Overview
Team

17 software developers

7 QA engineers

Solution

Productivity software

Services

Web & mobile development (Windows / Mac / iOS / Android), dedicated team, QA testing
About the client
Hive is a market-leading productivity platform built by Apiko from scratch. Hive is aimed at solving issues with prioritization, communication challenges, and inefficient business processes, designed to enhance team collaboration and productivity.
With Hive, companies say goodbye to cluttered browser tabs and hello to a streamlined, connected, and efficient workspace.
We create result-focused software for guaranteed success
As a software development partner, we built Hive from scratch, enhancing their journey to the top.
Our 8 years of partnership have been a resounding success, marked by
$28 million in investments
Expanding the client's in-house team from 3 to 70 employees
Story
Hive is the epitome of streamlined collaboration, delivering unparalleled productivity and efficacy for teams in a multitude of industries. Born from the visionary foresight of co-founders John Furneaux and Eric Typaldos, who have devoted their careers to addressing the pain points and inefficiencies of workplace collaboration, Hive represents the solution to the yawning gap between beloved user productivity tools and leadership requirements.
The cofounders of Hive turned to us in 2015 with a progressive idea of changing the way companies manage their projects. Eric Typaldos and John Furneaux wanted to launch a collaboration tool that allows businesses to move faster and accomplish all their tasks within one platform. In 2021, Hive announced the $10.6M raise in Series A funding with Comcast Ventures as the lead investor. The team will use the investment to improve the platform and enrich its functionality with new features.
The Hive platform is the answer to your team's collaborative needs, seamlessly integrating project management, task tracking, team communication, and file sharing into one comprehensive solution. Designed with user-centricity at its core, Hive prioritizes simplicity, flexibility, and intuitive navigation, empowering teams to work smarter, not harder.
Being an all-in-one productivity platform, Hive was initially developed to let users forget about juggling numerous tabs and tools while gathering needed information. Your working day may start in one centralized dashboard and stay there until it's over.
Hive's path to prosperity: Role of a tech partner
Hive value flawless user experience and tech excellence most. With their user-centric approach and robust software development team, Hive enables thousands of companies to streamline their work processes and achieve faster results.
Explore the story of Hive's unrivaled success on Forbes.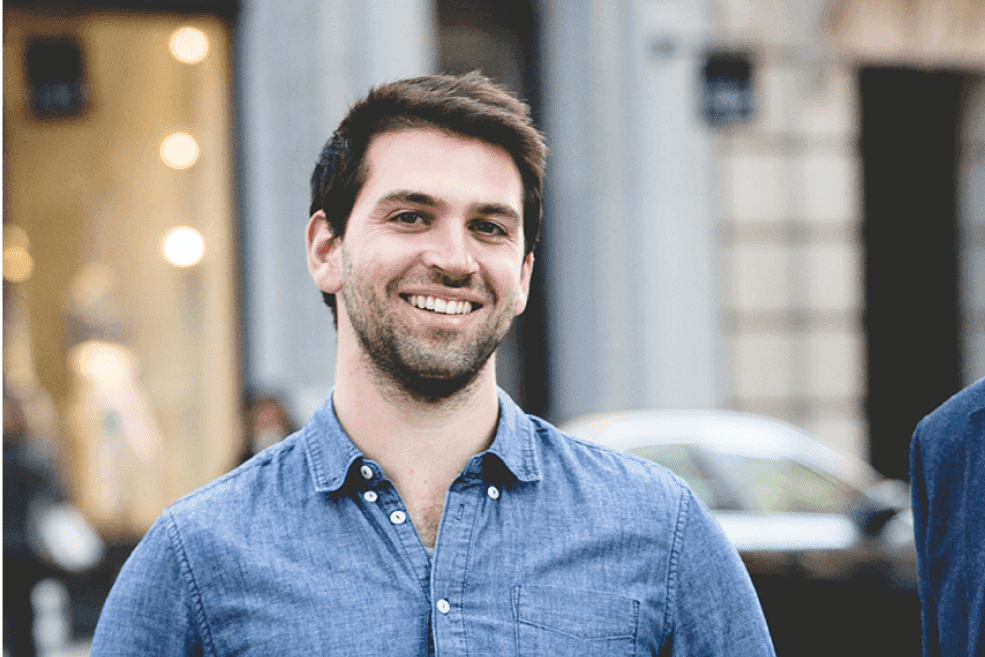 Eric Typaldos
CEO and Cofounder of Hive
"We worked with Apiko, a web and mobile app development company that helped staff an incredible offshore team. Without this team, Hive wouldn't be where it is today."
Our team helped Hive with
Elaborating the solution functionality
Providing post-release support and further maintenance
Re-engineering & refactoring the MVP
Making further continuous software updates according to customer's requirements
Creating modular project scope and structure
Rolling out new functionality, fast and without compromising on quality
Building maintainable, flexible architecture
Developing the web & mobile software products
Erasing technical glitches and performance disruptions through expert QA services
Creating an intuitive user experience
Structure of the technical team
Our dedicated developers are optimized for seamless collaboration and innovation. They have been organized into specialized groups, each with its own unique focus:
Starline pod
Premium features
Nectar pod
Core functionality
Honey pod
Backend optimization
Swarm pod
Mobile app development
To ensure all features, integrations, and the platform as a whole are functioning properly, our Quality Assurance team - comprised of 7 engineers - rigorously tests every change made throughout the development process.
Importance of QA: How the dedicated team of quality assurance engineers lets Hive keep an edge over competitors
At Apiko, we place a strong emphasis on software quality through our dedicated Quality Assurance (QA) process. Our skilled dedicated QA team is tasked with ensuring that all software meets the highest standards of performance and reliability. Our approach is the one of continuous improvement, with testing carried out throughout the project life cycle.
The Hive project, in particular, benefits from a well-structured testing workflow, monitored by a team lead in the QA department. Our QA engineers are experienced in both automated and manual testing, and their goal is to ensure that our products deliver an impeccable user experience. In a world where software bugs are inevitable, having a dedicated QA team is crucial for building customer loyalty and delivering high-quality software. This is not just true for large organizations with a large budget, but also for startups and smaller companies looking to scale their product and provide a steady platform.
Don't settle for mediocrity in software. Learn more about how Apiko's dedicated QA process can help you achieve excellence:
Most companies turn to Hive for
Streamlined efficiency
Hive optimizes work processes, augmenting productivity and efficiency.
Masterful project management
Hive offers a comprehensive platform for executing projects with precision, monitoring progress, and ensuring desirable outcomes.
Collaboration par excellence
Hive's tools foster seamless teamwork and collaboration, catalyzing the completion of tasks.
Automated task execution
Hive automates routine tasks, freeing up valuable time and resources.
Seamless file access
Hive's file sharing functionality enables effortless access to important documents, streamlining workflows.
Timely delivery
Hive's reminders and deadlines guarantee on-time delivery, ensuring success.
Elevated productivity
With its sophisticated features and user-friendly interface, Hive empowers companies to reach new levels of productivity.
Main features of the product
Flexible project views
We developed various screens, including Kanban, Gantt, portfolio, calendar, table and summary view to let users throughout the team visualize data in the way that works for them best.
Hive chat
Forget about switching tabs to message your teammates. Organize all your private messages or group chats directly in Hive without sorting out a bunch of letters.
Personal dashboard
All the actions assigned to a user are gathered in My Actions list to bootstrap your activity. There are four statuses for current, future, completed and assigned by you tasks.
Hive analytics
To condense the progress in one screen we added a built-in analytics tool. It enables users to monitor individual and team performance, most productive days or overdue actions by project.
Resourcing
Assign your team members for current and upcoming projects, plan and schedule their tasks and manage working hours. Monitor when your colleagues are open for new assignments and see their progress.
Project settings
Make configurations of each project before it starts or let your team members set up additional options by themselves.
Dependency, proofing and approvals
There's no need to spend all day along to track the progress. Simplify approval cycles with the ability to assign approvals, provide feedback and share proofs.
Task importing
No need to start everything from scratch. Just import all your tasks from the tools you use. Hive is integrated with Asana, Trello, Basecamp, and even more!
Forms and templates
To keep up the good work, you can set up repeatable workflows utilizing Hive Templates to reproduce tasks and projects that might be duplicated at a moment's notice.
Notifications
Stay up to date with customizable notifications, that inform you on task status changes, teammates' activity, time-tracking or actions progress.
HiveMind
The in-app AI copilot can autogenerate steps on an action card, create content, including blogs, meeting agenda, PR pitch, unique descriptions and replies to emails, or even generate images.
Integrations
We've integrated the product with the following services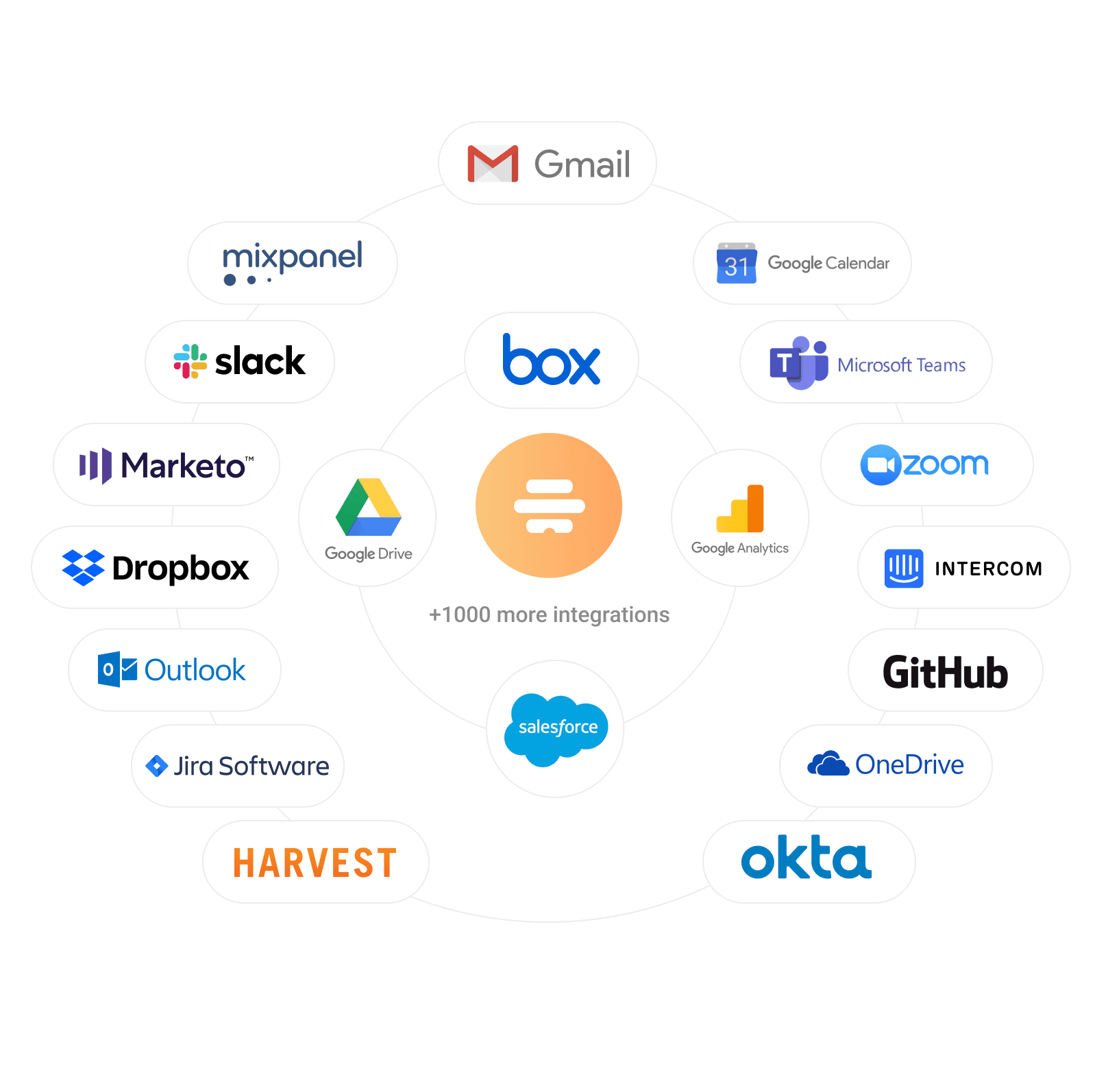 As a leading company in the workplace productivity industry, Hive has set its sights on delivering results-driven solutions to its clients. With a long history of success, it's no wonder that the first client to sign up to Hive remains a devoted user to this day. Hive's innovative vision and robust toolset have come together to create a well-known platform with thousands of satisfied customers.
At the heart of Hive's success is a dedicated team of 24 members, including web, mobile, and full-stack developers, QA specialists, and tech leads. Our team's expertise and commitment to quality guarantee that each department runs smoothly and that the product consistently meets the highest standards. And, with the ability to expand our team as needed, we're ready for any challenge that comes our way.
We're honored to be part of Hive's team and to share in their success. However, we never stop searching for ways to improve and evolve. With a passion for excellence and a culture of innovation, we look forward to continuing our journey with Hive and our clients.