UI/UX Design Services
Don't settle for mediocre design. At Apiko, we craft a visionary, cutting-edge digital presence that leaves your users awe-struck.
Our team ensures that every aspect of your product or website is intuitive, engaging, and tailored to your users, resulting in a powerful and lasting impact.
Whether you need a custom CRM, enterprise resource planning software, or marketplace design, we have the expertise to help you deliver a digital experience your users will love.
The ROI of UI/UX design service
A well-designed UI/UX can help to shorten sales cycles, reduce bounce rates, boost productivity, improve conversion, by making it easier for customers to find and purchase products. Partnership with experienced technology experts in the area of user-interface design could lead to:
3x faster growth in sales
Compared to those with a weak user experience


According to Adobe
34% increase in employee productivity
Through using an

enterprise app




According to Forrester Research
88% of users are more likely to return
To a site if they have a positive experience


According to UserTesting
UI design service/UX design service explained
UI and UX are two different aspects of design that are critical to the success of any digital product.
What are UI design services?
UI as a services is focused on
Creating the visual style of a website or app, as well as the appearance and functionality of all the individual interface elements
Crafting a cohesive design that is visually pleasing and easy to navigate
Choosing the right color scheme, font hierarchy, and layout to enhance the user experience
What are UX design services?
The role of UX designers is to
Focus on the overall user experience
Conduct user research to understand the target audience
Analyze market trends, and create a working high-fidelity prototype of the software
Ensure that users have a seamless, intuitive experience while interacting with the product
In conclusion, while UI and UX are distinct, they work together to create a harmonious and engaging digital experience. Both aspects require a deep understanding of the user's needs and preferences, as well as the ability to translate that knowledge into a visually appealing and functional design.
Explore the design services we offer

Revolutionizing construction project management: The role of design in SaaS solutions
To successfully integrate software into any industry, creating an intuitive and user-friendly interface design service is crucial. One notable example is our work on the HRMS project, an SaaS digital solution designed specifically for the construction industry.
Solution
The software comprises of three modules:
ThinkNet is a subscription manager that allows clients to manage customers of the other two SaaS modules,

Planwerk serves as a project and task manager for construction firms,

YuuHR is a human resource management system designed for construction companies.
Challenge:
By implementing a custom design that took into account the unique needs and challenges of the industry, we were able to create a solution that streamlined construction processes, eliminated inefficiencies, and kept projects well-organized. With our focus on user experience and design aesthetics, we created a visually appealing and intuitive interface that simplified project planning and task management.
Value delivered:
Through our design, we ensured that the software was easily navigable, with clear calls-to-action, and a logical grouping of features. We also incorporated industry-specific functionalities such as a Gantt chart, public holiday integration, and HR management tools. By doing so, we created a seamless user experience that allowed project managers and HR teams to easily plan and manage their construction projects and workers. The Gantt chart module, for example, provided construction managers with a digital calendar to track the project's progress in real-time, resulting in increased efficiency and minimizing the risk of delays and budget overruns.
Conclusion:
Ultimately, our design played a significant role in the success of the HRMS project, as it allowed for greater adoption and usage of the software by construction companies. With our emphasis on user-centric design, we were able to help our client solve the inefficiencies and bottlenecks that had been plaguing the industry.
"

Apiko

helped increase company and product growth. They take the initiative to complete the project on time using various project management tools and never sacrificing the quality of the product. Not only is their technical ability superb, but they are also emotionally invested in the product."

Sven Khors,
Founder & CEO of PlanWerk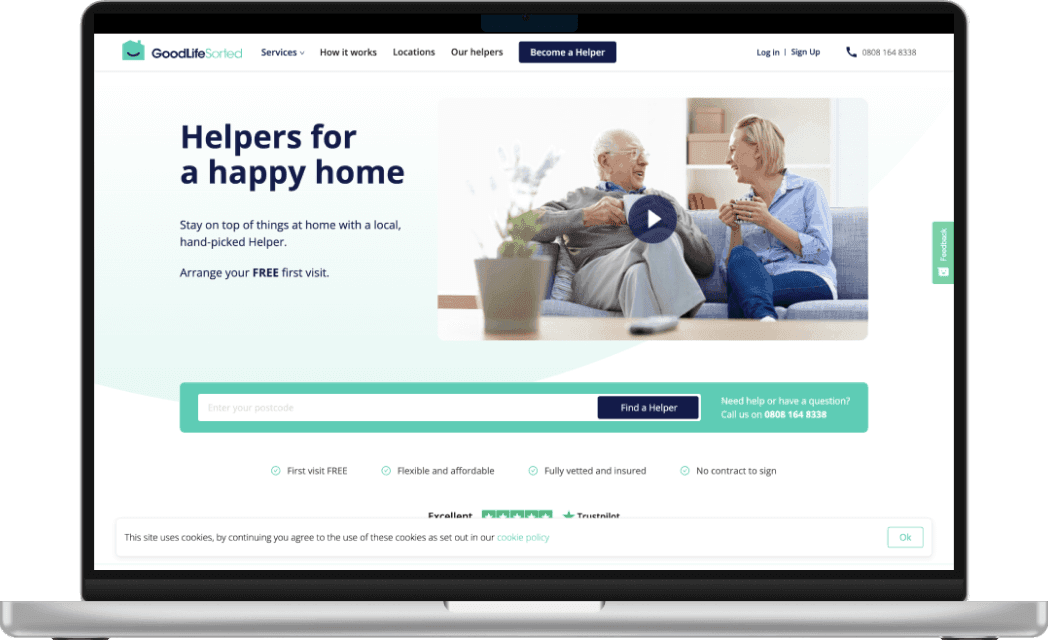 Apiko's web design & development services resulted in 650% growth in sales during pandemic: Good Life Sorted Case Study
Interview with a client:

How to Find Investors for Your Business: Expert Tips From a Tech Startup Founder

Solution:

Good Life Sorted is an elderly marketplace platform. It connects elderly people with helpers in their area for shopping, errands, cleaning, transportation, medication reminders, meal preparation, and hospital discharge support.
A care platform hired Apiko to develop three different Java systems. In one, customers submit requests. In another, there's a resource center to view information. The third, it's a custom calendar platform.

Design:

Admin, Customer, Helper, Mobile apps

Value delivered:

Since Apiko was brought on six months ago, sales are up 650% — especially impressive given COVID-19.
"They're nice people with good intentions. They care about the business and they care about your results.
Their team is kind, caring, and communicative. Apiko tries to create a partnership, making them feel as if they were a part of the in house team."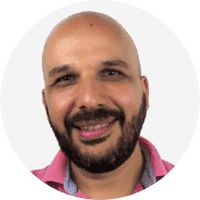 Constantine Karampatsos,
CEO & Co-founder of Good Life Sorted

Digitalizing manufacturing operations through custom production calendar and mobile app for employee time & task tracking
Customer:

Conexwest is a prominent container manufacturing company headquartered in the United States. With a focus on quality, innovation, and customer satisfaction, they have established a reputation for excellence in the industry. They cater to a diverse global client base, providing high-quality container products for various applications, including storage, transportation, and construction.

Industry:

Industrial manufacturing

Design:

Conexwest Web, Conexwest Mobile

Value impact:

As a forward-thinking enterprise, they seek to leverage the latest technological advancements to streamline their operations and maintain their competitive edge in the market. Our highly customized and user-centric approach to designing and developing digital solutions for Conexwest resulted in significantly increased productivity, exceeding their expectations and leading to more streamlined business operations. By focusing on specific pain points and user requirements, we delivered highly effective software tools with transparent, clean and functional design that boosted employee satisfaction and optimized business performance.

Solutions:

Production scheduling software & mobile application for productivity and time tracking

Results:

Consistent resource allocation

Automated time tracking

Detailed employees' activity analysis

Real time task updates

Comprehensive resource utilization tracking

Dynamic production scheduling

Reliable attendance records

Efficient resource planning

Timely task completion monitoring
So, here are the key principles we follow to unleash the full potential of your ERP or CRM UX design
Emphasize minimalism
Prioritizes simplicity and clean lines for ease of navigation and a sleek, modern aesthetic.
Utilize vibrant colors
Injects energy and personality into the interface, making important information stand out and capturing user attention.
Incorporate dynamic illustrations
Communicates complex ideas in a playful and engaging way, building brand affinity and loyalty.
Focus on typography
Impacts readability, hierarchy, and overall aesthetics for a clear flow of information.
Design for mobile
Optimizes for smaller screens, touch interfaces, and slower internet speeds for a seamless and enjoyable user experience.

Designing intranet portals for maximum engagement: Key UI/UX elements to consider
Custom intranet portal development services have become a cornerstone in fostering an efficient and connected digital workplace. As companies increasingly prioritize collaboration, communication, and knowledge-sharing among their employees, the popularity of these solutions has soared. Such services are an essential component of modern business strategies aimed at creating a successful, unified, and streamlined workforce. Our tailored approach ensures that each portal is uniquely designed to meet the specific needs and objectives of the organization, resulting in a solution that is intuitive, efficient, and effective.By incorporating innovative elements, we create an immersive digital workspace that promotes engagement, productivity, and a strong sense of community:
Gamification and award-based systems
This technique plays an important role in UI/UX design and helps to create a more engaging and enjoyable user experience. By incorporating game-like elements and offering rewards and incentives, you can motivate users to participate more fully in the system, explore more of its features, and ultimately derive more value from it. For example, a leaderboard system can encourage healthy competition among employees, while a point-based system can reward employees for completing tasks or achieving milestones.
Micro-interactions
Micro-interactions are small, interactive elements within a user interface that can create a sense of delight and satisfaction. Examples include animated icons or visual feedback when a user completes a task.
Feedback and progress tracking
Progress indicators help users understand how far they've come and how much more they need to do to achieve their goals. Examples could include progress bars or percentage-based completion indicators.
Social features
Social features such as commenting, sharing, and liking can help create a sense of community and encourage users to engage more deeply with the system.
Personalization
Tailoring the user experience to the individual user's preferences and needs can create a more engaging and relevant experience. Examples could include allowing users to customize their dashboard or homepage, or offering personalized recommendations based on their behavior and preferences.
The business value of visual design: How the B2P FinTech mobile application recorded 80,000 monthly active users and 100,000 downloads
Challenge:

We wanted to develop a mobile application for foreign exchange and crypto segments. Our goal, it to create a simple application where a user can find exchange rates from banks, and financial companies and make orders in this.

Value Delivery:

From wireframes creation to complete functionality development and, at present, further improvements, Apiko has assisted us in making the project just what we need.

Design:

MinFin Currency Exchange and Crypto Segments

Feedback:

Apiko was adaptive to feedback and showed fast design processes and good communication. Using agile methodology, they executed a smooth communication flow and were quick to address concerns. They were professionals in mobile development and they had a proactive position in membership for our project.

Result:

80,000 monthly active users and 100,000 downloads

Vladyslav Kudrych,
Product Manager, Treeum LTD
From dreams to reality: Our expert UI/UX design brings seamless online booking to the travel tour industry
Challenge:

Our old WordPress website was outdated, which was creating major issues for our customers and us.

Value Delivery:

Apiko designed and completely overhauled our systems by creating a new site with trending, transparent design based on Strapi, a new content management system, and integrated our accounting and CRM.

Feedback:

They have automated and completely digitalized most of our daily office workflow, which minimizes costs considerably and increases the growth of revenues substantially. To date, we are receiving very positive feedback from our clients and the office workload has more than halved due to the work that has been done.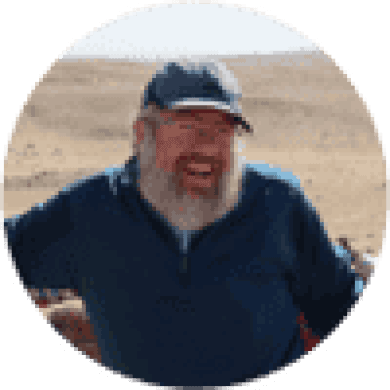 Daniel Arkush,
President & Owner, Tradition Tours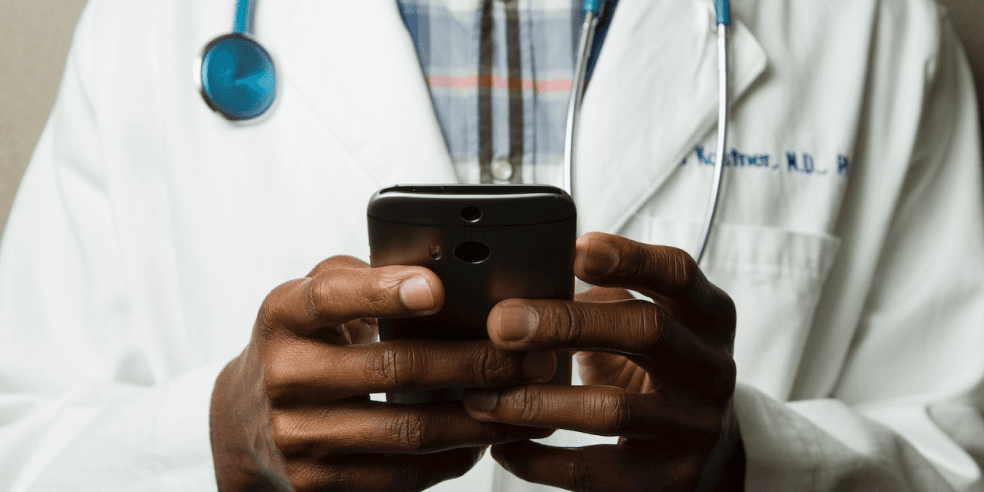 Innovating healthcare talent acquisition with a flawless mobile app for medical staff hiring
Solution:

As an inverse job board, Medimatch creates a pull of top-tier medical professionals and automatically matches them with open vacancies, providing a seamless and streamlined recruitment process for both job seekers and healthcare providers.

Challenge:

Successful marketplace design requires a delicate balance of user experience, trust and safety, personalization, scalability, simplicity, clear communication, and seamless integration.
At Apiko, we recognize that developing a successful healthcare talent marketplace requires a deep understanding of the industry's specific principles and tendencies.
Our team worked closely with Medimatch to ensure that the platform was designed with healthcare professionals' unique needs in mind, prioritizing ease-of-use, clear communication, and personalized job matching.

Feedback:

The client is satisfied with Apiko's ability to deliver according to their requirements. They also lead solid project management through timely deliveries and use of multiple tools to track every process step.
Redesign
Revive your current application with a creative and fresh user interface design. Bring out the most potential by applying innovative UI/UX features to your app. Evolve along with your customers' needs and wishes. Your new apps UI design will certainly be a solid foundation for your growing business in the coming years.
Our UI/UX design process
Discovery and business analysis
We engage with key stakeholders during the UI/UX workshops to get a feel for business goals, pinpoint user needs, and gather valuable insights. This helps us define the project scope, develop a solid strategy, and ensure we're cracking the right nut.
Ideation and wireframing
During ideation, we brainstorm and come up with creative solutions that meet our clients' needs and goals. We then bring those ideas to life through wireframing, where we sketch out the basic layout and functionality of the design to ensure it aligns with the overall vision.
Prototyping and validation
We bring our understanding to life by visualizing and translating it into tangible design solutions. We start with rough sketches and wireframes, then put together interactive prototypes. This enables us to test and validate assumptions before development, ensuring a winning design.
User testing and refinement
We put design decisions to the test with user feedback and testing, refining as we go. This iterative approach to design ensures that the user experience is top-notch.
Visualization
We help our clients establish an all-encompassing brand experience that's consistent, compelling, and aligned with their goals. Our designs facilitate changes in user behavior, employee culture, and partner relations.
Design implementation
We create comprehensive guidelines for all design elements, which enable a smooth handoff to the development team. Our designs are implemented across all platforms, ensuring a seamless user experience that feels like a breath of fresh air.
Deliverables you get
As a final chord of our design process, we provide you with a comprehensive set of deliverables, including
Interactive prototype
These clickable mockups provide a realistic preview of the final product, allowing clients to test and refine the user experience.
Wireframes
These skeletal outlines of the interface allow clients to see the overall structure of the design and ensure that all necessary elements are included.
Polished mockups
These high-fidelity designs showcase the final look and feel of the product, giving clients a tangible visual representation of their vision.
Design guidelines and design system
These documents outline the visual language and design standards for the project, ensuring consistency and coherence across all aspects of the design.
UI kit
This comprehensive set of user interface elements and components provides clients with the building blocks they need to create their own designs quickly and easily.
Flow charts
These visual representations of the user flow and navigation help clients to see how users will interact with the product and ensure that the design meets their needs.
Mood board
This collection of images, colors, and textures provides clients with a visual reference for the overall aesthetic and tone of the design.
Visual design concept
This high-level overview of the design direction helps clients to understand the overall vision and goals for the project, and provides a framework for further iteration and development.
Reimagine your user experience:
The Apiko design differences
Rapid prototyping
Our team provides early design samples during the discovery phase to help you visualize and refine your product design in the early stages of the development process. This ensures that you are able to get a clear sense of the final product, and make important decisions that can help avoid costly redesigns or time-wasting revisions.
Mobile optimization mastery
Our team designs solutions that are optimized for mobile devices, taking into account the increasingly mobile workforce. This approach helps you avoid alienating mobile users, miss out on potential business opportunities, and make the most of the shift to mobile.
Elevated brand perception
Our design solutions enable you to build a strong brand perception by delivering a design that is consistent with your brand values and objectives. Our solutions are tailored to your specific needs, allowing you to stand out from your competitors with a unique and innovative brand DNA.
ROI-focused approach
Our ROI-focused approach to design ensures that your investment is strategically aligned with your growth strategy, enabling you to achieve your goals with a solution that delivers tangible business results. This helps you avoid investing in solutions that don't directly impact your business goals.
Seamless user experience
Our design approach prioritizes user needs and behaviors, ensuring that your solution provides maximum coverage of user flows. It helps you avoid overlooking critical user paths, improving user engagement and satisfaction.
End-to-end design support
From UX research to final UI design, our service bundle offers a comprehensive solution, providing a one-stop-shop for all your design needs. By bundling these services, you can avoid the hassle of managing multiple vendors and ensure a seamless and consistent design throughout your product.
Questions you may have
Learn more about our flow
Why UX is important for SaaS?
In the cut-throat B2B market for SaaS solutions, high-quality visual design and UX can provide a decisive advantage over your competitors. By investing in a sophisticated and aesthetically pleasing product, you can maximize user adoption, boost retention, and reduce support costs.
A well-crafted UX will help establish credibility and trust with your target audience, enhancing the chances of word-of-mouth recommendations. Prioritizing visual design and UX is an essential element of differentiation, enabling you to stand out in a crowded marketplace and ensuring the success of your product.
To gain a competitive advantage, the best CRM UI design must be user-friendly and address the specific needs of your target audience. One common mistake is overloading the system with too many features. This can lead to a cluttered interface and decreased productivity. Another is failing to personalize the system to meet the specific needs of individual users.
At Apiko, we take a personalized approach to CRM design, prioritizing user experience and personalization to increase productivity, save time, and improve operations. Contact Apiko today to learn more about how our approach can help your business.
What is the difference between ERP UI design and ERP UX design?
ERP UI (User Interface) design and ERP UX (User Experience) design are two essential components of developing an effective enterprise software system.
The UI design focuses on the visual elements, such as layout, colors, and typography, which create an appealing and easy-to-use interface. It is like the "makeup" of the software that makes it look appealing and attractive, just like a well-dressed individual who catches your eye.
On the other hand, UX design involves the entire experience that a user has when interacting with the software, including the interface, navigation, and overall usability. It's like the "personality" of the software that determines how the user feels when using it, just like how a person's personality affects how you perceive them.
What are the best SaaS design features?
When it comes to SaaS (Software as a Service) UX design, there are a few key features that are essential to delivering a successful product.
Firstly, SaaS UI design services should prioritize simplicity and ease of use, as users expect intuitive interfaces that require minimal effort to navigate. Secondly, SaaS design services should prioritize scalability, as users expect a seamless experience across multiple devices and platforms.
Additionally, SaaS web design services should prioritize visual appeal and branding, as a well-designed interface can help build trust and loyalty among users. And finally, the best SaaS UX design should prioritize data-driven decision-making, as analyzing user behavior and feedback can help refine and improve the user experience over time.
By focusing on these key features, SaaS UX design can deliver an effective and engaging product that meets the needs of its users, while also driving business growth and success.
What are some key aspects to consider when creating a CRM software design?
When designing a CRM (Customer Relationship Management) software system, there are several important factors to consider in order to create an effective and user-friendly interface.
Firstly, CRM dashboard design should be given special attention as it provides an overview of key metrics and data points to users. Secondly, the functional design of a CRM should prioritize ease of use and accessibility, so that even non-technical users can effectively navigate the system. Thirdly, CRM web design and mobile app design should ensure that the interface is responsive and scalable, providing a seamless user experience across multiple devices and platforms.
Additionally, CRM application design should prioritize data security and privacy, while also providing robust customization options to meet the unique needs of different businesses. When considering CRM website design, it's important to prioritize branding and visual appeal, while also optimizing the interface for search engines.
Overall, it's important to keep in mind that CRM functional design should be based on user research and data-driven decision-making. By analyzing user behavior and feedback, CRM interface design examples can be refined and improved to deliver an effective and engaging product that meets the needs of its users.
How to design a software product?
To design a product software, it's important to prioritize intuitiveness and data-driven design. In today's rapidly evolving tech landscape, companies that focus on user experience and data analysis are more likely to succeed.
Intuitiveness means that users can easily navigate the product and understand how to use it without extensive training. This results in increased productivity and saves time and money for businesses. Data-driven design allows you to analyze user behavior and make informed decisions about design changes, resulting in a more effective and efficient product.
At Apiko, we take a user-centered approach to software product design. We prioritize intuitiveness and data analysis to ensure that our clients have a product that is easy to use and performs well. Our focus on these principles has helped our clients increase productivity, save time and money, and improve their operations.