Mobile Apps for Manufacturing: Types and Features That Reshape Industry

Have you thought about mobile apps for manufacturing recently? Thanks to digital transformation in manufacturing, there have been enormous changes in the workplace over the past years. And the manufacturing software no longer feels like the one from the 1980s. Apps for manufacturing companies are already here to stay and to improve.
Digitalization isn't a grey area anymore. It reshapes enterprises and SMB with equal attention. What's more, the transformation has different names: in the US it's smart manufacturing, in Europe - Industry 4.0, and Made in China 2025. The location of the last one is obvious. Mobile apps have taken over the manufacturing industry. Now they keep on dressing the production processes up. So you can't say 'That will just tear my budget.' as an alibi anymore. It's high time to make a digital leap forward.
Here is a quick question. Do you prefer to put up with the dropping productivity rather than transform your manufacturing business? Well, no. No one wants such a thing. To strengthen the point why manufacturing app development is worth considering, let's look at a different set of reasons described here.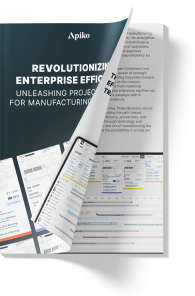 Unlocking Efficiency: The Conexwest Transformation Journey

📦 Our goal is to share Conexwest's inspiring journey towards becoming a digital enterprise, enhancing process control, increasing revenue, reducing waste, and optimizing human resources allocation. Value impact:
IGreater process control
Increased revenue
Reduced wastes (asset misuse, workforce downtime)
Effective human resource allocation
Are you ready to embark on your own digital transformation journey? Download our PDF guide and gain insights from Conexwest's success story.
What's a manufacturing app?
Ignore you may have heard about the apps for the manufacturing industry. They are just regular apps that look and feel like the ones you use on your phone or tablet. Another thing about them: these apps turn the analog processes into data-collecting, digital processes. 
Adopting mobile apps for manufacturing may seem small, but this shift is actually kind of major. And here is why. The manufacturing apps 
make processes transparent

connect with the tools and machines, sensors on the shop floor

help employees to produce more items

make it harder for employees to make mistakes

augment the skills of the workforce

conquer the factories all over the world
Mobile apps in manufacturing industry aren't hype or a recent trend. Back in 2014, Canvas had run a survey, and manufacturers have already used mobile apps for 
inspections (48%)

work orders (36%)

checklists (28%)

surveys (23%)

invoices (15%)

inventory (8%)
Safe to say, most manufacturers invest in development of mobile apps. Especially, in those that will advance the performance and deliver higher returns.
What is the value of mobile apps for manufacturing?
Digital transformation brings transparency, flexibility, better process navigation, and upgraded manufacturing management software.
That all sounds promising, but how do mobile apps help with this manufacturing reorganization? What kind of value can they bring? Let's enlist the benefits the mobile software for manufacturing companies brings:
Visual manuals.

Adopting industrial apps reduces the repeated, manual work, as well as eliminates paper-based manuals. The numerous versions of work instructions had brought you more defective items. The interactive, AR-based instruction via a mobile app guides the employee on how to use the tool at the assembly line. No detached theory and instructions can be updated in real time. The employee works productively and makes fewer mistakes.

Real-time data updates.

Forget about a clipboard and a stopwatch during the performance, a time-consuming and delayed spreadsheet with data that keeps lagging. Manufacturing applications generate data on every step of the workflow. You can use that data to improve workflows, provide feedback for a line manager, and get a real-time perspective of what's going on on the shop floor.

Enhanced training.

Managers get a picture of the workforce and training process. The training is important for the fresh employees, as well as those who've been working for some time. Introducing a new product, tool or process brings along a re-training course. The training app enhances the overview of the employee's progress, behavior, and productivity. The learning doesn't interrupt the factory workflow.

Better resource management.

No more situations when the left-hand doesn't know what the right hand is doing. You improve quality checks, data accuracy and prevent chaos at your facility.

Tracking. The barcodes and scans help to check the order quality and status and track the product location and delivery status too. With manufacturing tracking apps, you can also succeed in cancelation management and input real-time data on changes in CRM or ERP.
Improved processes.

The workflow has stages and quite often each one requires building a product's physical object. That's expensive. The apps for manufacturing help to build digital simulations. That cuts down the expenses and to-market time. Besides, in the end, the product has better quality.

Data storage and analysis.

Where do you store your data from machines, operators, and sensors? Paper, excel spreadsheet, or third-party software? Most of the data were lost or inaccurate. Using the manufacturing apps, you get a birds-eye view of the process and production. The analytics and dashboards help to visualize and analyze the information in real-time, as well as share it with higher management.

Safety compliance.

Mobile apps enhance the safety and quality regulations checks. And compliance with security regulations in general.
Let's keep in touch
Remove all uncertainties and get a professional consultation on mobile app development for manufacturing.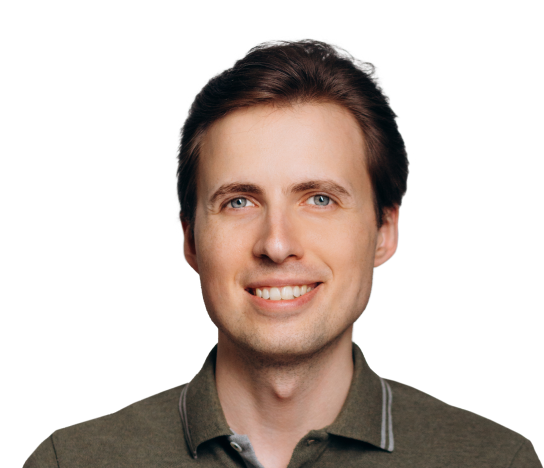 Apps for manufacturing: Digging into types and features
A better knowledge of the types and functions of industrial apps can give you a better understanding of their working principles. So let's make sense of the apps for manufacturing by digging around a bit.
Manufacturing production tracking apps
What is it for?
Manufacturers search for better tools for tracking planned and actual production. Process tracking app delivers the same information for supervisors and operators and visualizes the performance and possible issues.
What does it do?
The process tracking app in manufacturing measures, analyzes, and improves visibility throughout the manufacturing process. That goes from raw material to completed product.
Main features:
Real-time field productivity data.

The app enhances collecting accurate, detailed production data straight from the field.

Material and cost tracking.

Staff record quantities of materials installed throughout the day and assign them costly. Some apps support adding photos, notes, or other attachments for a visual record of progress.

Time tracking.

The app helps to track both: the whole crew and a separate employee working hours. You can track, edit and attach the value to hours. That way, you are not only tracking, but also predicting labor costs for a project.

Analytics. It delivers an overview of a handful of KPIs you've set. The reports and data get alive on the dashboard and you can slice and dice it to show day, week or monthly insights.
Apps for manufacturing scheduling
What is it for?
Manufacturing scheduling software deals with converting customer orders into manufacturing orders. It coordinates materials, machinery, employees, and other resources.
What does it do?
The production scheduling app takes on the production planning on your shop floor. It helps to define materials and capacity to fulfill an order. It analyzes the available resources and defines priorities and initiates to complete and optimize production.
Main features:
Production scheduling.

It covers the basic task and schedules each component for completing the manufacturing order.  

Planning and scheduling.

The app facilitates defining the staff availability for fulfilling a specific task. So you define the required time and avoid over-timing of your crew.

What-If Analysis.

This allows creating and testing different production schedules. By shifting the time slots, you can find the best-performing production window. It is a time spot where there are no constraints, resources available, orders done fast, and no strain on your crew.

Drag-and-drop

. A visual approach to alter or rectify production schedules. You can also drag and drop orders throughout your schedule to see the best-performing time to get a job done.

Gantt charts. Due to this feature, you can provide a single view of a couple of schedules for the crew, tools, and other resources. The charts depict the relations and dependency between employees and jobs during work time.
Time and productivity management app
What is it for?
These manufacturing apps aim to optimize and coordinate teams' work, and improve resource management and allocation.
What does it do?
The time tracking app helps your employees to clock in and out directly from their smartphones. For a business owner, it collects accurate production labor costs, tracks the crew allocations, and helps to increase process efficiency.
Main features:
Automatic time tracking.

It sets on the employee attendance tracker and staff scheduler.

Timesheet.

Here employees submit jobs and tasks. You see the actual work done. The hours or tasks can be set as billable or not-billable. 

Billing and cost reporting.

The quick widget for time and its value for a client, project, employee, and task.

Productivity tracking

. The options allow defining the productive and unproductive activities.

Location monitoring.

The manufacturing app also enhances GPS tracking and web-based reports.

Budgeting.

The option helps to estimate the time for using the company resources on a specific project.

Reports.

There is a handful of widgets that depict past and current information on how your crew performs.
Supply chain management app
What is it for?
These apps for manufacturing span and automate all movement and storage of raw materials, inventory, and ready-to-market products.
What does it do?
The supply chain management app (aka SCM) deals with goods, data, and finances related to a product or service. This app helps you handle supplier sourcing, production, inventory, transportation, and demand planning. 
Main features:
Supplier management.

It is vital when it comes to procurement. The option streamlines the interactions with suppliers, shows the cooperation history. It also helps to analyze the supplier performance and contribution to your business model.

Order processing. This feature includes such aspects as sales order processing, order management, order fulfillment, billing, and order to cash.
Warehouse management.

The app helps your crew to manage, define and measure distribution and logistics strategies.

Transportation and logistics

. Here you can manage your logistics suppliers. It allows you to track rates, routes, contracts, and transactions.

Bid and spend.

These features automate the entire procure-to-pay process, prevent errors, and save resources.

Analytics.

The reports, charts, and tables visualize the physical location of inventory, performance of your organization, warehouse analysis, order processing, logistics, and transportation processes, and define the source of delays and errors.
Work order management app
What is it for?
Your employees need repairs or maintenance at the shop flop or any other facility. This app helps your maintenance team manage the workload through a single dashboard.
What does it do?
The work order app generates schedules and tracks maintenance and facilities requests, action plans. At a customer portal, your customers can place maintenance requests. But in some apps, the staff members should submit such requests.
Main features:
Work orders.

Quite often that is order-ticketing for requesting, performing, and logging work.

Work requests.

That deals with requesting repairs or maintenance work. Anyone in the system can place the request. Then, depending on the area and type, the request gets assigned and scheduled.

Contractor management.

You can have a pool of contractors: either onsite or offsite in your work order management app.

Asset resources.

These informational resources are warranty information, regulatory expectations, maintenance records, and sometimes, some tax or financial-related data. For the maintenance personnel, those serve as reference or guidance. So they focus on the tasks and work more effectively.

Reporting.

The feature delivers the managers insights into predictive maintenance done on assets, as well as help to schedule the future and current preventive asset maintenance. The analytics brings the reports, solves failures and maintenance issues.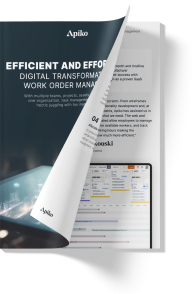 Digital Transformation of Work Order Management | Case Studies
Check out how to gain full control over work order process, boost its transparency and efficiency regardless of your company's industry, based on our customers' digital transformation experience:
A SaaS facility management app with dozens of renown clients
Manufacturing workflow management software
Contractors services management app
Manufacturing inventory management software
What is it for?
You need to optimize your inventory and make the supply chain more efficient.
What does it do?
The manufacturing inventory management app helps you track all incoming and outgoing stock. That way, you meet customer demand and avoid overstocking. The app also monitors raw materials, in-progress items, on-hand inventory balances, and stocked products.
Main features:
Inventory control.

This option manages products in stock. It categorizes them by type, location, serial number or SKU, searches, filters, and generates reports. To cut it short, it prevents overstocking and understocking.

Inventory management.

That feature deals with business processes that happen before the products arrive at a warehouse or reach another destination. It requires integration with ERP or CRM.

Inventory barcoding.

This option improves data entry errors, automates inventory operations, and enables paperless documentation.

Order management

helps you to create, review, and edit suppliers' orders.

Alerts.

Those triggers are effective to prevent waste, optimizing financial processes, and dealing with customer expectations.

Filters and search.

With this feature, you can filter the products by location, type, size, serial number, or SKU.

Reporting

brings the visualized summary of inventory performance.
Mobile apps for manufacturing: To build or not to build
The world of mobile apps has exploded, but it's important to take a step back and think. What is your endgame? What are you trying to change with manufacturing app development? Don't go for highly promoted apps or software that might be just a red herring.
If you are looking for developing a customized app for manufacturing, take such steps: 
Analyze your processes and spot the weaknesses.

Develop a checklist of aspects you want to improve or issues to solve.

Define the roles your manufacturing app should perform.

Enlist the software and technology you currently use. Point out which your app has to be integrated with.
Your business might have different processes, of course. But almost any of us can learn something from this approach. To help you put digital transformation into your strategy, we can start your manufacturing app journey by brainstorming ideas or enhancing the already existing app. Reach out to us for a talk.