Work Order Maintenance Best Practices: Arranging Work Orders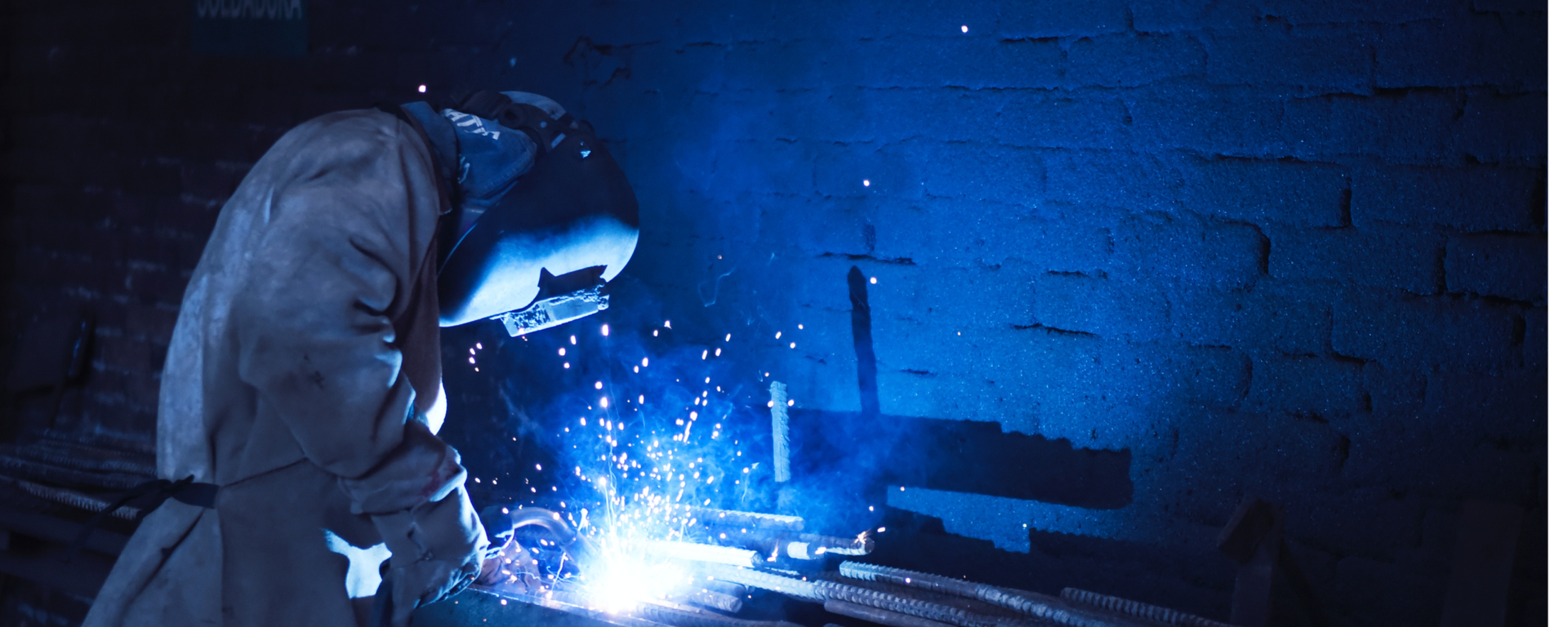 Receiving, prioritizing, and tracking work orders while also tackling operations failures is tough work that requires lots of effort from your side. Especially when all the data comes from multiple sources and you need to juggle between various apps and channels. Not to mention the amount of paperwork involved at each stage. 
But what if we tell you that you can organize this chaos and start focusing on more crucial tasks?
This becomes possible with work order management software that is aimed at improving productivity in manufacturing along with customer services, streamlining operations, and removing any potential inefficiencies. 
In this article, we are going to shed light on what work order and work order maintenance software are, why it is essential, and why using facilities work order systems can make your work a lot easier.
Let's begin with a definition of a work order.
What is a work order?
To put it simply, a work order is a formal documentation with detailed information about the maintenance task and the process of completing it. Among the details included are the scope of work, estimated completion date, cost, who it is assigned to, and what is expected to be done. 
Work orders are extremely important for facility and maintenance managers as well as technicians because they help in such processes as arranging, assigning, prioritizing, tracking, and completing tasks.
How to keep up with work orders?
The next question is 'How to organize work orders so that you can complete them more efficiently?'. As proven by McKinsey's study, many businesses still handwrite their work orders, missing out on the numerous benefits that digital solutions provide. 
A typical life cycle of a work order consists of numerous stages that are oftentimes very difficult to manage. That is why the most effective way to manage work orders today is by opting for work order tracking software. This software gives you detailed information about each of your work orders, including such data as the cost of materials needed, the amount of time needed for its completion, etc., and streamlines the maintenance work order process as a whole.
What is work order management software?
Maintenance work order software is a handy centralized solution that helps you streamline the management of your facility, automate workflows between a company and service providers, and get rid of boring paperwork. Plus, with such work order system software, you can easily create work orders, manage invoices, choose needed suppliers, and conduct reports. 
What are the benefits of work order software?
A reliable facility maintenance work order software gives you complete control over the maintenance process:
Automation of work orders
Maintenance request software allows you to automatically assign work orders to the right employee. For example, in case of some issues with a system, a ticket can be rerouted to the right technician with a relevant qualification. 
What is more, a technician can update a work order in real time if service order software is connected to a work order management app. This ensures that your work order always has updated and relevant data. 
Employees can also use necessary manuals or knowledge bases to perform work better using available service order software assets. After the work is done, technicians can then submit an invoice or track the status of the order directly in the app.
Effectiveness of work orders
When you switch from handwritten work orders to digital ones, you will notice that the latter is completed faster. The main reason for this is that digital work order contains all the necessary resources and instructional assets for a technician, so it is easier to do the work.
Centralized work orders management
With a single software for work orders, you don't need to switch between multiple apps anymore. You will be able to track every stage of your maintenance operations in detail in the work order management system.
You no longer need to have huge physical storage in your facility for all your paper documentation. Plus, when you opt for digitalization, there are fewer chances of human error while inputting the data manually.
Having all the data in one facility maintenance work order software allows you to get access to more accurate reporting and analytics. You can easily create various reports in your system, including measurement of work order response time, cost of repair, maintenance requests, and many more.
When you have all the metrics at hand, you can visualize the data and see the whole picture of how your company performs, get valuable insights, and create a long-term action plan. 
What is the work order management process?
Work order management is the process of managing maintenance work orders timely aimed at minimizing asset downtime. Its successful completion depends on the available resources such as people, money, or parts of the equipment. 
Typically, the work order management process consists of the following stages:
Work request:

in case there is a need for maintenance work, a service or work request is created.  

Work order creation:

an approver decides on whether it is legitimate and contains all the necessary data and creates a work order. 

Prioritization:

the next step is deciding on which work order should be made first. Usually, critical assets are of high priority, and some

preventive maintenance

work has lower priority. 

Scheduling:

this step depends on the priority of the work orders, spare parts, and available human resources. Plus, some preventive maintenance is usually based on calendar intervals, however, the emergency cases are resolved instantly. 

Assignment:

after scheduling, the work order is assigned to the technician with the relevant skill set. While small companies usually have jacks-of-all-trades, big enterprises have technicians specialized in a particular craft that regularly do some qualification training.

Distribution:

now the work order goes to the technician. Distribution can be conducted manually or using some maintenance request software.

Execution: at this stage, the technician starts working on the work order. The progress of the work can be tracked using manufacturing work order software. 
Documentation: 

when the work is done, it needs to be documented. The more accurate information you get, both good and bad, the better will be results in the future. For this purpose, service order management software will come in handy too, as the technician can easily indicate all the needed information like the amount of time spent, what parts were used, what was done, and many more in the maintenance request app.

Completion:

when the work order is completed and the service is delivered, the work is done. 

Analysis: the history of work order completion can give you insights on what needs improvements as well as whether you follow your KPIs.
Handling work order requests is easier if you employ CMMS. Let's find out what it is and how it can help streamline your work order completion.
What is CMMS?
First off, we explain all nuances of how to build a computerized maintenance management system precisely tailored to your company's needs in the related blog post. 
CMMS stands for a computerized maintenance management system. This work request system is aimed at improving productivity and overall equipment performance by getting rid of manual tasks. 
Usually, it can perform such tasks as:
Inventory management

Preventive maintenance

Digital work orders and requests

Expense record keeping of maintenance

Conducting audit and compliance
What are the benefits of CMMS?
CMMS offers numerous benefits to the business. Here are just some of them:
High reliability:

if you opt for a CMMS, you can forget about scheduling preventive maintenance as this simple order management software will do it automatically. Plus, it ensures that all the needed resources are available.   

Work request processing:

such software for work order management has a handy portal where managers can get and process work order requests 24/7. It also allows you to create and prioritize work orders with ease.

Easy record keeping: with CMMS, inventory management is simplified. You can use a work order database to monitor the cost of spare parts needed for maintenance, run multiple reports, and get helpful insights. CMMS is a single place where all the materials are stored for record-keeping and compliance audit.   
More efficient preventive maintenance thanks to the data collection:

this work order tracking software collects and stores all the critical data, naming data about maintenance, inventory, and repairs, to predict the possibility of future maintenance work. This feature is extremely helpful for manufacturers as you can predict the issue far before it occurs and prevent downtime. 

Reduction of costs for repairing:

when you embrace CMMS, you get better control over your equipment, meaning there will be fewer cases of breakdowns and malfunctions, longer life for machinery, and less spending on the repair. 

Less downtime:

automation of the maintenance process, namely efficient scheduling when parts and technicians are available, means a reduction of equipment downtime. 

Safety:

manufacturing of the equipment and machinery is dangerous. But with CMMS, you get fewer chances of breakdowns and more safety for your personnel because you are assured that all equipment is operational and safe to use. 
CMMS vs work order management system
What is the difference between work order software and CMMS? The best work order management software ensures an effective maintenance process — assigning work orders and monitoring their successful completion. 
The best work order software on the market also creates a work history for each piece of equipment and provides updates on the progress. They also usually come with custom work order apps to document the work in real time. 
If we speak about CMMS, its features go far beyond simple work order management. It usually provides you with more advanced ones like:
Running protocols on preventive maintenance

Assigning work orders to technicians based on their qualifications and skill set

Controlling inventory and spare parts

Balancing budgets

Buying and procuring items

Monitoring overall team performance

Working with IoT and data to make the maintenance process more effective
What are the best practices to organize work orders?
Here are some of the sure-proof ways to effectively organize your work orders:
Step 1: Formal submissions of requests
Remember, nothing gets done unless it is documented. Always ask for submitting a formal request with an indicated deadline when it comes to work orders. This will allow you to make sure that you have all the information needed to complete a request and your personnel knows what to do. It is also advisable to use a template for submitting requests more effectively. 
Step 2: Store all the work orders in a single place
If you want to manage your work orders, you have to have all the information in one place. Preferably, you have to opt for a unified system like CMMS to automate all the operations and get the job done faster and more efficiently. Besides, when everything is stored in one system, you can easily track the progress of each work order, run reports, and analyze what needs improvement. 
Step 3: Prioritization is key
Having an efficient system means prioritizing your work orders. You have to embrace a set of rules on how to prioritize your requests to be able to find the urgent ones with the highest value to your company and solve them fast.
Step 4: Approval process is a must
Don't underestimate the approval stage. All the work orders must be priorly approved before their completion. This will prevent you from wasting resources on unnecessary work.
Step 5: Opt for scheduling work order management tools
Scheduling work orders makes the work of a facility manager a lot easier. They can use a work order app on their mobile phone to manage and schedule their tasks from anywhere. Besides, work order management software can automatically generate invoices after the work is done. 
Step 6: Embrace the best order management software with apps
Mobile apps definitely are an integral part of work order management best practices. They are very handy as they help to communicate with technicians, access documentation and manuals, as well as track the progress of the work order. They also reduce the risks of human error and speed up the maintenance process.
As a tech excellence provider, Apiko has domain expertise across a variety of industries. Work order maintenance is a viral unit of a manufacturing company. Here's what we've learned after accelerating the digital transformation and building the CMMS for the industrial manufacturer and how manufacturers overcome the pandemic challenge. 
Wrapping up
Work order management software and its advanced counterpart CMMS help simplify the way the maintenance process is performed. They help to automate your work orders, make preventive maintenance more effective and smooth, improve internal communication as well as give you helpful insights on how to skyrocket your maintenance projects. 
No surprise that more and more SMEs take advantage of work order software development today.  If you would like to explore more about how a work order management system can empower your business, get in touch with us right now.