CMMS Implementation Guide: How to Build Custom Maintenance Software Your Company Needs

There are many choices you face when preparing for the computerized maintenance management system implementation.
What functionality does a CMMS need to achieve all of your business goals? How to plan a CMMS project? How can your business benefit from building custom maintenance software?
A CMMS implementation requires lots of planning but it's crucial to get it right so that your company can begin the digital transformation journey on the right foot. Here we'll share CMMS best practices, so read on. 
What is a CMMS?
A computerized maintenance management system or CMMS is a tool for storing maintenance data in a central repository and helps to facilitate the processes of maintenance operations.
The software optimizes how physical equipment is used and tracks the availability of vehicles, machinery, and other assets. Maintenance management systems are useful in manufacturing, oil and gas production, power generation, construction, transportation, and other industries where physical infrastructure is fundamental. 
The central part of a CMMS is its database. 
CMMS: Asset maintenance management statistics and trends
The market of CMMS software was estimated at USD 0.92 Billion in 2019 and is expected to reach USD 1.77 Billion by 2027, growing at a CAGR of 8.58% from 2020 to 2027.
What makes the computerized maintenance management system appealing to its customers is the set of particular characteristics such as scheduling assignments, tracking work orders, outer work demands, overseeing stock and review, and accreditation. 
The data is meant to help maintenance workers perform their responsibilities effectively and provide executives with insight for informed decisions. Additionally, it takes into account record-keeping to follow completed and assigned tasks in a cost-effective manner.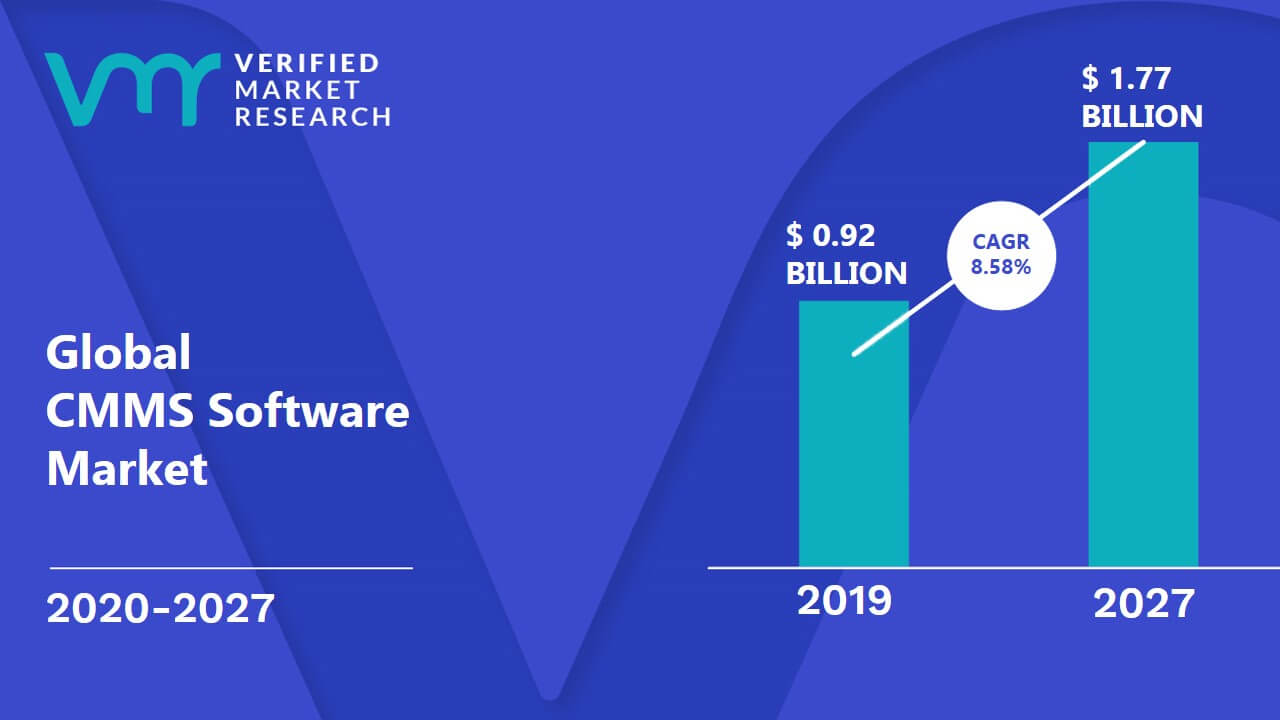 Purpose and functions of a CMMS
More and more organizations have begun to realize the importance of a CMMS and started to take advantage of all the benefits it can offer. From asset management to tracking performance indicators and reports, a computerized maintenance management system allows organizations to reduce costs, increase productivity and asset efficiency. 
So, what does a CMMS do?
A CMMS supports various functions and makes possible the following actions: 
Asset management.

Have access and store such asset information as model, location, performance and downtime statistics, associated documentation, availability, etc.

Work order management.

Schedule and assign employees, create shifts, keep track of work order description, people assigned and materials used. 

Preventative maintenance plans.

Use preventative maintenance to manage and track assets across various orders as well as schedule and assign preventative work orders. 

Stock management.

Distribute and

keep the inventory of equipment and materials across storage areas and facilities. Manage suppliers, track costs, and automate resupply. 

Audits, performance indicators, and reports.

Create reports and dashboards and analyze information to become aware of asset availability, performance trends, inventory optimization, labor and material costs and more for better decision making and better data organization for audits.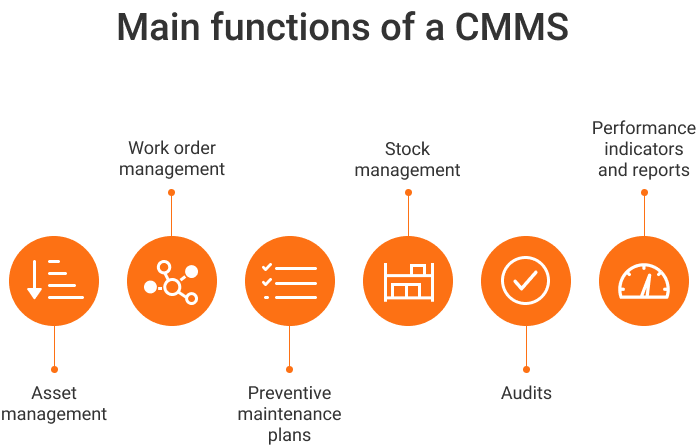 What are the benefits of CMMS?
Having the ability to bring countless benefits to your organization, ranging from reduced costs to boosted productivity, a CMMS can become a game changer for your business.
Here are just some of the benefits of CMMS.
Save on maintenance costs.

Discover some problem areas within your organization by tracking all of your maintenance, labor, and inventory costs, and modify certain processes based on this insight to save your department money and improve your bottom line. 

Organize your inventory items. When dealing with inventory management, a CMMS can be a useful asset that helps organizations avoid shortages or even high expenses by providing them with a structured system for managing spare parts. 
Keep track of working hours and costs associated with maintenance. Maintenance inventory management software can organize the way you manage all your costs, monitor expenses and create financial reports. Also it enables you to track your team's working hours, estimate costs associated with each work order, and provide a better insight into how your team is performing.
Reduce equipment downtime. Enact routine inspections of your assets and gain full visibility into how each item is performing, whether it needs special attention or just needs to be replaced. You can also track the preventive maintenance tasks in a CMMS and make sure your equipment operates efficiently, thus extending the life of your assets. 
Keep all the data in one place. The software for maintenance management gathers all of the work orders, inventory, equipment, preventive maintenance tasks, and more, and stores the data in one central location that can be easily accessed. A mobile CMMS makes it even easier to get access to all the tasks and information from your phone. 
Boost productivity.

Your team can experience more efficiency by easily submitting and tracing tasks, creating work orders, and resolving requests in an asset maintenance management system. A CMMS keeps all operations in one place, making it easier to prioritize tasks and assign them directly to team members. It creates better visibility into what is going on in a facility and when.

Improve communication. With a CMMS implementation, all of your team members can finally be on the same page. The system helps to improve communication within teams and across departments, allowing you to cut down on unnecessary tasks and keep everyone aligned. 
What goals can CMMS implementation help your maintenance team reach?
With a CMMS implementation, your company can experience a real difference. However, it can be successful only if you understand your end goal. For each company, this goal can be different, but we can point out some common objectives that all maintenance companies want to achieve. 
Reach and excel at your targets
Some of the desired targets may include reducing downtime, cutting costs, or improving safety. The right CMMS with the necessary functionality will help you achieve your goals, no matter what they are. However much of the success depends on clearly defined goals and proper planning. 
Standardize operations 
CMMS best practices lead to uniting all the processes and operations under a single system. Having and utilizing multiple systems gets confusing over time and creates chaos in the management of your organization. A CMMS implementation is successful and brings positive standardization results when integrated with other operational tools your company needs.
Enforce overall user adoption
When the right people use maintenance management software consistently and properly, only then it can make a real impact for an organization. User adoption should be 100% to ensure that the work is efficient, no task is missed, and accurate data is collected. What else you might want to consider is role-based access control to make sure only those users who need the access to specific data get it. 
Read more: Role-Based Access Control Best Practices: How to Keep Your Business Data Secure
Drive digital transformation
CMMS implementation is just the start of your maintenance team's journey to digital transformation. Successful adoption of maintenance management software can make a difference not only on the surface level but also at its core. Automation pushes a business forward and creates an environment of growth in the maintenance department and beyond. 
Consequently, what can ruin CMMS implementation is the following:

9 best practices: How to achieve successful CMMS implementation
Wondering how to push your organization forward with the help of a maintenance management system? Having a clear CMMS implementation project plan can save you from a long and arduous road toward digital transformation. Taking into account and applying these CMMS best practices can reduce potential risk and clear some major obstacles on your way to setting up maintenance management software.
Understanding the value and importance of a CMMS
It is often the case that business owners don't want to invest in asset maintenance management seeing it as a costly and time-consuming project. Therefore it is important to bring everyone on board and show them that a proper CMMS can create value in various substantial ways such as saving money and improving production. 
Outline the benefits and potential ROI of a CMMS to build a solid business case and present it to the company's management. Help them see how a CMMS can take the organization to new heights in a tangible way.
Getting ready for changes
Adopting new digital technologies and changing the way things are done can be hard. Employees may have had a poor experience with a CMMS before or be simply worried that a new system means layoffs. 
You can prepare your team by involving them in the process. Brainstorm and identify your main objectives, goals, possible functions so that your team members are well-informed, engaged, and actively contribute to the success of your company.
Outlining your main requirements, goals, and KPIs
Before investing in a custom maintenance software development or a ready solution, you need a clear understanding of your business and maintenance goals as well as the major requirements essential for reaching those goals, such as budget, tools, metrics, functionality, and timelines. 
The outlined goals and requirements will show you how to complete a CMMS project on time, on budget, and on value. Also, creating detailed documentation with the description of necessary features and user flow is a must if you want to turn to a software agency for custom development services. 
Choosing the fundamental functionality
If you want your CMMS to meet your exact business needs, choosing the right set of features is what makes a real difference. Tailoring the system to suit your company's unique goals is the main reason why numerous organizations decide to opt for custom maintenance software development. 
While there are various critical problems to solve from a maintenance and reliability standpoint, the software for maintenance management should be designed in a way to help organizations deal with them. Some typical components and features in a CMMS may include, but are not restricted to: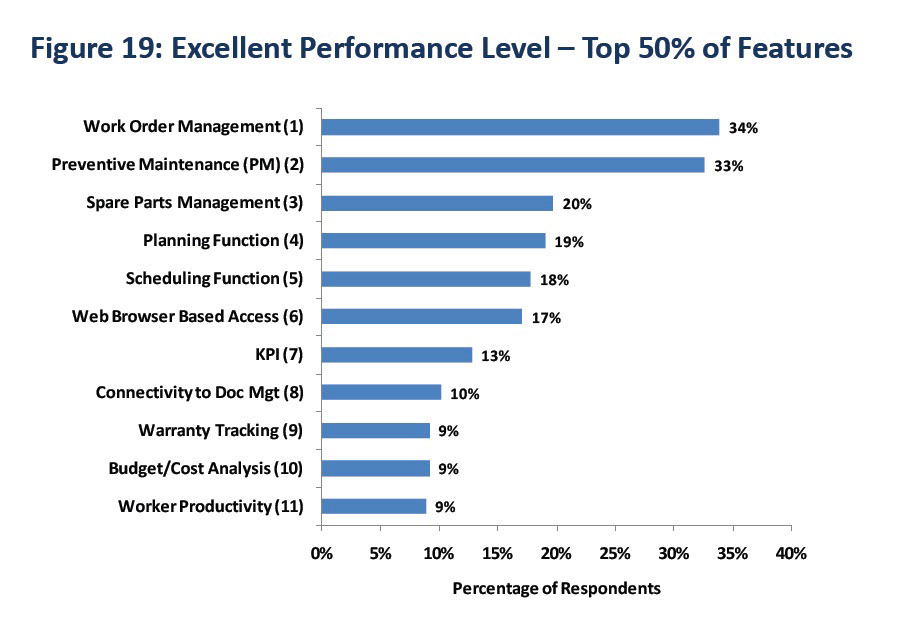 Here are some less popular but also useful features you can add to your maintenance inventory software.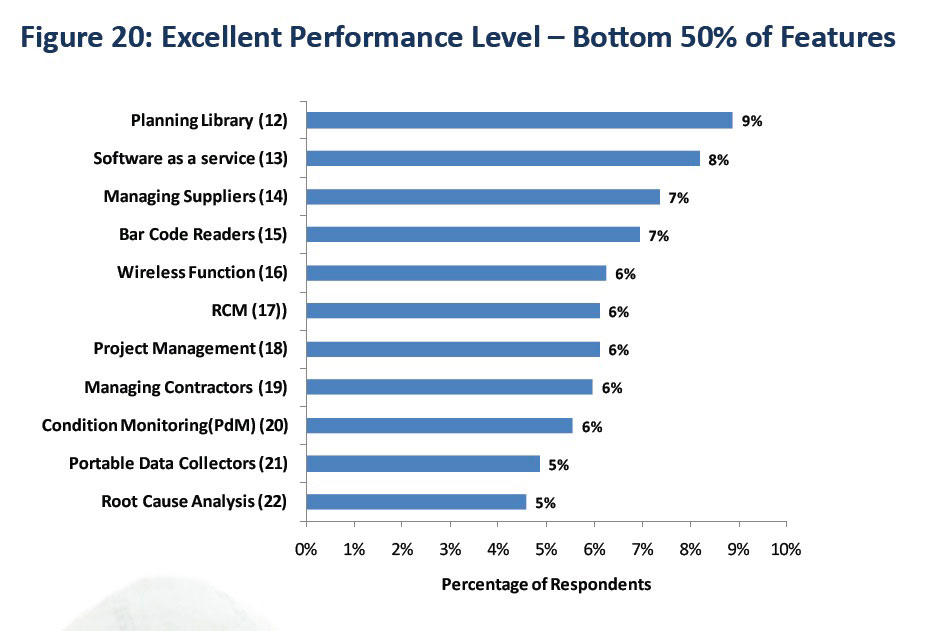 The key in building custom maintenance software or CMMS implementation is to have a long-term perspective of how your organization can benefit from the foundational components in the system.
Partnering with the right software agency
Aim for a long-term partnership with a software development services provider. Having a reliable partner and an experienced team will add value to your CMMS project in many ways. 
Not only will you need their excellent technical expertise to bring all the features together, but also expert project management, communication, and testing skills to ensure the CMMS is top-notch. You should be confident that the software agency can support your organization from the very beginning, such as building a project plan, to further support, even after the product launch. 
Creating your custom maintenance software project schedule
After analyzing your requirements and estimating the scope of work as well as timelines, experts at the software development agency will define key milestones for the successful completion of your CMMS project.
For custom maintenance software development e.g. at Apiko, the engineers handle every stage of development within the scope required. From building the architecture to UI/UX design, we bring your product vision to life and develop a custom solution that would perfectly meet your business needs. During all the stages of custom maintenance software development Apiko ensures thorough testing and quality control.
Collecting and entering your organization's data
The success of CMMS implementation depends on accurate and clear data. So, collecting data for your asset maintenance system like equipment types, workflows, and spare parts information should be done with great care, removing unreliable and messy figures. 
Then enter or transfer your data from older systems with the help of technicians to ensure the process is smooth and no essential data is missed. Build up the information in the CMMS by building workflows, attaching digital documents to assets, creating maintenance tasks, and more. 
The system will only be able to deliver real value when the data collection is correct and employees are committed to continuously adding and upgrading it. Some of the essential information may include:
Spare parts

Predictive and preventive maintenance

Breakdowns

Projects

Shift Reports

New Equipment

Technical manuals and materials management

Purchasing, repairs, safety

Scheduling, productivity

Defining user responsibilities
During the planning phase, the user roles and responsibilities within the system were outlined. Your employees need to be fully aware of those roles so keep an official, written document at hand that will make duties and permissions clear for them. Make sure you define how each user/ team should manage CMMS on a daily basis.
Don't view the CMMS implementation as the end of the road. Ensure continuous training and growth, so that your users will benefit from more of the asset management system than just a small percentage of functionality.
Make sure your employees are aware of what they need to do in the system and why.

Use role-based training in order to go into detail of what is expected of the people in various roles.

Training should continue after the initial implementation.
Monitoring and upgrading the maintenance management software
When your custom maintenance software is fully operational, monitor if all the elements in the system are performing according to their purpose. Keep an eye on KPIs to correct the course quickly and avoid prolonged difficulties.
A CMMS is an advanced system designed to take care of complex maintenance practices. To experience its full potential, the maintenance management software needs a continuous improvement process that will push the organization forward.
Start with the original concept

Move on to planning

Follow up with execution

Then review/redefine

Revise concept
Building a CMMS work order system
Developing custom maintenance software is the most rewarding way to take care of your unique business processes and operations. 
No one knows your business better than you do, so only you can plan the right CMMS with particular features and integrations relevant to your organization's needs. 
Outsourcing the development to a reliable software partner ensures you get a dedicated team of professionals that are going to support your maintenance management software project from its beginning to launch and even beyond, upgrading and improving your product according to your growing needs.
Interested in details? Feel free to contact Apiko team to learn more.