SaaS in Manufacturing: Building Solutions That Reshape Production

Digital transformation in manufacturing is based on innovative tools that increase agility, reduce costs, and streamline operations throughout the entire production chain of an organization. One way to achieve this is through SaaS software development for manufacturing.
While today's market is characterized by ever-growing and increasingly complex customer expectations surrounding both products and services, cloud-based manufacturing solutions as well as SaaS can help businesses stay ahead of the curve, remaining competitive and efficient.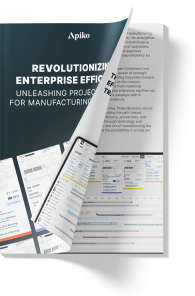 Unlocking Efficiency: The Conexwest Transformation Journey

📦 Our goal is to share Conexwest's inspiring journey towards becoming a digital enterprise, enhancing process control, increasing revenue, reducing waste, and optimizing human resources allocation. Value impact:
Greater process control
Increased revenue
Reduced wastes (asset misuse, workforce downtime)
Effective human resource allocation
Are you ready to embark on your own digital transformation journey? Download our PDF guide and gain insights from Conexwest's success story.
Building SaaS for manufacturing: what are the benefits for companies?
According to the Digital Economy Compass 2021 report, the SaaS industry market size is expected to be worth $280 billion by 2026, which shows a great increase from 2021 with its $184 billion projection.
The dynamic nature of the market, which is greatly influenced by economic uncertainty, increasing competition, and growing adoption of digital technologies, has forced organizations to pursue scalable and flexible solutions such as SaaS and other cloud-enabled services to manage their processes in a cost-effective and highly productive way. 
Source: FinancesOnline
No wonder SaaS in manufacturing is gaining more and more popularity with each passing year. 
Many organizations find themselves in a place where they need to boost manufacturing performance and improve all the connected business processes fast but struggle with large upfront payments. SaaS is the perfect solution for them.
Building SaaS manufacturing solutions that include all the best practices of the industry can provide numerous advantages for companies, namely:
Time and cost savings
While the use of traditional software requires substantial resources to develop upfront, manufacturing companies can pay as they go and receive the needed functionality through subscriptions. Also, there are no hidden costs such as regular maintenance and updates, which makes SaaS manufacturing solutions more cost-effective for customers in the industry. 
Easy access
SaaS solutions are easily accessible from any device, whether it is a PC or a mobile, as long as it is connected to the Internet. This allows for data mobility, which makes it easy for employees to have access to corporate files, applications, and services, and ensures better information flow and communication inside an organization. 
On-the-go flexibility
As manufacturing companies continue to grow, so does their need for scalable solutions that can keep up with the company's changing needs. SaaS cloud technologies can easily enable functionality expansion, the activation of more servers if needed, and an increase of the number of users, so customers won't need to worry about outgrowing the software capabilities. Smaller organizations with limited budgets can start and scale quickly with SaaS.
High security
Since SaaS is hosted in the cloud, the industrial data is secure. You should no longer worry about keeping your data servers safe. By choosing the reliable cloud provider, you can ensure that manufacturing companies continue their production with no potential security threats.
So, how can SaaS manufacturing solutions transform organizations?
To tackle complex manufacturing processes and unpredictable business environments, business owners are looking for ways that would increase their agility and efficiency. 
Advanced technologies are able to significantly improve productivity inside an organization. Companies can use manufacturing software to optimize and automate numerous areas of the production process: from shop floor scheduling and inventory management, to time tracking, accounting, and overall enterprise resource planning (ERP).
While it may be pretty costly and time-intensive to develop the needed solution from scratch, businesses are recognizing the value of the subscription model. SaaS manufacturing solutions built with the functionality that satisfies companies' specific needs can really reshape the way their business is done. Here's how:
#1 Optimize business processes
In the age of technology, managing your business doesn't have to remain complex. Though the use of cloud in manufacturing doesn't mean you should completely remove on-premise software, hardware, and all the physical assets, it offers unique capabilities that can expand your existing systems, creating new efficiencies and boosting cooperation. 
 # 2 Unlock data
As part of an overall digital transformation strategy, SaaS in manufacturing provides businesses with the tools to effectively monitor and collect data in real-time. The data analysis enables not only reactive, but also predictive measures to improve future processes. 
#3 Create new capabilities
Businesses that adopt digital transformation initiatives are growth-oriented, using resources to make significant internal improvements and meet evolving customer needs. The SaaS model can bring new capabilities to existing processes, deliver better-customized experiences, and connect data across the organization. 
#4 Ensure interconnection
SaaS solutions also enable better interconnection. There should be good communication between separate systems to avoid operational problems. As SaaS tools run from a cloud, you can ensure a smooth flow of data between them and your other platforms, such as project management, CRMs, ERPs, and CMMS for up-to-date information exchange.  
SaaS software examples for manufacturing
While SaaS solutions can be very different from each other and their functionality can vary greatly, here are some common software types that industrial companies use to meet their business needs:
SaaS manufacturing functionality: what to consider?
So, SaaS can help companies solve many challenges in their day-to-day operations, optimizing them for better results. The solutions differ greatly from one another with functionality ranging from inventory to finance management.
In general, SaaS functionality can be very diverse and can cover the entire supply chain scope as well as just parts of it.

For the manufacturing industry, it is important that your SaaS solution consists of features that empower efficient planning, capacity and workforce utilization, as well as data analytics, while reducing total costs and manufacturing lead time.
SaaS manufacturing major functionality includes:
Production planning
With production planning functionality, you can cover the main manufacturing processes, manage work orders, schedule product development, and assign workers to the tasks. The SaaS manufacturing tool can help manufacturers meet their companies' goals and create effective strategies of product development. It monitors every aspect of an order.
Work order management

Production calendar

Performance monitoring

Employee's productivity tracking

Material management
Sales management
Guarantee the customers get their products on time and budget. You can track your orders from the moment it enters the system to the final steps of product delivery. SaaS manufacturing tools can automate your order fulfillment and track every step it goes through the product cycle all the way to customers.
Order progress tracking

Deadlines

Order completion and delivery

Financial transactions 
Inventory management
Efficient and centralized inventory management is essential to keeping and monitoring data of all of your inventory and, as a result, can  reduce your production costs and streamline operations. 
Track barcodes 

Location tracking

Current stock levels
Manufacturing resource planning
The manufacturing resource planning enables companies to develop a precise production schedule that will maximize the use of resources available. Here are some of the basic features to include:
Material availability

Book/reserve

Reorder

Expected dates
Third-party integrations
You can integrate your SaaS manufacturing solution with additional functionality from third-party service providers. That will expand the system's capabilities. Here are some of the possible integrations you may find beneficial:
Manufacturing dashboards
Your SaaS solution can benefit greatly from a manufacturing dashboard, which helps to keep track of the most important production KPIs in one place. It indicates performance and organizes data from technical equipment and workers into well-structured, instantly available breakdowns. By analyzing this kind of data, manufacturers can gain actionable insights needed to optimize their production quality and boost efficiency.
Charts and graphs

Manufacturing goals and objectives

KPI progress tracking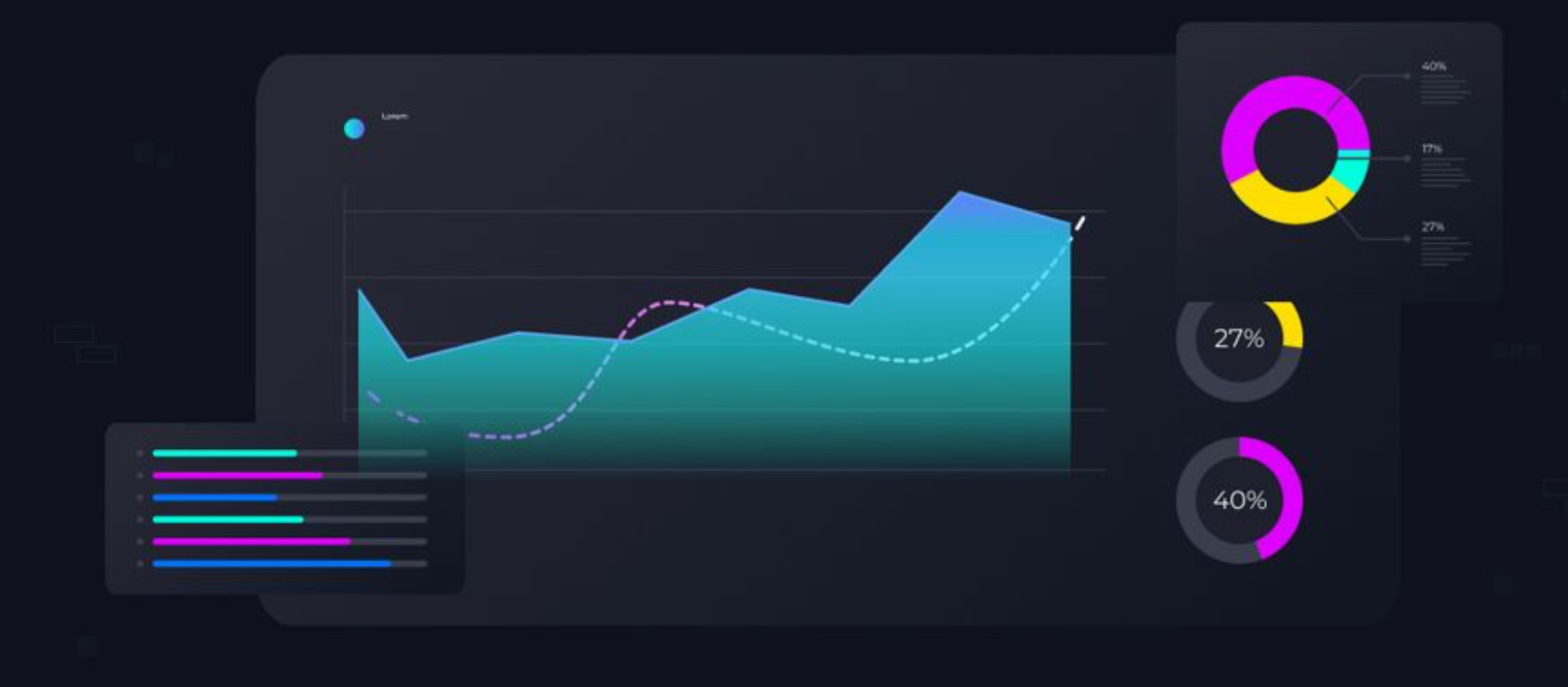 Source: KPI management software development for manufacturing | Apiko
Manufacturing mobile apps
Mobile apps for manufacturing enable companies to collect data and track progress of the production even from a distance. It can capture data at the moment when it is generated. Manufacturing mobile apps help with:
Managing teams remotely

Real-time data updates

Better resource management

Tracking using the barcodes and scan
Manufacturing SaaS development case study: driving digital transformation at every level of the production cycle
While the pace at which companies adopt digital transformation is growing, it creates new challenges for companies that haven't modified their in-house processes with modern technologies yet, leaving them to lag behind in terms of time-to-market speed and efficiency.
Adopting and utilizing custom software enables a combination of manual and automated activities to align with fast-changing customer's needs and ever-growing market requirements. A common need for any manufacturer & supplier is to understand and optimize their operational performance, while increasing efficiency, service quality, and reducing product development costs.
With that in mind, a shipping container manufacturer and supplier - Conexwest - engaged Apiko to transform their existing workflow digitally and boost efficiency of their manufacturing operations throughout the supply chain.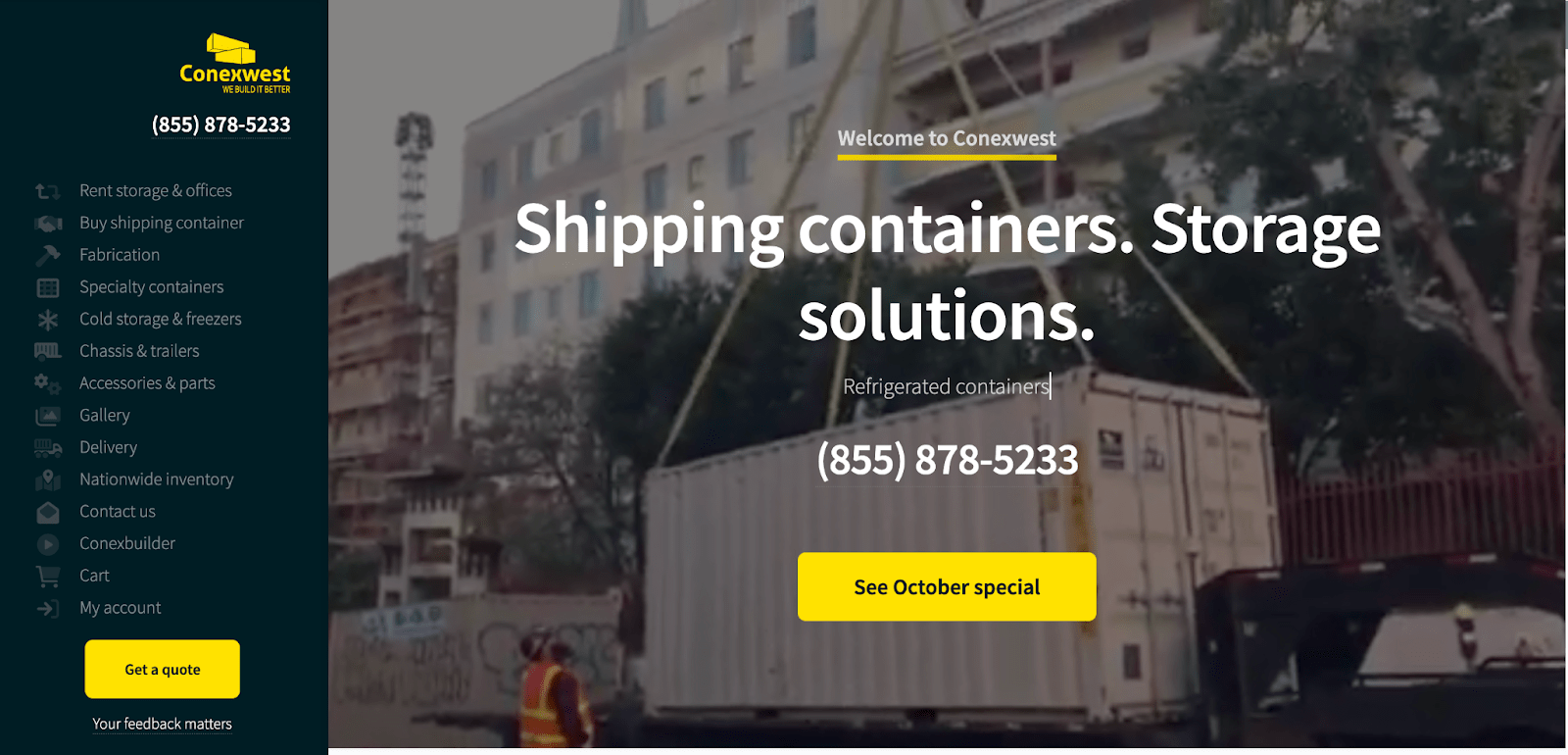 About the client
Conexwest specializes in supplying, producing, and modifying storage and shipping containers for various industries. They offer exceptional fabrication services of containers that can accommodate nearly every project, maintaining the highest standards of production and quality assurance. Conexwest ensures that each storage container is durable, secure, and leak proof.
The company provides:
Containers for sale and for rent

The shortest lead times in the industry

Container delivery to your site
Challenge
Managing manufacturing processes manually is no longer an option for organizations in a fast-paced and customer-centric market. Our client wanted to build a unique digital solution with tailor-made functionality that would boost the manufacturing process at his factory as well as for other companies in the industry. 
The main objectives of this SaaS project board solution were to manage work orders much more effectively, keep data in a centralized place, schedule activities, assign workers and automate an overall production cycle, from when the orders first enter the system to their dispatchment.
Services provided:
Web development

Mobile app development

UI/UX design

Testing

DevOps

Migration to SaaS
SaaS project board for manufacturing: how does it work?
The ProjectBoard.io is a highly functional platform with extensive functionality for work order management automation. The project board is the highlight of this SaaS manufacturing system. Together with the mobile app, these tools transform complex and chaotic production processes into neatly organized, streamlined factory work. 
 Here's just the basic outline of how the system works.
When the manager creates tasks and subtasks on the project board, he/she sets all the necessary requirements and assigns them to the workers who are available and have the appropriate skills for each task.
All these tasks and each worker's planned activities are displayed on the main dashboard in the form of a production calendar. Here managers can get a comprehensive view of all the workforce available, better plan the production schedule, and also track each task's progress.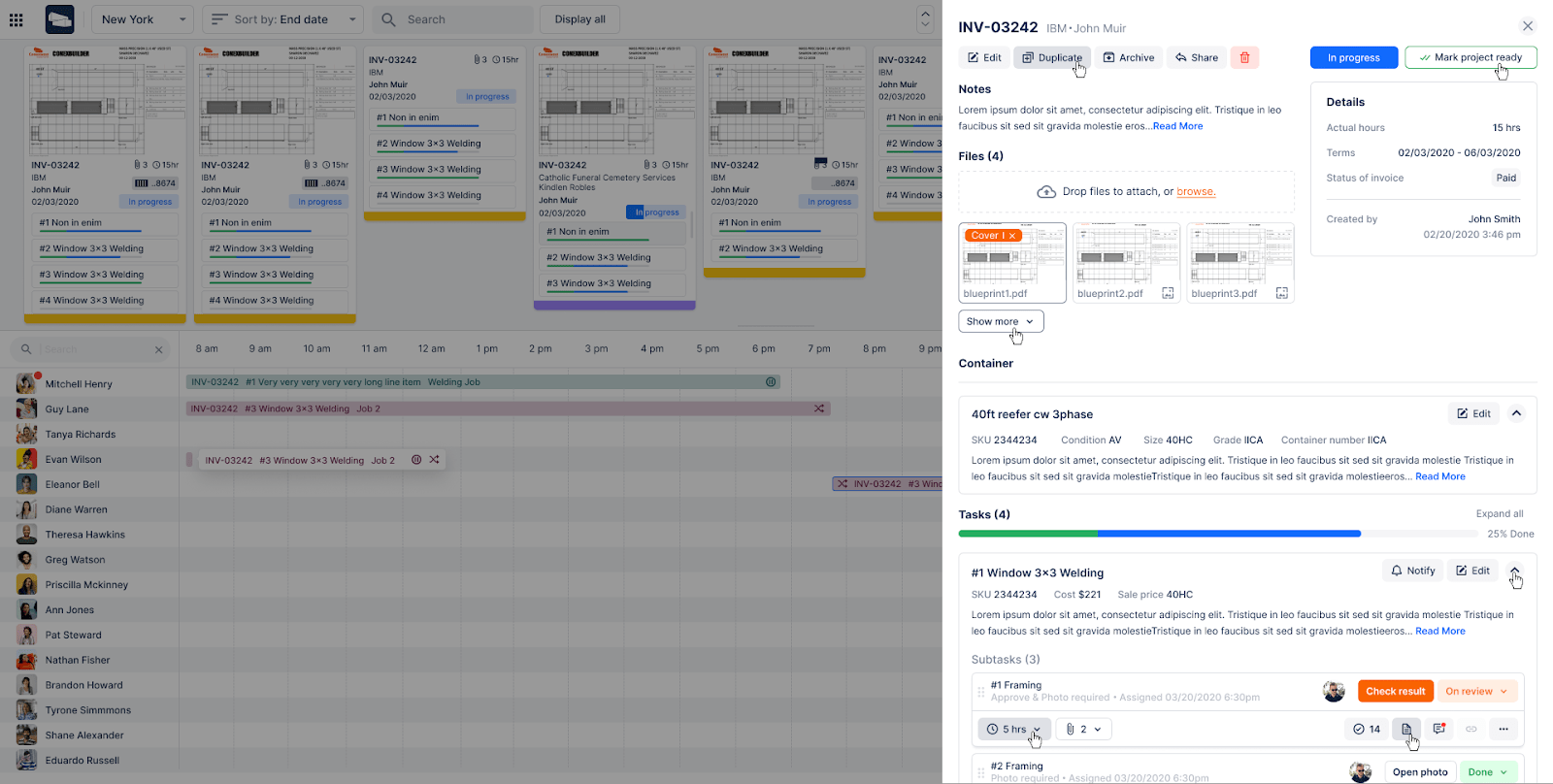 When a worker enters his workplace, he must check-in with his mobile by scanning a QR code. After that, the manufacturing mobile app shows the tasks assigned to him, which he needs to complete during the day. 
While the worker is at the workplace, he marks in the app that he is starting a specific task from his to-do list and pauses to take a break. Later managers can analyze each worker's progress,  time spent for each task, and general performance to better plan their next orders and detect areas for improvement. When the worker leaves the site, he simply checks out.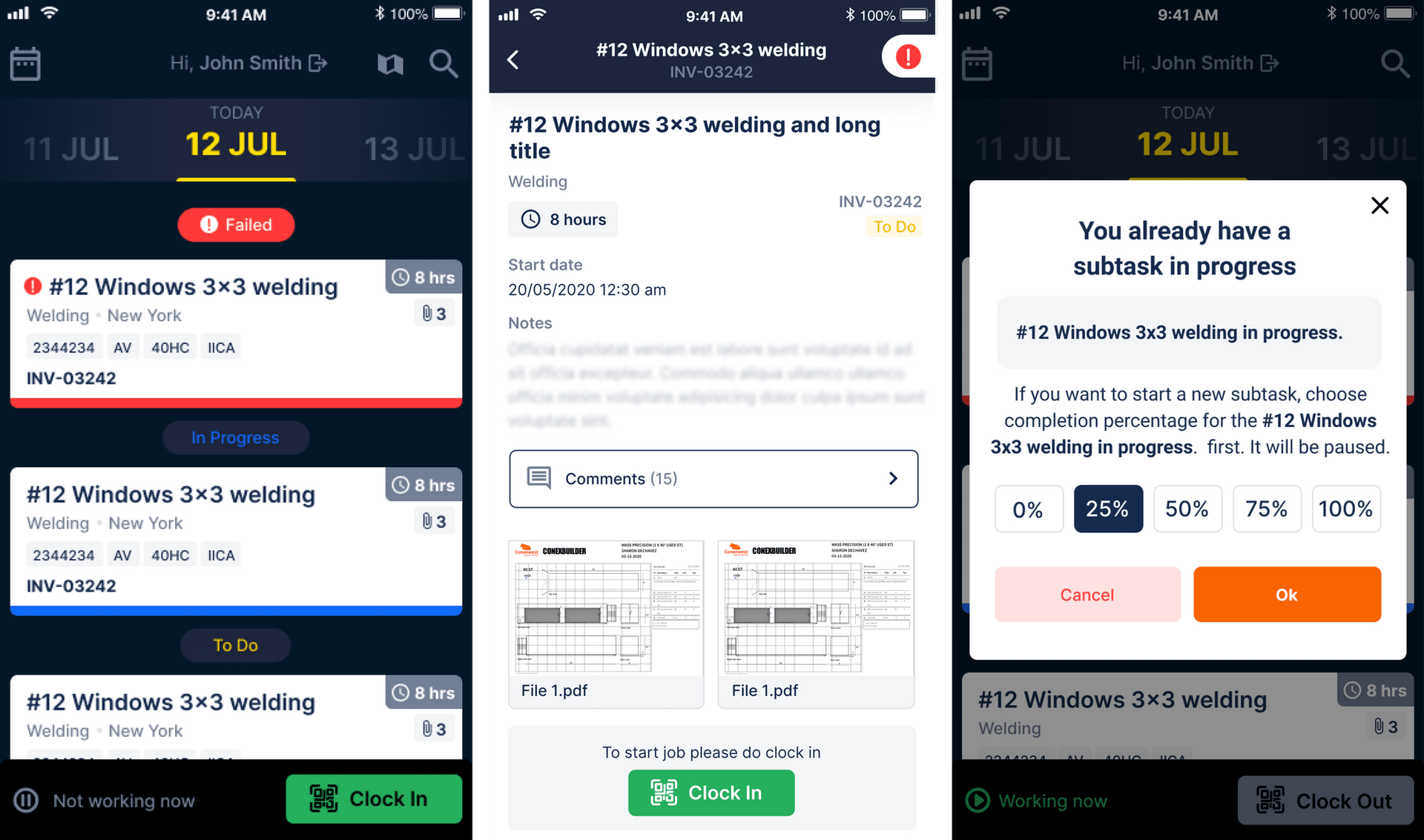 Some other important features of the SaaS manufacturing software include:
Human resource management: adding workers to the system and filling all the necessary information about each worker, such as skills, rates per hour, contact information, location, working hours, etc.

Creating groups of workers by skills to find the most suitable candidates for each task as quick as possible

Zoho books integration to generate invoices and synchronize all the financial data

Recurring tasks automation 

Inventory management

Timesheets and detailed reporting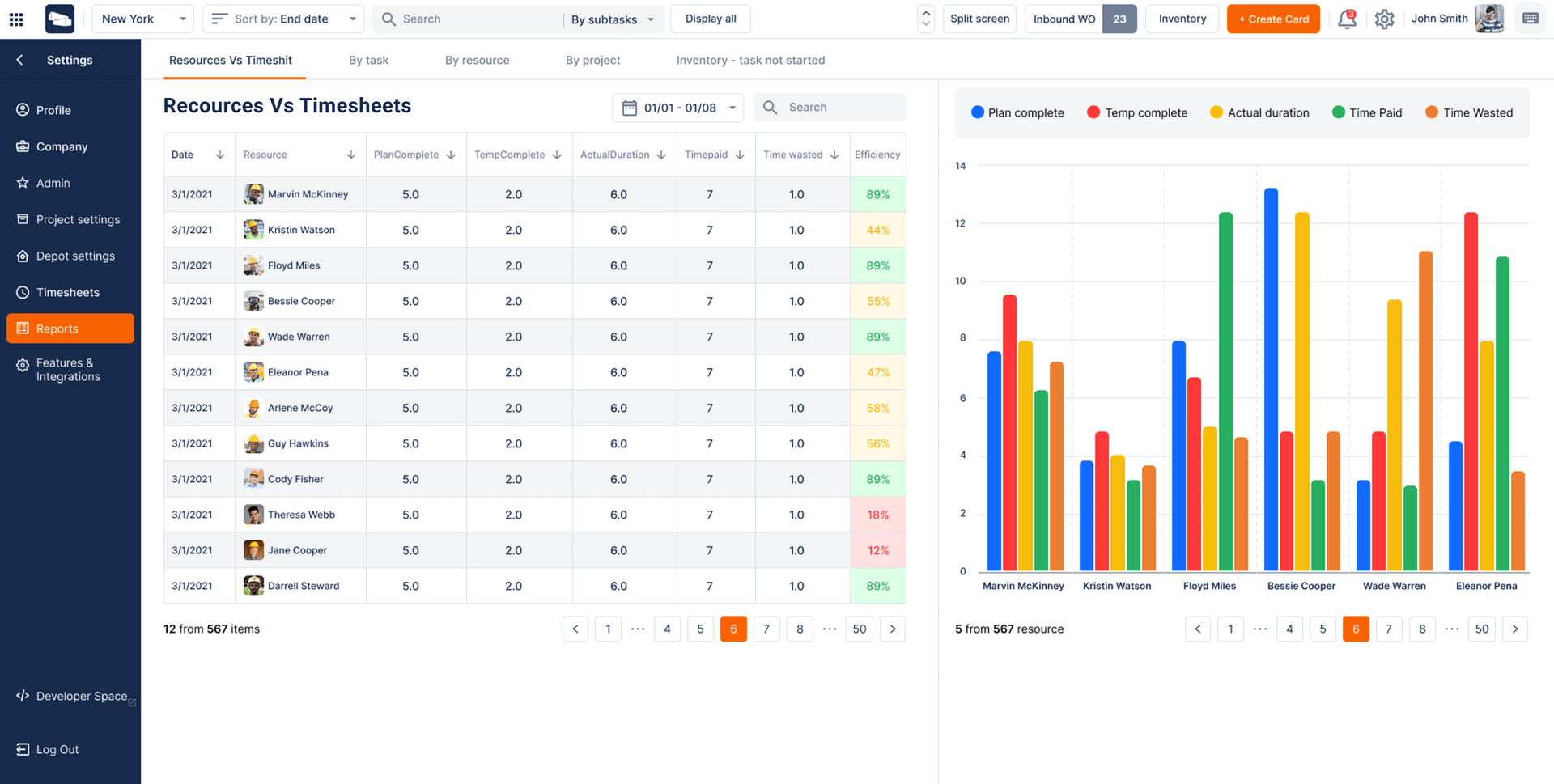 Though at first the system was built as in-house software, our client wanted to move in the direction of SaaS and make the functionality of the ProjectBoard.io available for other companies' use. Therefore, we had to change the architecture of the product. 
The flow of registration and authorization

has been completely changed to enable users easy and secure access to the system.

We added the companies tab to the main system, where admins can add and manage different businesses and generate QR codes for each location.

Also, the subscription was added to the software, three different payment plans and a free trial.
Now the platform continues to be updated with new features and APIs to maximize the value it delivers to manufacturing companies, extend the platform's capabilities and become an essential tool that has everything necessary for production automation.
How to build a SaaS manufacturing solution businesses will benefit from?
Developing a SaaS application is time consuming and complex as it requires a lot of upfront strategic planning, professionals, and post-development monitoring and updates. Let's dive into more details about the main stages of SaaS manufacturing development and how to do it effectively.
Identify SaaS requirements
Before investing in custom software development, it's important to get a clear understanding of your business needs, analyze your market and competitors, define manufacturing objectives, and outline SaaS requirements necessary to reach these goals. Have a long-term perspective of how your organization can benefit from the foundational components and the right set of features in the system.
Depending on your niche and pricing strategy, the functionality may differ greatly but there are still common principles that make a SaaS product good. They will help put your product in a competitive position in the market. 
Multi-tenant architecture.

To provide services to other companies, multi-tenant architecture should be an integral part of your SaaS manufacturing solution. In this way, single software can serve multiple tenants. 
The right functionality.

To bring real value, SaaS manufacturing solutions need to have a set of features that solve the exact pain points of companies in your targeted niche. With APIs and tailor-made functionality, you can provide an all-encompassing experience to your customers, so create detailed documentation of how your solution is going to work and how it can bring the desired results for manufacturers. Also, you can later expand the functionality of your product as your business grows.
User-friendly design.

Your SaaS manufacturing design should be well-thought out to make it as easy to use as possible for customers. It also means intuitive flow, simple navigation, high page load speed, and exceptional performance. 
Choose the right development team
Having compiled a list of requirements, you can start transforming your business idea into a high-quality SaaS product. To do this successfully, you'll need a team that can take care of the technical aspects of the project. You can either hire in-house engineers, or outsource your development needs to a specialized agency. The first option is much more time-consuming and costly, while outsourcing allows you to tap into the top talent pool and utilize their expertise and knowledge at the most advantageous price. 
Here's how the development process looks like in practice. These are the main development stages we use at Apiko.
Project discovery phase.

This stage is crucial as it lays the foundation of your SaaS for manufacturing. At Apiko, our experts perform comprehensive research, do requirements study and analysis, define tech stack and app architecture, create a detailed roadmap and gather the team of experts

to complete a SaaS manufacturing project on time, on budget, and on value. 

Design and tech development.

The actual development of your SaaS manufacturing product requires some time and an entire team of dedicated experts. Creating key user stories, app wireframes, and UI/UX design for your product before the development starts will eliminate the risk of building a digital solution that's unstable or full of improperly functioning features. Then the development starts based on the requirements, designs, and the chosen tech stack.

Testing.

Software testing is all about making sure that your cloud-based software meets your and your users' requirements before and after the release. Our team conducts continuous manual and automated testing to cover the software entirely during its development and eliminate bugs in time. 

Maintenance and optimization.

After the launch of your SaaS, our team can continue maintaining and updating your software with new features and integrations to enhance tenant experience and ensure the software runs smoothly and delivers the best performance to your customers. 
Build a customer-centric SaaS manufacturing MVP
Building a minimum viable product allows businesses to test their ideas and value proposition first before investing lots of resources and time into the end-version of the product.  MVP is a feature-limited version of your SaaS software, however it has enough functionality for users to benefit from and provide valuable feedback.
MVP allows you to collect early feedback from your first users and better understand your customer's needs, what features to add/remove/update, what is helpful and useful to them and what is not. You'll also be able to see if your value proposition is in demand among your target audience, which will help you define the best way to meet your customers' requirements and grow your business.
Summing up
Businesses are increasingly recognizing the importance of the cloud and scalable subscription models, which allow them to adopt new capabilities to workflows and digitally transform existing ones hassle-free. 
Organizations that embrace dynamic, cloud-based operating models are on the road to substantially increasing their efficiency, product quality, communication and other essential areas. Custom SaaS manufacturing software development can solve the numerous challenges faced by companies and create a foundation for new opportunities in today's rapidly changing business environment. 
Need any technical help in digitalizing your organization with unique functionality or creating a tailor-made SaaS product for manufacturing? Feel free to get in touch with our team for more information.
Read more: