Becoming Customer-Centric: How to Design a CRM System That Delivers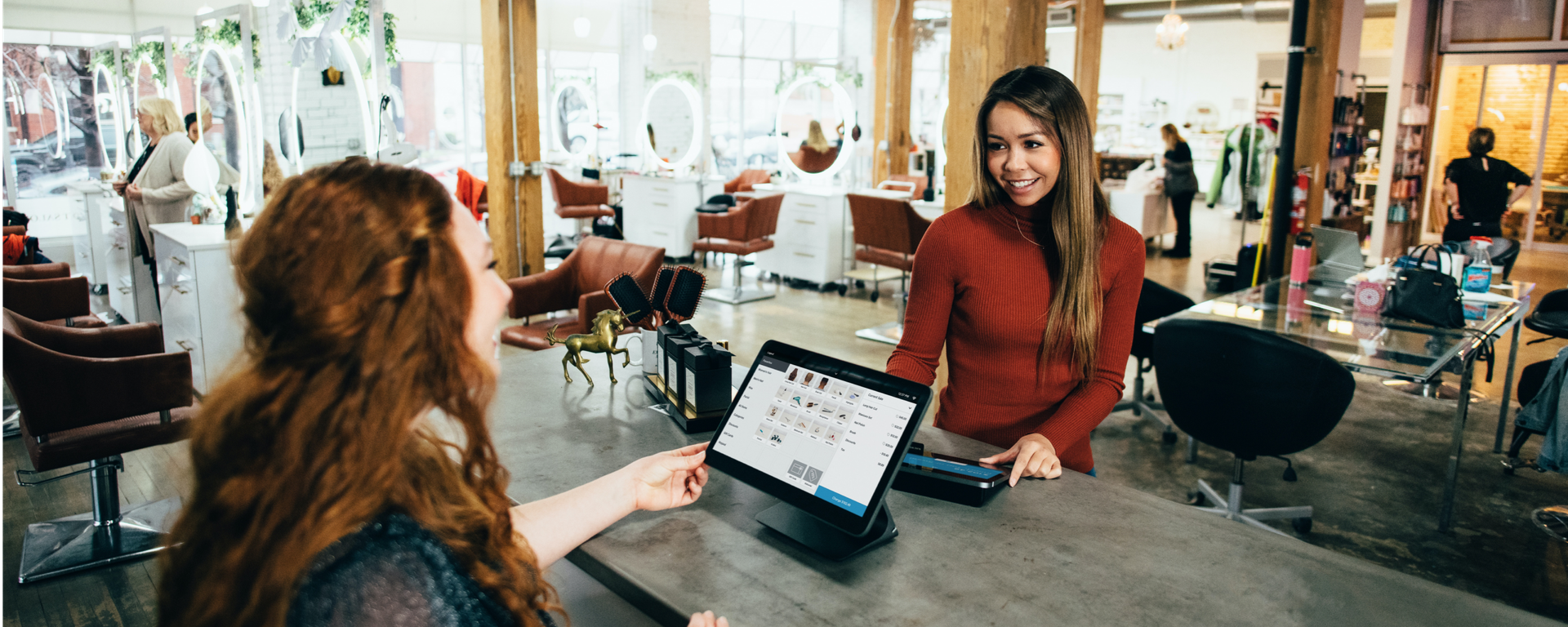 As the CRM market continues to flourish with a projected growth rate of 13.9% per year, the significance of designing a user-friendly CRM cannot be overstated. Sales representatives benefit from a customizable hub that connects all customer data, communications, and interactions. 
However, building a CRM from scratch is not an easy task. From the selection of basic CRM features to implementation and training, the CRM design process requires a well-thought-out plan, the right tools, and cohesive teamwork. 
In this article, we explore how to design a CRM system that optimizes sales operations and converts top leads into loyal, long-lasting customers. 
Let's get started. 
What is a CRM system?
CRM, short for Customer Relationship Management, is a technology that manages interactions and relationships with customers and prospects. 
Tailored CRM applications keep sales representatives connected with clients throughout their journey with the company, from getting new customers on board to providing support and extra services. Every communication, every document, every quote, every purchase, and every task associated with each lead and client is kept in a single spot. 
As a result, when it's time to close a sale or provide top-notch service, your team is fully equipped with the details they need to do it right. 
Benefits of a CRM system
Here are some benefits your business can reap if you build a CRM from scratch. 
Automation
A CRM system can save time. It automates mundane tasks like data entry, the capture of key information from interactions, and data accuracy checks. This eliminates the need for spreadsheets and makes customer data accessible to relevant departments instantly. CRM software solutions can also automate invoicing, forecasting, or sending of emails by using such email marketing tools as Klaviyo and its alternatives. As a result, your employees get more time to focus on more valuable tasks. In addition, using an SPF record checker can enhance your email automation by ensuring deliverability and authenticity, freeing up your team from manual email authentication management. 
Improved sales
CRM dashboards provide sales teams with access to real-time data, such as customer records, forecasts, and activities. With this information, sales teams can better understand customers, optimize contact strategies, and manage sales pipelines efficiently. As a result, a CRM system helps to create a reliable step-by-step sales process that can be adjusted whenever necessary. 
Better lead prioritization
Robust CRM systems automate customer segmentation based on factors like location, age, and purchase history. With consolidated data, you can analyze patterns and identify ideal customers with the highest lifetime value. This helps you plan target campaigns and prevents the waste of budgets on leads that won't convert.  
Improved customer retention
Retaining existing customers costs up to 5 times less than acquiring new ones. With all the data available, sales reps and marketing teams can devise more effective cross-selling and upselling strategies to encourage repeat purchases. Your sales team can also use sentiment analysis and user behavior tracking to provide correct product recommendations and foster customer loyalty. 
Smooth collaboration
With a CRM, all your sales leads and customer data come together in one convenient spot. Having it all in one place enables seamless collaboration and easy handoffs between teammates. Some CRM platforms also have built-in collaboration tools that allow multiple people to work on files simultaneously. As a result, different teams can operate with the latest details without bothering about siloed information. 
Should you design a
CRM from scratch
?
If you need a CRM for your business, you have two main options: a purchase of a ready-made solution or custom CRM software development. In this section, we'll compare custom-made and subscription-based CRM solutions based on several key parameters. 
Cost
How much does it cost to build a CRM system? Initially, custom CRM development costs might be higher, but the flexibility and scalability it offers can save money over time. Ready-made CRM plans often come with limitations, and as your business grows, you may end up paying for features you don't need. With a custom CRM system, you can design the solution to perfectly fit your requirements, which saves you from unnecessary expenses. Plus, you can outsource CRM development to a trusted development partner, which is significantly cheaper than developing a CRM in-house. 
Scalability
A subscription-based solution has limited scalability. A more expensive plan might still not include all the functionalities you need, and installing pricey add-ons or integrating your own extensions can be a burden. With a custom solution, you have full ownership and control. You can add users without extra charges and customize extended capabilities to match your business needs. 
Integration
Off-the-shelf CRM system design makes integration with various tools like Microsoft Outlook, accounting apps, and invoicing systems complex and pricey. On the other hand, custom CRM development enables engineers to use the API-first approach. As a consequence, they can swiftly automate the exchange of data between apps and streamline your workflows. 
Security
Off-the-shelf CRM solution architecture exposes you to greater security risks due to potential mistakes on the part of the providers. Your sensitive data is also stored on external servers and is more likely to be hacked and stolen. Custom solutions can minimize cybersecurity threats and protect your personal and corporate information. You can implement top encryption protocols, multi-factor authentication, or other robust security measures to keep your data safe. 
How to design a CRM system?
In this section, we'll guide you through the CRM development process, covering everything from start to finish. This CRM implementation plan template is designed to steer you away from common pitfalls and drive you toward your business objectives. 
Establish goals
Clear goals are imperative if you want to build a CRM from scratch. Call a meeting that involves sales, marketing, and customer service departments to create cross-departmental cooperation. Identify precise goals and assess how the CRM can help achieve them. At this stage, you should also choose user roles and describe task types and interactions between departments that will be streamlined with a CRM system. 
Choose a reputable provider
Selection of the right software development company is a crucial step. Take some time to research and read reviews from other clients to find a reliable development partner. Their track record and portfolio will give you a glimpse of their capabilities so that you can team up with the best in business and create a top-notch solution. 
Think about the requirements
Next, you'll need to think about CRM software requirements. The essential CRM system components include contact management, reminders, calendar, task manager, and report generator. These form the core of your CRM system. You can collaborate with your development partner to explore whether you need more specific custom CRM features like client cards, email marketing, file sharing, process tracking, and various integrations. 
Approve the design
Once you've had initial discussions with your developer, they might present you with CRM design examples – wireframes and mockups – to confirm the CRM UI design. Make sure everything meets your CRM system requirements and ask for a clear estimate of the development timeline and cost. Then, you can meet with stakeholders and teams to approve the final design and timeline. Take some time to make any changes – it's much easier before the development has started. Once you're satisfied, give your development partner the green light. 
Roll out the software
Once the entire system is developed, the software rollout begins. Your development partner should test the CRM UX for defects and root out bugs. Then, they will transfer the data to the new platform and offer valuable training sessions for your team members. Once the software is up and running, the journey continues with post-maintenance support. At this point, you need to gather user feedback from your employees and communicate with your development partner to make necessary refinements. 
How to build a CRM system from scratch: C
ase studies
In this section, we'll delve into some of the CRMs that Apiko has crafted for our clients.
Our client is a network of private jet membership clubs, each with a dedicated plane and route. In a legacy system, each club had to be managed simultaneously, which lowered the productivity of administrators. To overcome this, we created a user-friendly CRM platform. The platform helped to handle reservations, manage route groups, flights, and more. As a result, the platform improved the productivity of managers and elevated customer experience. 
Conexwest

supplies, produces, and modifies containers for various industries. The company wanted to create a convenient platform that would simplify and streamline customer management. Our team developed a CRM that allows managers to create customer profiles and specify details, manage sales orders, rental contracts, and more. As a result, the company streamlined the sales process and took customer satisfaction to new heights. 

Thinknet is a multi-purpose platform that streamlines work management, recruitment management, and SaaS management. As a part of the project, our

CRM software development company

implemented Super Admin functionality, which allowed our client to keep track of subscriptions, monitor customer tendencies, and form subscription plans that would perfectly cover customers' needs. As a result, our client can now track customer behavior in detail and make informed business decisions. 
Future of CRM systems
The future of CRM is bright. Here are the technologies that will shape the way customer relationship management is approached in the near future.
AI.

CRM system automation

is reaching new heights with AI. AI streamlines data entry, unifies databases, and monitors the entire customer journey. It can also identify data inconsistencies and facilitate predictive lead scoring, which ensures timely sales follow-ups. 

Personalization. Mass personalization stands as a central goal for CRM development.

With personalized CRM platforms

, it might be possible to walk through a grocery store and get an automatically generated shopping list that is based on your previous preferences. While technologies are not yet there, businesses are already aiming for even smoother and more personalized shopping experiences. 
Wrapping up
In conclusion, building a CRM system from scratch is a journey that requires careful planning, collaboration, and a good understanding of your business needs. From setting clear goals to choosing a development partner, every step matters. 
If you're wondering how to design a CRM for your business, feel free to reach out to Apiko. Whether you need a CRM for the hospitality industry, healthcare, or manufacturing, our team is always ready for new challenges.