Sailing the Skies of Success: How Private Jet Booking App Development Eliminated Obstacles for a Luxury Air Travel Company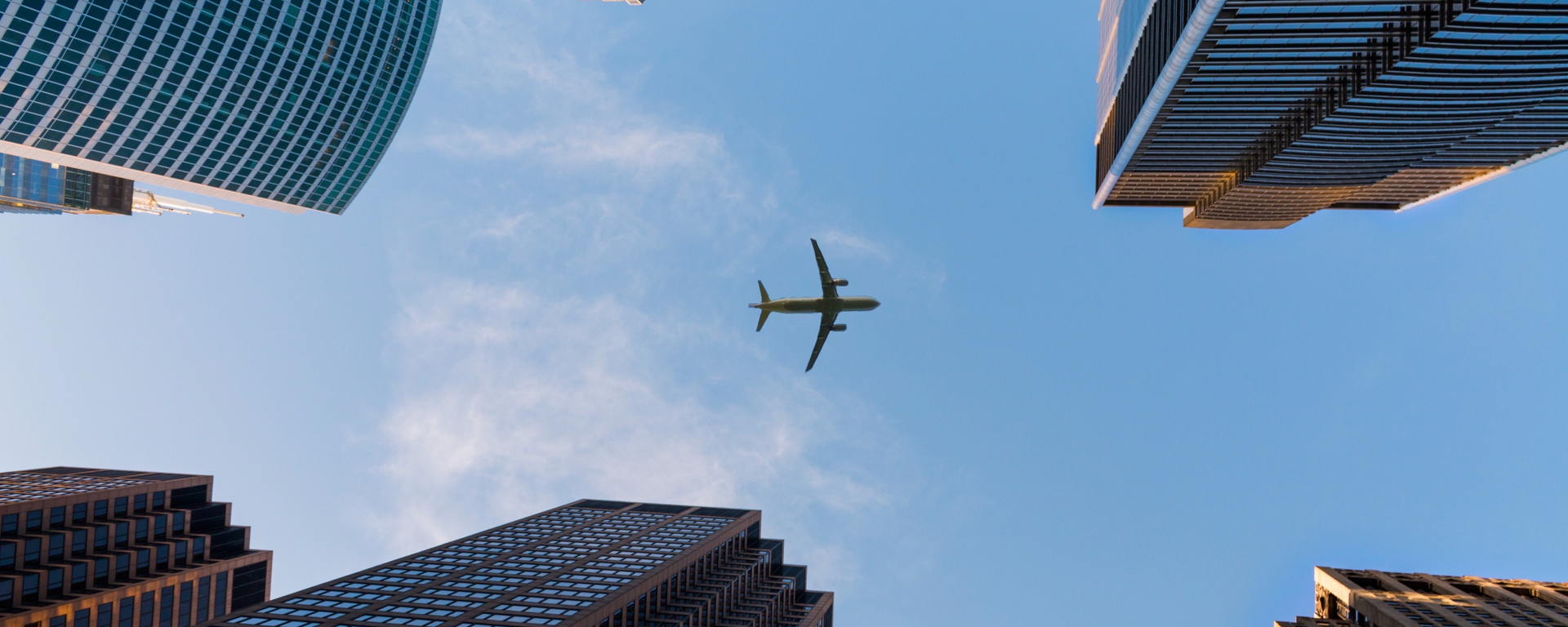 In recent years, the charter flight business has been soaring to new heights. Record-breaking profits and an unprecedented surge in demand have ignited a wave of optimism throughout the market. 
However, with this exponential growth, new challenges have emerged, casting a shadow on the otherwise bright horizon. In 2022, 44% of private flyers experienced cancellations, delays, and other service issues, and 51% are considering changing providers, a double increase compared to previous years. 
In this article, we will explore how one US luxury private jet operator tackled urgent industry challenges and achieved operational excellence through private jet booking app development. 
Challenges of Private Jet Industry 
According to Forbes, the demand in the private jet industry is stabilizing after the post-pandemic boom. However, carriers and operators are still experiencing costly issues ultimately leading to customer dissatisfaction. 
Maintenance issues.

Maintenance reliability is a big headache for private jet operators. The carriers were not ready for extremely high use rates in the last few years, and are now forced to deal with unplanned maintenance and costly downtime. 

Lack of staff.

The expansion of private jet businesses revealed a shortage of maintenance technicians on the job market. Difficulties in hiring qualified staff increase maintenance times and delay operations. 

Supply chain issues.

Missing parts and delayed supplies are slowing down maintenance and certifications of new aircraft. For some carriers, the situation is even worse in 2023 compared to the year before. 

Delayed digitalization.

Private jet clients have been waiting for a

private jet app like Uber

for ages. Looks like most of them will have to wait even more. Digitalization in the luxury air travel industry continues to lag behind, with only a small fraction of operators offering digital experience to the clients. 
To address these challenges, flight companies are setting their sights on digital transformation projects.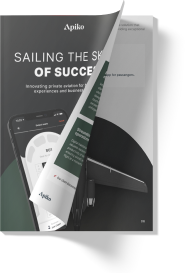 How Software Solutions Help Private Jet Companies
With the help of high-quality software development services, companies can: 
Streamline maintenance operations.

MRO software

can save valuable resources and boost productivity of technicians while ensuring aircraft are ready to take flight at a moment's notice. 

Improve facility and inventory management.

With

intuitive and powerful software

, jet companies can effortlessly track inventory parts and manage support facilities to maintain a seamless flow of operations.

Optimize flight reservation management.

Reservation management solutions eliminate bottlenecks and allow companies to scale their reservation processes without a hitch. 

Elevate customer experience.

An intuitive

private jet booking app

empowers clients to plan their travel in a few clicks, while elegant and refined designs make sure that every touchpoint along the journey exceeds expectations and leaves an unforgettable impression. 
Let's see what features in a private jet booking app ensure exceptional customer experience and eliminate administrative hurdles for your staff. 
Main Features Of a
Private Jet App
The private jet booking app is designed to simplify the booking process, enabling the client to complete the booking in a few clicks. The smooth booking process looks approximately like this: 
Registration.

First, the user creates an account and provides personal details, such as name, payment preferences, and contact details. 

Flight selection.

Then, the user can choose the type of flight, route, date, and other criteria, and see the available options. Typically, private jet operators offer to book the whole aircraft or a seat on a shared flight. 

Getting a price estimation.

If the

private jet rental app

belongs to a single operator, the user will easily get the right price. However, apps that aggregate deals from different operators should be integrated with operator databases through API. The broker apps will also benefit from a smart pricing algorithm that automatically adds brokerage fees while keeping the price competitive. 

Booking the flight.

The user writes in the names of passengers and picks the seats. They can also select onboard meals, transfer options, or any other additional services provided by the company. 

Payment. The user pays for the booking through a secure payment gateway. The

private jet app

may accept credit card payments, bank transfers, and digital wallets. 

After the booking.

The user receives a ticket and is provided with regular updates about the flight via notifications or e-mail. Most apps also provide customer support via an in-built customer support chat. 
Let's explore the story of our client discovering the benefits of a private jet booking app and an optimization of reservation management processes. 
Our Client
Our client is a network of invite-only private jet membership clubs, each with a dedicated plane and route. A club consists of no more than 200 members, who can instantly book a direct shared flight between private FBO terminals. 
With a 15-year experience on the market and 2000 orchestrated flights, the client has been consistently delivering outstanding luxury service to discerning customers.  
The Challenge
The expansion of business posed a serious challenge for our client. In a legacy single-tenant system, each club had to be managed through a separate application – and each club had a distinct app for the users as well. 
As the number of clubs and flights increased, that system proved to be untenable. Managing several applications simultaneously lowered the productivity of administrators. On top of that, passengers who were members of several clubs had to install several apps. That was unacceptable for clients to whom time is the most costly asset. 
In addition, our client suggested a redesign of a private flight app, since the legacy system failed to align with the esteemed brand style of the company. 
The Solution
We developed a convenient and easy-to-use solution that satisfied the client's requirements while providing exceptional design quality. The solution consists of two parts: a web app for administration and management, and a booking app for passengers. 
The Management Web App
The management app allows administrators to:
Handle reservations

. View the detailed list of reservations with indicated reservation number, flight route, time of departure and arrival, number of passengers, and reservation status. Easily generate a pdf ticket or cancel the reservation. 

Manage route groups.

Create a route group and indicate the departure and arrival of the flights. Type in airports' names and time zones they are located in. Add any other information, and specify boarding details. 

Manage flights.

View the route, departure date, number of confirmed booked seats, infants on board, and total number of passengers. Filter to quickly find the particular flight details. 

Manage membership

. Create a club member and specify their contact details and route groups available. View the member's contacts registered as clients, e.g. their family members or colleagues they fly with. View the credit balance of each client. 

Manage menu.

Create and view dish categories, menu items, and alternate ingredients. Generate reports for the catering companies who prepare and serve the meals onboard, e.g. including passengers list, meals count and layout. 
The App For Passengers
The mobile and web app for passengers makes private jet booking experience easy and delightful. A passenger needs to take just 7 steps to reserve a flight via the app. 
See the list of flight clubs they are a member of, and pick the route group of their choice. 

Select a one-way flight or a round trip, and view a flight schedule for the chosen destination. 

View the boarding details, including cost, check-in details etc, and select the available flight. 

Select the passengers out of their contact list or add the new ones. Pick the seats. 

Choose a preferred meal of their choice. Leave a note to indicate if they have any allergies or food preferences. 

Check the booking summary, and, if everything is correct, confirm it. 

Download the PDF ticket. 
If plans change or the passenger needs help, they can: 
Edit or cancel the reservation. 

Talk to a support team via an in-app chat. 

Write an email and receive a fast response. 
Private Jet Booking App Development
Results
Responsive and convenient applications turned shared private jet flights management and reservation into a delightful user experience. The multi-tenant architecture removed the scalability limitations, making it easy to add connection routes and create new private flight clubs. Synergy between the cutting-edge designs and proven technologies resulted in exclusiveness, convenience and functionality of the solution, and allowed our client to provide the best private jet membership experience to the customers. 
For a more detailed account of our client's case, feel free to download our comprehensive case study provided below.
If you are interested in services like private jet booking app development, facility and inventory management solutions, or maintenance management applications, don't hesitate to get in touch with Apiko today.