Payment System Integration: Choose the Proper One for Your Business

It doesn't matter whether you offer the best paid project management service, food marketplace platform or something else, accepting online payments is a must for almost all online businesses.
There are many powerful payment gateways available right now. Choosing the best one for your business is not an easy task. Hopefully, this comprehensive payment systems review will help you make the right decision.
7 criteria to select the best online payment system
To get maximum value out of your investment in a payment system, there are some things you need to consider:.
Security: One of the key factors and, perhaps, the most important one is to look for a payment solution provider that has top-class security. You will be not only safeguarding the money of customers but also their personal information like credit card numbers, names and more. To make sure you get one, you should look for PCI level 1 compliant payment gateway providers. All online payment providers mentioned in this payment systems review guide are PCI level 1 compliant.
Check out also: How to choose a reliable peer to peer payment method for your project
Guest checkouts: A survey has shown that over 25% of customers would abandon a cart if they were forced to register an account to complete the checkout. This means you may be losing 25% of your sales if a payment solution uses a third-party shopping cart with built-in enrollment procedure. So always check if the payment gateway provider allows guest checkout.
Fees matching your business: If you are choosing a specific payment solution provider it's clear you're going to use it not for only a day. Learn about the pricing of online payment providers that is based on things like the type of transactions you will be conducting, e.g. subscription-based or one-time, your sales, transactions frequency, revenue consistency and the market you serve. It helps you analyze if the fees and service agreement require a payment processor to coincide with your business model or not. You don't want to be paying hefty costs for services you don't need, or for the ones that lack necessary features.
Easy checkout on all devices: It is imperative that you consider online payment providers that allow easy checkout on all devices including mobile phones. Nearly half of e-commerce sales were generated on mobile devices in the past few years, and that number has been only increasing. It's imperative that the payment solution grants an active checkout experience for your customers making a purchase through both web and mobile devices.
Payment methods: If you offer service or product around the globe, you need to ensure that the online payment providers you consider accept payments from most parts of the world. Even the best online payment system providers sometimes don't provide payment acceptance from some countries. Make sure that there are as many payment options available as possible, like acceptance of several credit and debit cards, mobile payment apps, and support of multiple currencies.
Merchant account: A merchant account is used when a customer makes an online payment that is first stored in the merchant account which is different from the actual bank account of the retailer. Once the bank of the customer clears the transaction, the payment is stored in the retailer's bank account. Though it may seem like an extra step, the payment gateway providers that use it have lower fees than those who don't, meaning you will save some money on each transaction.
Customer support: It is important to note that several payment gateway providers do not provide customer support at all. To avoid hassles and slow support, check if the provider has live technical support, also, see their working hours to get an idea when they're available.
If you are interested in payment systems for Europe, you can also read our review of Europian payment systems and their integration ways.
Now let's proceed to the review of popular global payment systems.
Top payment systems review
Stripe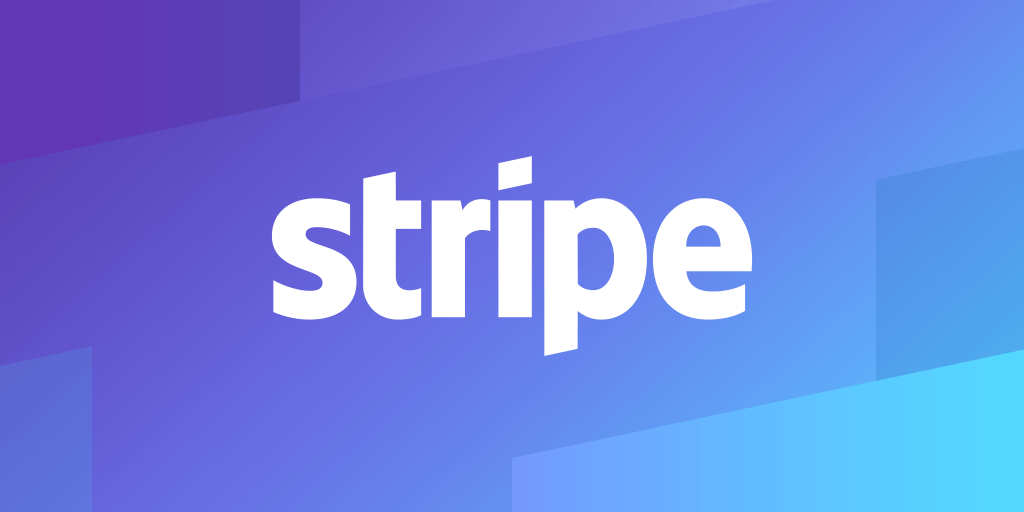 Stripe not only very fast, but it is also an effortless gateway to implement especially for someone with some development experience. What makes Stripe one of the best payment gateway providers is its flexibility with online businesses. You can build your e-commerce environment with the Stripe API. Stripe also has many integrations with multiple e-commerce platforms like Shopify. Though Stripe provides online payment processing for small business, it's being used by many big online businesses including Lyft, Blue Apron, Under Armour, Pinterest, Task Rabbit, Wish and many more.
Features
Accept payments from major credit cards, SEPA debits and ACH, European Payment systems including Bancontact, iDEA, Giropay, and Sofort, and e-wallets including Apple pay, Alipay, Google Pay, Microsoft Pay and Wechat from anywhere in the world.
The checkout form allows payment processing in your app or on your website.
Easily charge periodic payments from customers which is well suited for subscription-based businesses.
It allows you to set up a U.S. based business and a bank account that you can use with Stripe payments.
24/7 chat and phone support with fast response.
Android and iOS dashboard apps are available.
Use the billing system to test prices, offer coupons and trials, get recurring payments, and send custom invoices.
Supports 135+ currencies that make it easy to process and display charges in customer's preferred currency.
Security
Stripe has very secure payment processing. It is PCI level 1 provider which is the strictest certification available. It also has 2-factor authentication, and it continuously monitors suspicious transactions for fraud prevention.
Pricing
The pricing of Stripe is straightforward: you pay 2.9% and 30¢ for each successful transaction. If a dispute occurs, there is a fee of $15 which is refunded if the dispute is resolved in your favor. Their enterprise plan's pricing isn't public.
Chargify

Chargify was designed to eliminate the billing bottleneck by equipping businesses with tools such as recurring billing, offer management, analytics, revenue retention, 3rd party integration and more. The 'out of the box' engine of Chargify powers more than 100,000 unique scenarios of recurring billing making it a perfect fit for every business that works on a subscription model. Furthermore, it allows businesses to quickly launch their products without writing any custom code while providing them with accurate billing.
Features:
Create best subscription plans with different add-ons, metered billing, and variable usage fees.
Impress your customers with a customized email.
View your finance stats in the internal dashboard.
Lets you use different payment gateways including Authorize.net, Braintree, Stripe and more.
Record checks and other offline payments.
You can upgrade or downgrade your customers via the dashboard.
Provides you referral tools to encourage your customers to share your products in exchange for incentives.
Export the finance stats in the CSV format.
Manage subscriptions and one-time billing, all in one app.
Security:
Chargify provides very secure payment processing. Just like Stripe, Chargify is also PCI level 1 compliant. It has 2-factor authentication. Team access allows only specific people to see and operate your Chargify account.
Pricing:
They offer a 30 days free trial and their premium plans can be purchased by contacting their sales team.
Braintree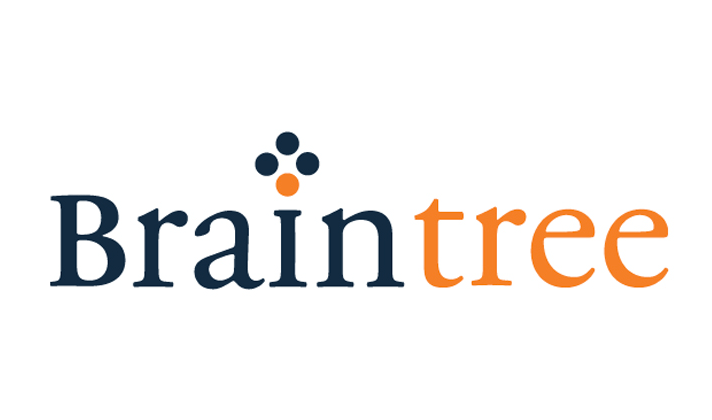 When it comes to best payment gateway providers that offer online payment processing for small business, Braintree is not far behind. It offers merchant accounts, high degree of customization and several useful services at no charges beyond its processing fee.
Features:
It accepts payments through credit cards, Apple Pay, Bitcoin, Android Pay, Venmo and on top of all through PayPal.
Export data to other services so you can keep all your records together.
It allows subscription-based payments, as well as split payments, to make it easier for your users to pay you.
Allows you to set safe holds for fraud prevention.
You can import the data of transactions made through Braintree.
Allows you to settle payments for 14 international currencies optionally.
You can access the API of Braintree to create your own payment system at no additional costs.
Get key insights and filter transactions by date, card type and more.
Pros:
Suitable for businesses that process a high volume of international sales
Allows processing of payments outside of just credit and debit cards
Owned by PayPal so you can receive PayPal payments
Excellent subscription and marketplace tools
Cons:
Long account setup times
Not for firms that want to integrate online with an offline solution
Security:
Being a part of PayPal, it already is very secure, but what makes it highly secure payment processing solution is its level 1 PCI compliance. TLS is also supported.
Pricing:
Though Braintree doesn't have a free trial and they also don't have fixed pricing packages for enterprises, their charges for every transaction are usually fixed. They charge 2.9% and 30¢ for every transaction, and if the transactions are outside of home currency, they charge a 1% conversion fee. They also provide a discount for eligible nonprofits which is 2.2% and 30¢. Businesses processing over $80,000 per month can also get discounted rates.
Recurly

Though it may not be the best PayPal alternative, Recurly is one of the top payment solution providers when it comes to recurring billing management. It is specially designed for subscription-based SaaS, Mobile, Web 2.0, and publishing businesses that have a global reach. It enables businesses to deal with payments across several payment channels. Moreover, it delivers support and top-notch security in days not weeks. Though Recurly is an excellent online payment processing service for small business, its services are ideal for big online businesses as well, and some of its clients include Hubspot, DISH Digital, LinkedIn and many more.
Features:
Easily manage one-time purchases, subscription plans and coupons alongside the payment information.
Similarly to Stripe integration, Recurly also has its predesigned templates and API that can be integrated into your apps and websites.
Recurly shows full logs of all payment from all customers.
You can accept payments from credit cards, Stripe, Amazon Payments, PayPal and a dozen more payment gateways.
To save you some money on each transaction, Recurly routes the payments to the best gateways that have the lowest fee based on the payment of customer.
It allows to import your current subscribers, or you can also add subscribers manually through the virtual terminal.
You can send automated customized invoices and email notifications to customers to remind them about the charges and changes in their subscription.
Pros:
Subscription numbers tracking
Quick coupon code generation for a variety of campaign uses
Subscription plan management for individual clients
Easy to set up and simple to use
Excellent customer service
Cons:
Pricing can be more competitive
They could offer a lot more customizations
Security:
Just like the other payment gateway providers, Recurly also offers very secure payment processing as it is PCI Level 1 compliant. Furthermore, they use 2-factor authentication that puts an extra layer of security.
Pricing:
Recurly offers a free trial. They have 2 packages i-e Core package that starts at $99 per month and Enterprise Package that starts at $299 per month. They also offer a custom package according to the needs of the customers.
Chargebee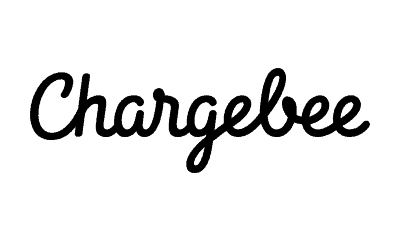 Chargebee is unequivocally the best online payment system when it comes to providing online payment processing for a small business, medium sized business or a large enterprise that is based on a subscription model.
Whether you are starting a company or have an enterprise with very complex needs, you can rely on Chargebee to be your plug and play billing solution. It provides a robust and flexible billing system that enables your business team to organize promotions and allows precise billing.
Features:
Chargebee allows you to accept subscription payments through PayPal, Credit Card, ACH direct debits, Cash, Amazon Payments, check and more.
The feature of Chargebee that makes it unequivocally one of the best payment solution providers is its ability to manage complex tax situations including the EU VAT.
Include one-time purchases and different add-ons along with very detailed subscription tiers.
Chargebee allows your customers to change their subscription tiers easily.
You can send customized invoices to your customers to make it easier for them to keep track of their finances.
You can send transactional emails to customers to keep them engaged and position yourself in their minds.
Provides you with reports of how many people abandoned their carts before checkout so you can work on bringing those customers back.
Pros:
Easy coupons and plan creation and their management
Revenue Story platform provides an overall picture of the revenue
Incredible customer management: click on a customer to see everything about them
Great customer support
Cons:
Costs can be higher depending on the plan
The dashboard cannot be customized and is harder to connect with other dashboard software
Security:
Chargebee also offers very secure payment processing as it is PCI Level 1 compliant. They use 2-factor authentication.
Pricing:
They do not offer a free trial but have a starting package "GO" with a price of $99 per month. Their "RISE" and "SCALE" packages cost $299 per month and $599 per month respectively. They also have New Businesses and Enterprise packages that can be purchased by contacting their sales team.
Conclusion
Though Stripe payment gateway integration appears to be the best PayPal alternative and a winner in this comparison, it may not be suitable for everyone. Many features that are missing in Stripe, are available in Chargebee, Recurly, Braintree or Chargify.
Make sure to do your due diligence and research any payment gateway you select before integrating it with your systems so that you can get a good long-term partner.