Collecting Customer Reviews Data From The Web As A Feature For Your Marketplace Project

If you're an eager entrepreneur you must be also an avid customer both in life and online. Let's talk about buying things via the web for now. What are your personal criteria when opting and deciding on item(s) to purchase online? Do you pay attention to this 5 star-rate or users' reviews placed for almost every product offered online these days? Everyone of us obviously does. No one wants to get into the fraud-thing. That's why getting authentic online reviews from various customers and foremost, resources matters. In this article we'll consider customer feedback collection tools as a feature for B2B or B2C marketplace business development.
Before we contemplate how to attract more customers to your marketplace project and solve more of their make-a-choice concerns with the feature of collecting customer reviews, let's take a look at some tendencies in online buying:
23% of shoppers are influenced by social media recommendations/reviews.

Online shoppers want products to be brought to life with images (78%) and product reviews (69%).

88% of consumers trust online reviews as much as personal recommendations
Source(s): BigCommerce, Search Engine Land
Online purchases are also about the trust thing. We offer you to see how many people trust online reviews: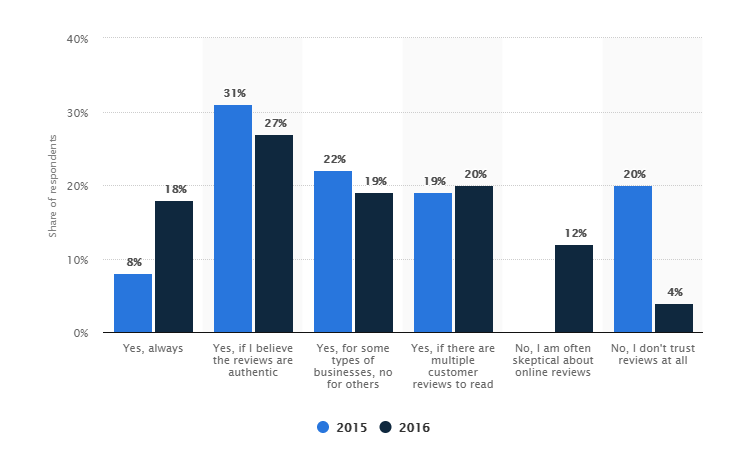 Source: "Do you trust online customer reviews as much as personal recommendations?" by Statista.com
Of behaviour and security
Getting feedback from customers on a product is the powerful method of influence, since a lot of online-buyers (if not most of us) do some pre-sales actions based on reviews. In fact, 72% of customers would probably decide upon a purchase after reading a positive review. This is the way all of us probably go, you, your family and friends, the author of this article... Remember also, that 1 negative feedback might cost you the loss of 30 potential customers. Apart from the influence, numerous of users' feedback responses tell other potential customers a lot about the purchase safety and security and the level of trust towards a vendor. There are 3 key factors that matter the most for online customers: reliability, expertise and professionalism. That's why collecting customer reviews matters.
Gathering customer feedback form everywhere as a marketplace feature
In case you're launching a B2B, B2C or C2C marketplace startup, take care to enable your users to read and write reviews. One of the features to think of is web data extraction. For instance, you can collect reviews on a certain product not only within your marketplace system but also extract them from such resources as Tripadvisor, Foursquare, Google Reviews, etc. More reviews, more thoughts, more pros and cons of the item offered online to take into account. All of this results in better options expanded before customers.
In fact, there are two ways for this feature to serve as the web data extraction tools:
Gather data by accessing APIs

Use 3rd party services, (like Apify) or create your own web data extraction tool
Note that not all existing marketplaces allow to scrape data from their resources and the web.
What does getting online reviews from elsewhere mean for the entrepreneur?
The app for B2B, B2C businesses that can gather customer feedback data stands for the effortless tracking of all feedback responses a company receives elsewhere. It gets comfortable to manage the reputation in one place. If a negative review is spotted, the feature instantly notifies you and urges to take the immediate action to investigate and solve the problem.
What does collecting reviews mean for the online customer?
Customers receive better advice, more feedback and data on a product collected from various sources, where the specific item is listed.
You might be interested: How to Choose a Proper Technology for the Marketplace Development?
Here are represented the opportunities customer feedback collection tools can provide your marketplace project with:
Integration with the websites and social media where the company, project or item is listed and where people can leave feedback info (like commentaries) (e.g. Product Hunt, Angie's list, Facebook, LinkedIn, etc.)

The ability to track the sources of reviews and manage them in one place

Collected reviews storage

Push and email notifications every time a new review emerges

Dashboard that displays rates statistics
You should know though, it might be difficult to collect customer reviews data from the resources the structure of which changes quite frequently.
Development of the online reputation manager app
Apiko team assisted with the development of one online reputation management tool and web data extraction tool, primarily for B2B, B2C and local marketplace projects.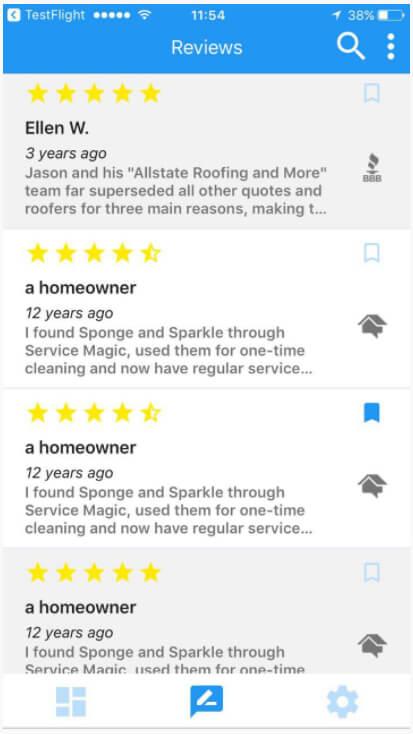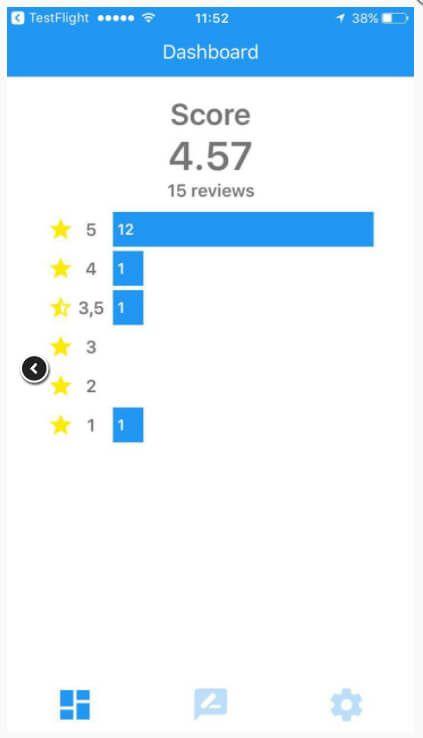 Tech stack we've used for the current reviews collecting app:
React + React Native

Redux

Node.js

Express

MongoDB

Mongoose

ES6
The choice upon the technology here matters too. With the help of tech solutions we've provided above, you can make the feature of collecting customers' feedback work in a real-time mode concordantly with the other functionality of your marketplace.
Learn how to initialize the use of customer feedback collection tools on code: Customer Feedback Collection Platform Development: Of API And Data Harvesting Tools
As we can see, collecting customer reviews from various sources can be important feature for B2B or B2C marketplace business development.
Wrapping up
Getting online reviews by extracting them from other sources (like websites or web apps) clearly proves itself as a useful marketplace feature for B2B or B2C business development. Online reputation management tools are helpful for the entrepreneur and vendor to monitor how their customers estimate the level of a service provided. It brings great assistance also for the online customer by allowing them to collect more reviews from different sources and make better decisions regarding the online purchase.
In case you're aware of other and better methods to gather customer feedback info or simply want this feature to be present in your marketplace project, we're always open for conversation.