How to Build a Brand Community Around Your B2B Marketplace Business. Tips, Based on Real-Life Examples
If you're the owner of a B2B platform, you might wonder how you can expand your clientele database even more in the most natural way. The answer is - create a B2B online community. In this piece, we'll learn together how to market a B2B marketplace by building the brand community, and why such phenomenon is essential in business.
Why are brand communities important?
But first, what should B2B marketplace owners know about their customers?
Before you start building a B2B online community, you need to conduct the target audience research and find out what kind of solution your customers require or might require to satisfy the specific need. For this, you will need to:
Learn about the type of industry your users (both manufacturers and suppliers) work in. Their job roles/positions

Get to know your customers' interests, industry influencers they can get you acquainted with

Identify the problem. What software/hardware/resources they need or might need to complete the specific task/everyday job.

Think about how your solution can be of help for such customers (both manufacturers and suppliers). Reflect on the approaches to make manufacturers and suppliers check out your product (building an online community is one of the to-try techniques on how to market a B2B marketplace)

What is the additional offer you can grant your target audience? (i.e., can they earn slightly a bit more when selling/listing their production on your platform? Or can they save somewhat a bit more when buying?)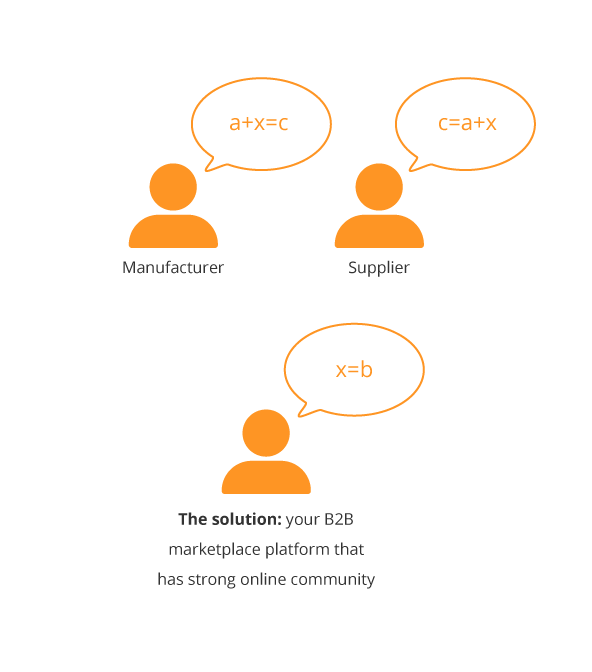 So, why should you wonder how to build a brand community around your product?
Consider a B2B online community as the platform, where people of single or similar industries can get in touch with each other, discuss or share their ideas and interests, solve industry/product-related tasks, share knowledge, find business partners, and ask for a piece of advice. By building brand community around your B2B marketplace, you create a sort of social media/forum board where users have a little bit more free space to 'look around' than they would get with a simple buy and sell platform.
2. Build online B2B community that generates revenue
Now let's get to the part, where we answer how to market a B2B marketplace with the help of B2B online community. Remember we've mentioned above that 'free space to 'look around'' for your users? It doesn't mean at all that you have to distantiate yourself from such communities. Monitor and help community members as much as you can. There're several techniques to craft successful brand community examples.
The more connections, the better
If a user has joined the community, obviously they've tried your platform and liked it already. Such customers might know and introduce you to the people who can be interested in getting the most out of your solution, or possible business partners in the future.
Craft how-to content to clarify things
Apart from providing your customers with the opportunity to communicate between each other, contribute personally to your B2B online community. Create useful tips, articles, FAQs landing, that can help people deal with the specific tasks in a better way.
Take a look at Adobe example. For each their product there exists a separate forum board/community where users can get help when working with any type of software by Adobe.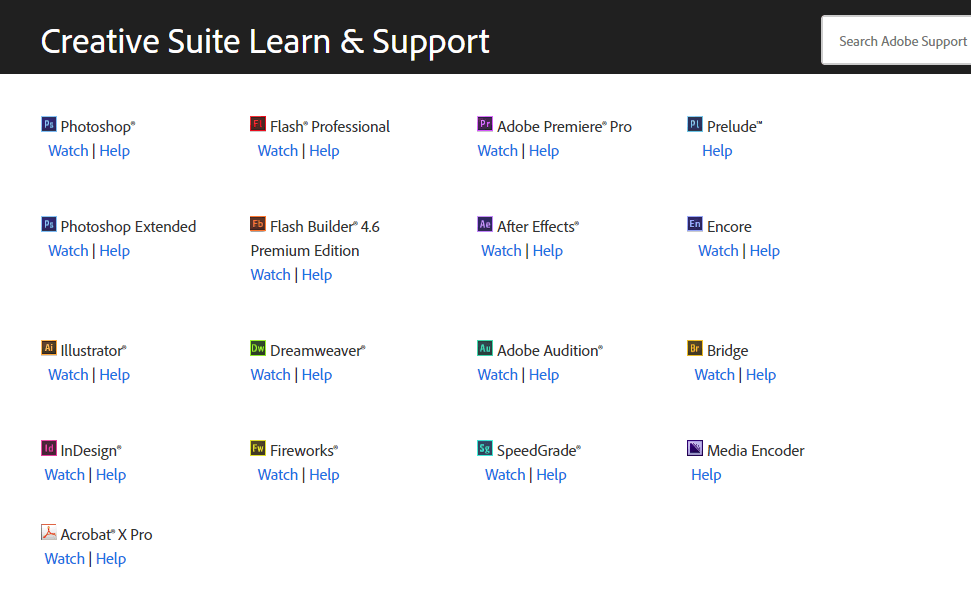 Additional value can be an answer to the 'how to build online B2B community that thrives' question
To boost your B2B marketplace platform sales rates, you can introduce your users to various loyalty programs as freebies downloading, special offers and seasonal sales, promo codes, giveaways, arrange auctions, tender programs.
Brand community examples to draw inspiration from
Many companies have found that building brand community is the great way to represent their solutions on markets, especially on the international ones. Here are some world-known brand community and B2B online community examples you can check out. In this part, you might figure out how to market a B2B marketplace of your own.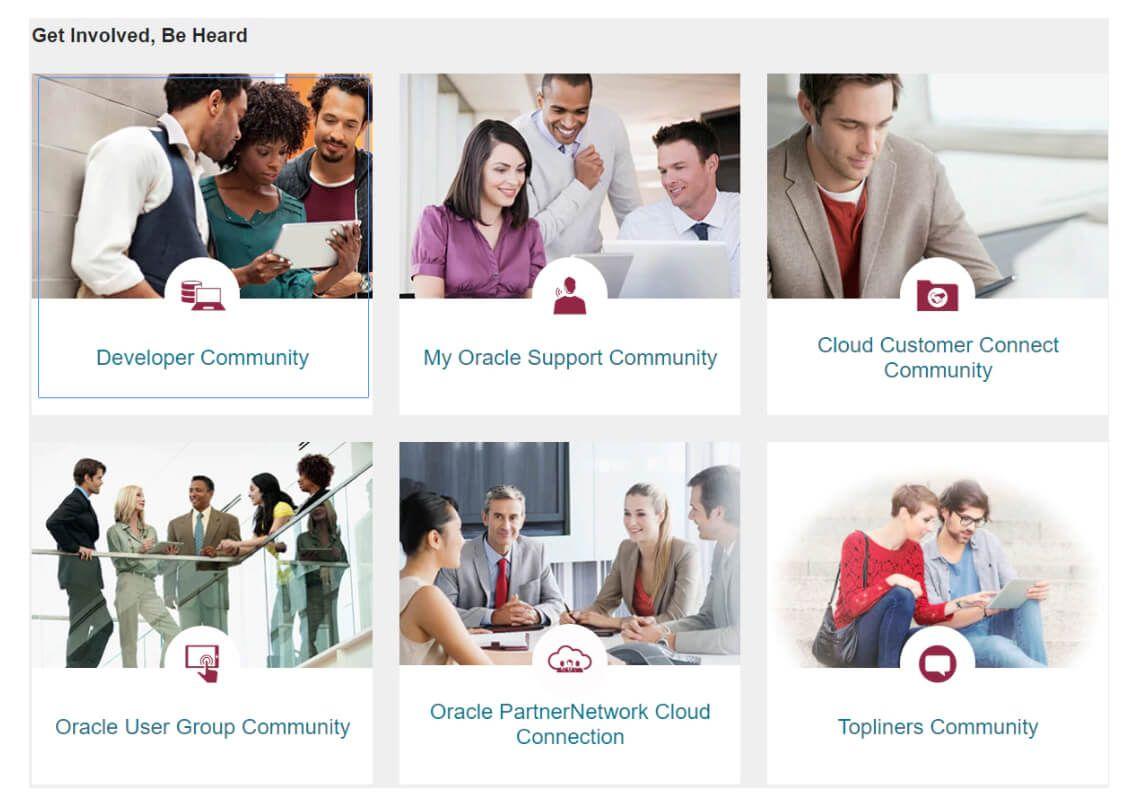 <p justify="align">
    Here you can choose the category depending on what you use Oracle for
    (either you're a developer or a customer), and see what people are
    talking about, or get the instant help regarding your question. The
    only thing you need is to sign up and start getting in touch with
    experts. This is how Oracle brings its users together.
</p>
<p justify="align">
    <a href="https://smallbusinessonlinecommunity.bankofamerica.com/" target="_blank" rel="nofollow">
        Bank of America's Small Business Community
    </a>
</p>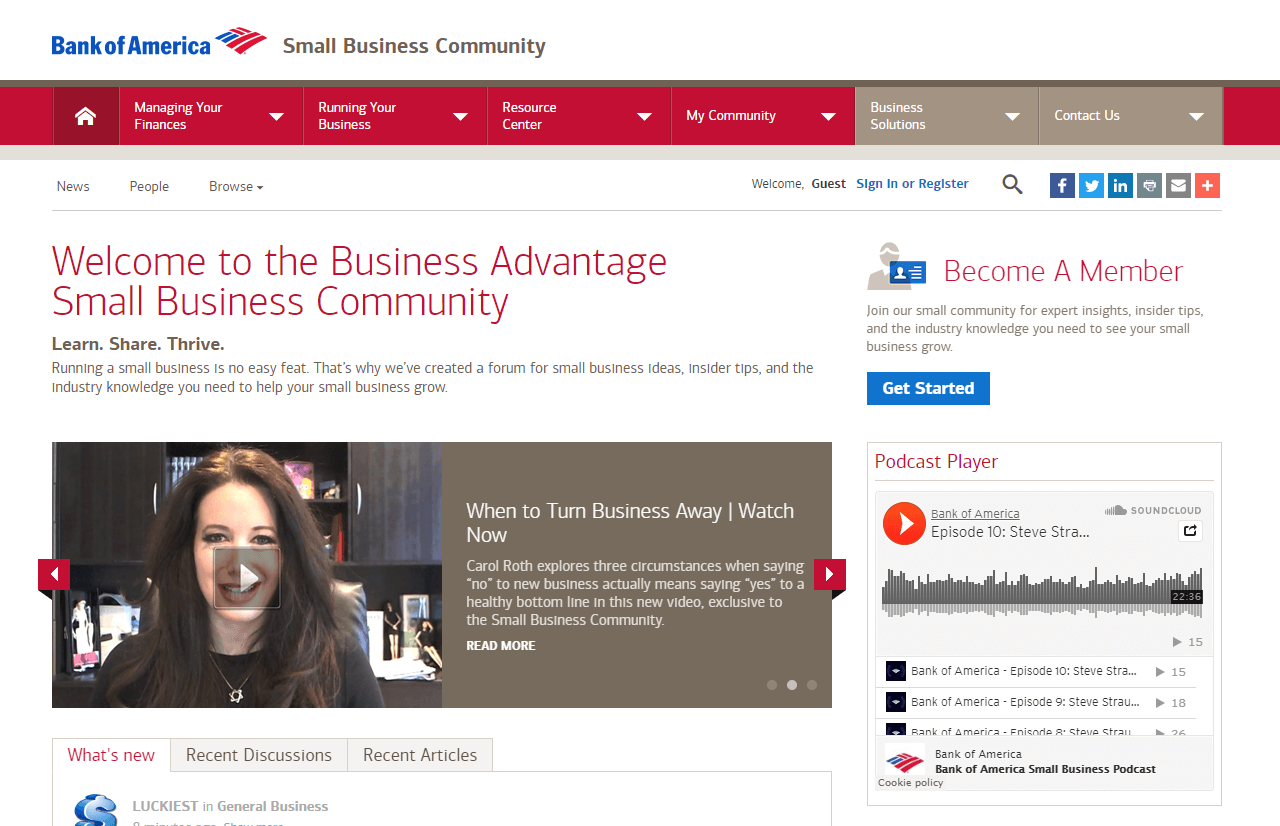 You can find here handy videos, articles along with useful tips from experts on how to 'pimp' your brand or B2B marketplace project. If you're on site already, don't forget to check Bank of America's podcast page on Soundcloud.
Quickbooks accounting system by Intuit provides a wide range of help on how to get more effective business management using this tool. Choose the topic, which you want to deal with or look through Intuit's additional resources, like webinars, tutorials, and resource center.
It's clearly a finding for business owners who want to learn more about finances and how to build online B2B community to get more global.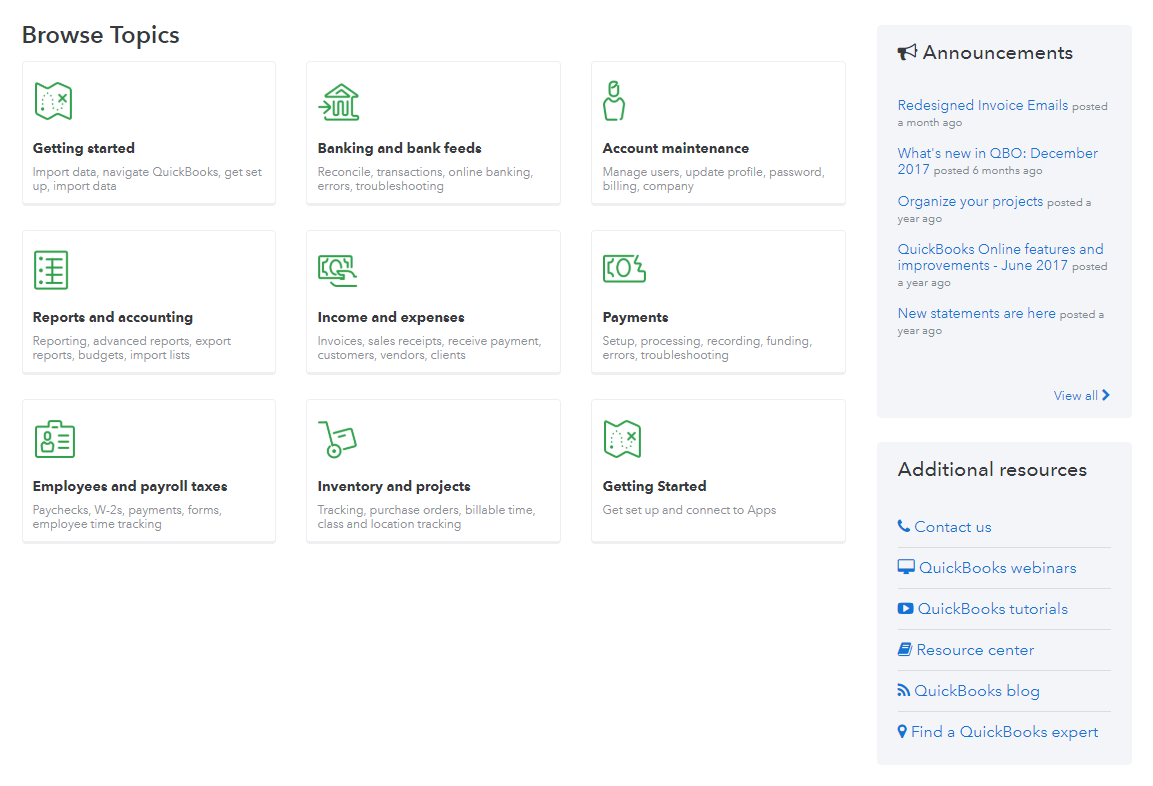 Since we've seen that so many known companies have their communities, it's easier to answer the 'why are brand communities important?' question.
Making a quick summary, we can define a few tips which can help you clarify how to build online B2B community:
Create categorized communities that depend on how your customers use your product

Make communities similar to forum boards, where people can get answers to their questions, contact experts, and discuss the product updates. Be an active participant of the community - try to answer the questions that are the most tensioned for your customers

Contribute to the community with useful content, like articles, tutorials, videos
At Apiko we've dealt with work order management app development , that has strong B2B online community for companies who are looking for cleaning/facilities service providers (take a look at the app screenshots below). The project's salt is that apart from being a regular app for work order management, it also functions like a tender platform. This feature can be listed among other brand community examples.
How does this tender model works?
Imagine that we have a cleaning company, called 'The Happy Sweep'. The organization would like to offer their cleaning services to companies-manufacturers, like Dell. 'The Happy Sweep' is looking for the platform to list in and get found by manufacturers. 'The Happy Sweep' representatives are aware that there a lot of competitors, who actually do the same thing and place their offers on tender platforms. The companies-producers look through the facility-oriented companies, their experience, assess services they offer, conditions, and make the final decision to hire this or that company. Thus, 'The Happy Sweep' representatives have to create the performant marketing strategy for their company to differ from others and become a recognized company.



Summary
When building a B2B marketplace you should always remember that there are two categories of your target customers. Each customer can have their specific tasks to solve. Thus to make your platform a widely-used one you should care and think about how users can get instant help and find the right solution. Building a brand community for your B2B marketplace might be the exact path you need to follow.