How to Choose an Outsourcing Company for Marketplace Development

Online marketplace development is not a small task. If you have decided to contact software development company in order to create a custom and scalable marketplace, you need to ensure that your product is in reliable hands.
To enter the market with a competitive product, you need to find a company that not only has strong technical expertise, but also deep knowledge about business logic of marketplace-type projects and understanding of all the ins and outs of the industry.
In this article, I have gathered the main criteria for choosing the right outsourcing company for your project. If you consider it seriously, you'll become one step closer to success.
Main criteria for choosing an outsourcing company for marketplace development
Technical expertise
Company's experience in marketplace development
When you сome to a company with the request to develop an online marketplace, the first thing you need is to ensure that it has got experience in this field.
Marketplace development, especially the one that provides products or services in a narrow niche, requires deep knowledge of the industry. It includes not only target audience and business model, but also functionality and integrations, that will make user experience smooth and intuitive.
Companies, that have already worked with projects of such type, can suggest the best features, technology stack, UX/UI, as well as show you the real-life examples or demos.
Be earnest about the technology you choose for your marketplace app. The company you opt for should have a deep expertise in technology they work with.
Don't choose a "Jack of all trades" company, that works with different technologies not related to each other. Choose a team that has a narrow specialization and experience.
Technology stack has a direct influence on the scalability of your project in the future and its performance, so take your time. Here are the main things you should focus on before choosing a technology:
What type of application you want to develop (web, mobile, cross-platform)
Timeline within which you plan to push your marketplace onto the market
What functionality/integrations you want to implement
Whether you plan to scale it in future
Read also: How to choose a proper technology for a marketplace development
Before signing a contract with a company, it is important to pay attention to source code copyright. The fact that you pay for the app development doesn't mean that you pay for its code.
Usually, companies that have low rates own a code of your project. In such a case, you become tied to the company, as you can't update or modify your app in future without the permission. It is essential to discuss the source code ownership policy to avoid critical problems in future.
Full-cycle development services
Сompany that provides full-cycle development services supports you throughout the whole process of development: from concept to its implementation and maintenance.
It usually covers such stages as concept development, design development, development stage, QA engineering, and maintenance. The benefits of such an approach speak for themselves:
Confidence in constant consulting and support
Concerted efforts and well-coordinated work throughout the whole development cycle
Deep understanding of your project's concept
Working with one team from the beginning of development to the project's release
Testing, QA, support, and maintenance services
Ensure that the company you choose provides testing and QA services throughout the entire development cycle. It is a great way to eliminate risks, decrease the number of bugs, iteratively test and improve the functionality and get a qualitative product as a result. QA & Testing should be conducted at each stage of software development lifecycle:
Business requirements gathering and validation
Design testing
Functionality and performance testing
Further maintenance
Number and experience of developers
Always ask about the number of developers in the team, their level of expertise and experience, as well as code standards and samples.
Learn about how the company organizes its team and what responsibilities of each member are. Pay special attention to the reports about the work done and frequency at which they are sent to the client. Ideally, reports should be sent at the end of each week or after a milestone completion.
UX/UI services, сonsulting on design
According to CBInsights, one of the most frequent reasons for startups failure is user-unfriendly product.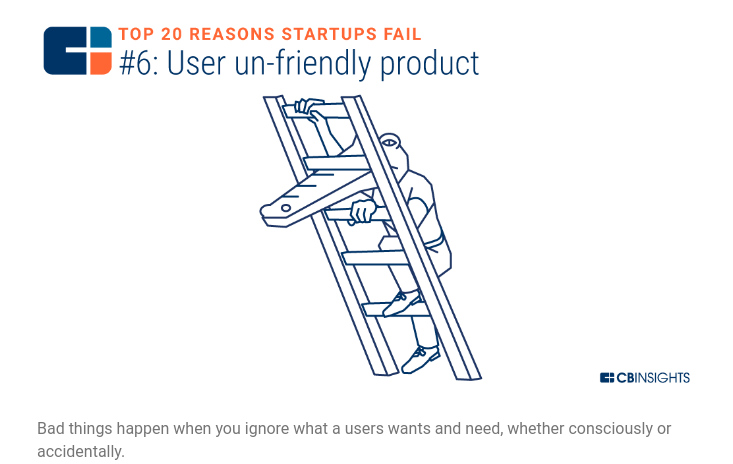 If you want to build strong relationships with your audience and validate your idea, look for companies that provide UX/UI design with detailed product vision and technical requirements.
At the end of this stage, you will receive mockups and wireframes, which you can show to your potential customers and investors. This is a great chance to test your product on users, see how they interact with it and find out gaps that interfere a smooth user experience.
Business expertise
The value proposition of the company and its advantages over competitors
The value proposition is that unique angle that makes a company attractive to the customers and gives them a reason to use its products or services.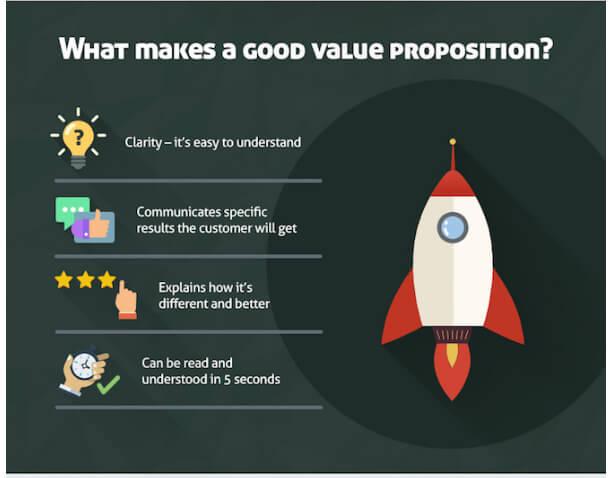 Before choosing a company for online marketplace development, ask what makes it different from the competitors and how it delivers value to the customers. A company should have a strict definition of its strong points and the way it solves customers' problems. By comparing different answers to this question, you will become one step closer to choosing the company that stands out among others.
Company's experience with startups and middle businesses
If you are a novice in the online marketplace industry and come to the software development company with a startup idea, ensure that the company was has worked with startups before. Such companies usually can gather your requirements, assume your future needs, advise you on the necessary functionality for MVP and best strategies to enter the market as fast as possible.
Take a look at company's portfolio of completed projects and their performance. It is important to choose a company that has a flexible approach and technologies that quickly adapt to any changes in the product.
The same is when you have already passed an MVP stage and want to scale and grow your product. Companies that have experience in working with middle businesses will help you to expand your product with new features and integrations so you'll be able to reach a wider audience.
The way company removes fears of not getting your marketplace released
Launching a new online marketplace requires a lot of time and efforts. The biggest "nightmare" of all entrepreneurs who are in the process of marketplace creation is not to launch a product. In most cases, it happens because of an unclear vision and strategy.
The worst enemy of any startup business is vagueness. That is when you don't know what direction to move in and change your requirements too often. This may lead to running out of money without actually having a product, that solves users' problems.
Recently, I have found the article on YCombinator written by Jim Brikman. In this piece, he gives his own vision of MVP, where MVP is not a product, but a process, that should be continuously improved.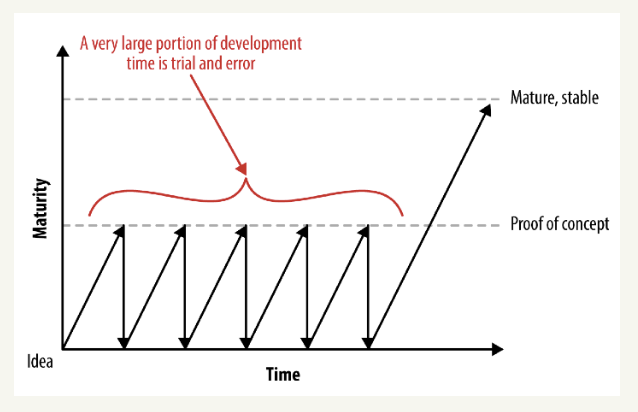 Сhoosing a company that builds customer's solution iteratively and provides testing at each stage of the development may eliminate your risks and fears.
How the company provides innovations to the product that is developed
Choose a company that can advise you the best marketplace functionality and provide you with insights about the trends in your industry. It is also essential to ensure that the company can support your product after the development stage and maintain its modernity.
Business consulting services
If you haven't already tested the idea of your marketplace, it is better to contact a company that provides not only development services but business consulting as well. One of such services is called Research and Development.
R&D includes research of the market, target audience needs, your product's potential, scalability, and business opportunities. Usually, R&D is divided into basic and applied.
Applied research is used when you want to breathe life into your current product. The task of the company is to evaluate your product, analyze its performance, conduct engineering analysis and provide you with the product scaling strategies.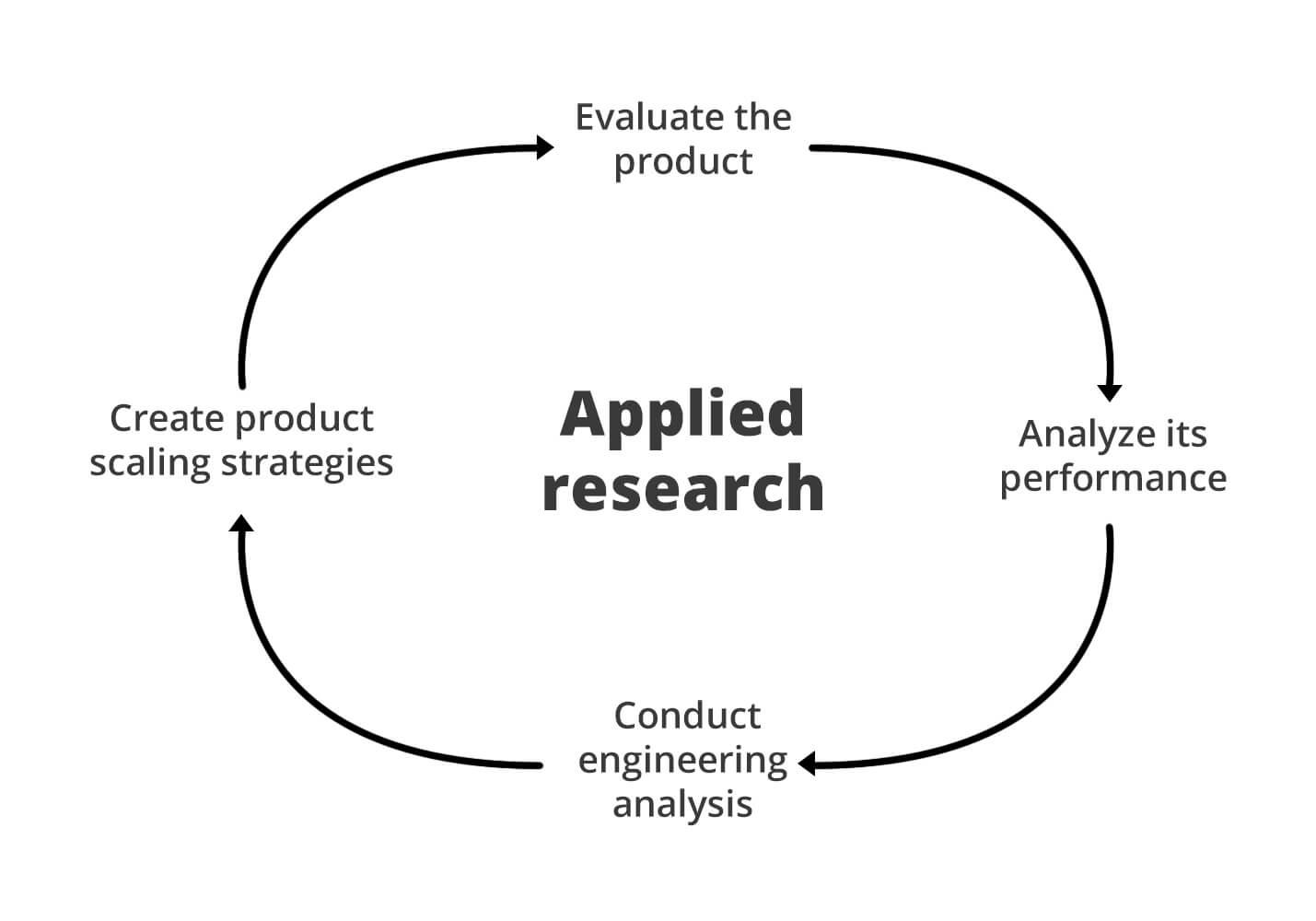 Basic research is used when you want to create a new product and need its business and technology analysis. It begins before product development and includes market analysis, identifying customer pain points, requirements specification, user stories, prototypes, and suggestions on the functionality and technology stack that will make your product scalable in future.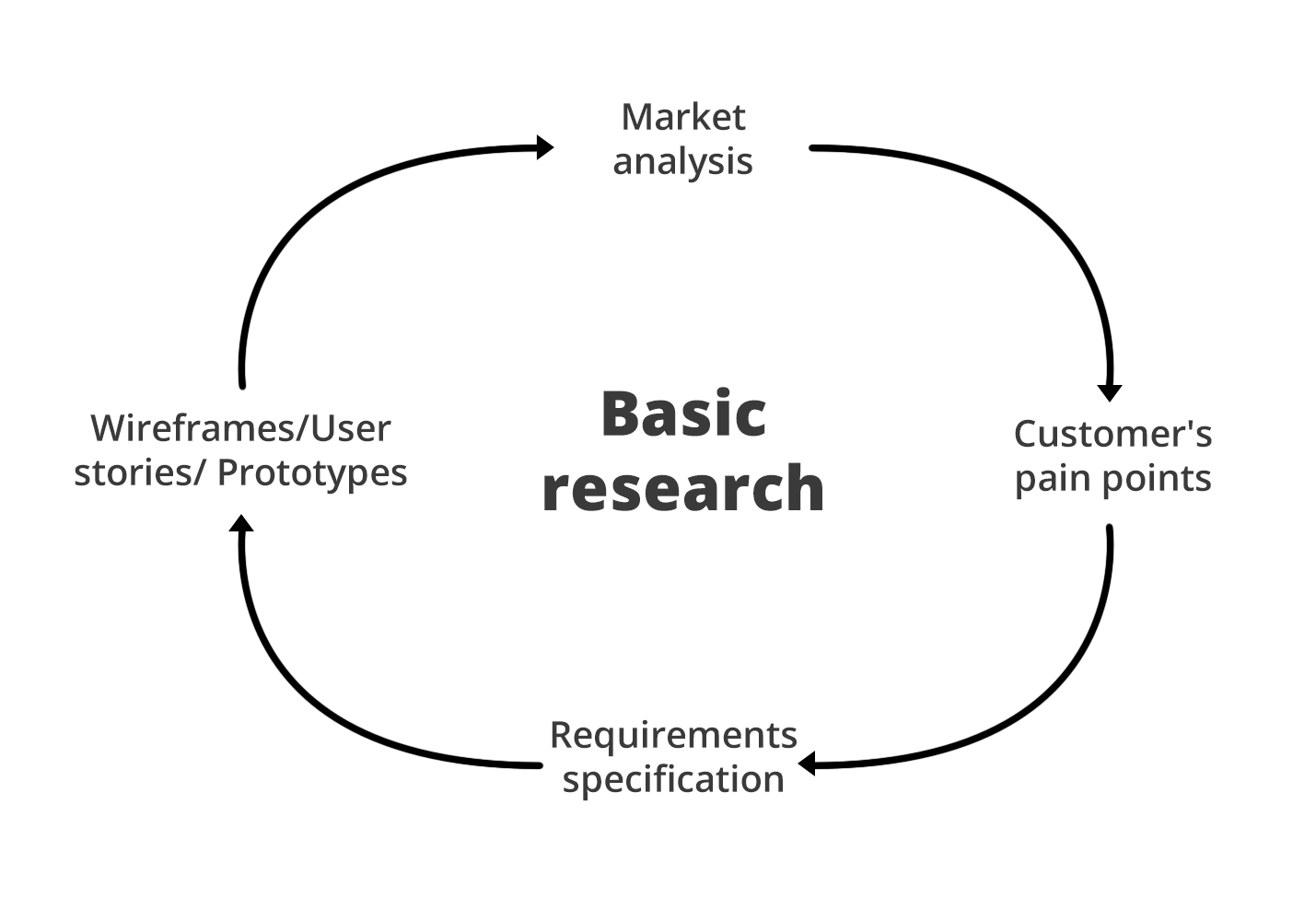 Approach for managing product development
The approach a company uses influences an effective allocation of time and resources. If you are a startup, it is better to choose a company that uses agile methodology. This method ensures that the company is capable of launching your product to market with a minimum of necessary features and adapting it to changes.
Communication with the client
Don't hesitate to ask about the process of communication with the clients in the company. Find out how often a company is available for Skype calls, who is responsible for communication in the team, and how they deal with different unforeseen situations.
Rules and standards of the company
If you want to dig deeper and learn more about the company's culture, ask about its rules and standards. In such a way, you will learn more about the "internal" life of the company, the way it treats customers and employees.
Take your time, consider different companies, and compare their performance. Without a doubt, your product's success depends on the team that stands by your side. Do your best to find the one that meets all your requirements.