Sign In with Apple: Optimize Your App with New Functionality

Step in the new season with new powers - since April 1, 2020 Sign In with Apple will be a must-have feature for all the apps, that provide authorization via social media. This update can affect both users and business owners positively or negatively. In what way? Let's analyze together.
Is there anything more annoying than registration forms? Oh, if only tiredness and frustration caused by having to remember a large number of passwords for electronically-controlled activities. Apple decided to blow all these troubles away by one update:  Authorization through Apple ID. 
All you need to sign in to an app or website is an Apple ID that uses two-factor authentication, and also you have to be signed in to iCloud with this Apple ID on your device. Instead of connecting a social media account, or filling out forms and choosing another new password to remember, register via clicking on Sign in with Apple button, review your personal info and log in quickly and securely with Face ID, Touch ID, or your device passcode.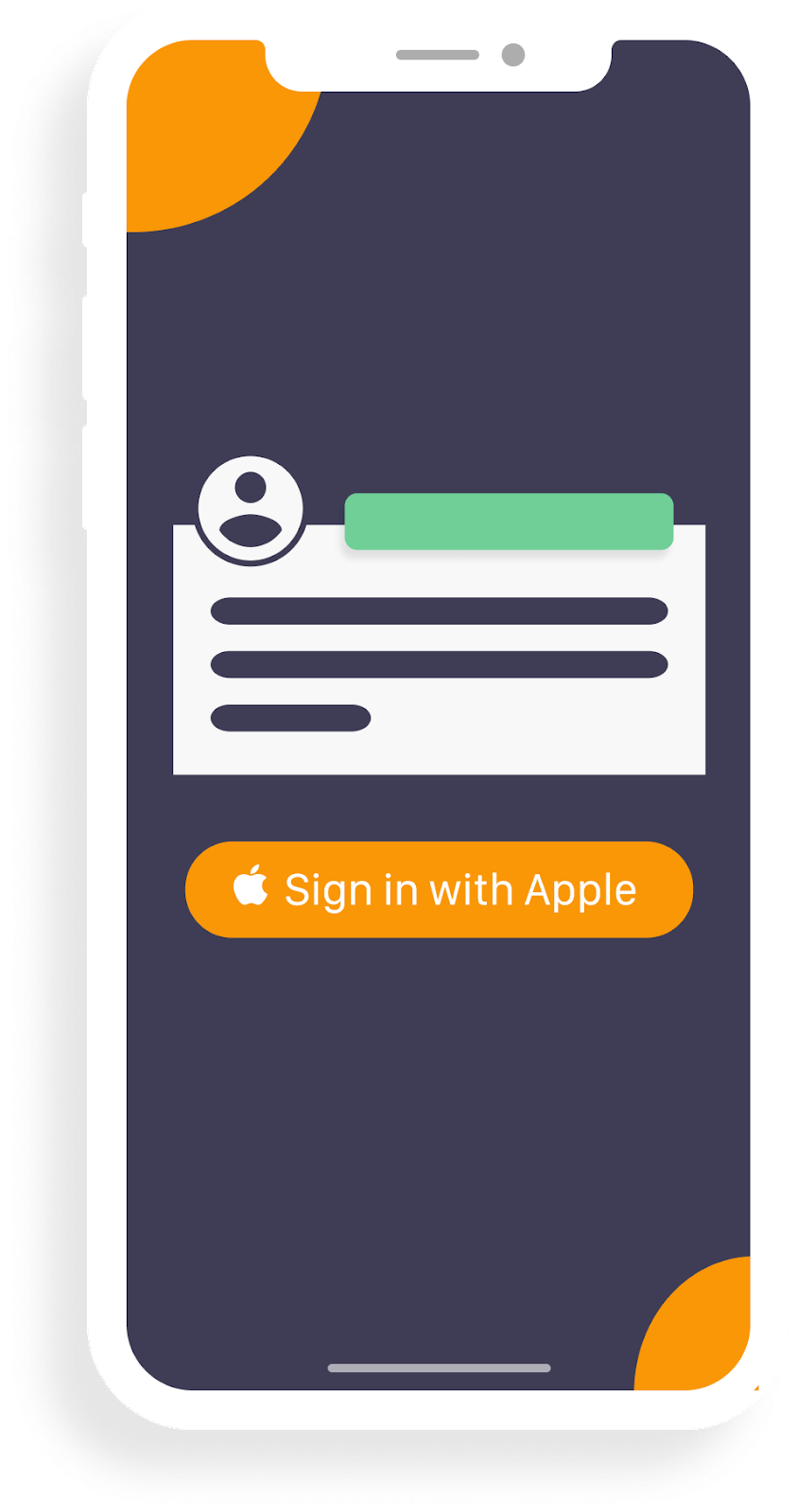 By the way, this feature has been initially designed to respect your privacy, keep you in control of your data and avoid receiving unwanted follow-ups or notifications. 
You can use Hide My Email function to create and share a unique, random email address that forwards to your personal email. Thus, you can receive useful messages from the app without sharing your personal email address. Only the registered app or site developer can communicate with you using this email, and you can turn it off at any time.

Explore Apple's documentation for more info.
As an experienced entrepreneur, you tightly keep in mind one implicit axiom - know your customers from head to toe or you'll lose them. And that's where Social Media Registration caters to your needs best. You receive a direct link to the user's personal profile, that works for you as a "point of penetration". 
If you're standing on the verge of launching a new application that covers social media authorization, bear in mind that Sign In with Apple will be a must-keep feature. It works the same for released apps, so if you're looking for software development partners to get that done - contact us and we'll strive to exceed your highest expectations.