How to Create a Niche Job Board: Main Features and Revenue Channels

The variety of job search websites in the market astonishes: you can find almost everything starting from general job search engines to on-demand and gig economy job sites. However, there is always a demand for specific platforms, that focus on one niche.
In this article, you will learn about the examples of niche job boards, their essential features, and revenue models.
Specifics of niche job boards and their difference from basic job search websites
The difference of niche job boards from the general ones is that the first focus on a specific industry or location. As the market for general job search websites is conquered by such big players as Сareer Builder, Indeed, Glassdoor, and Linkedin, there are a lot of opportunities in narrow focus specialized job search platforms. The benefits of these platforms for both employers and applicants speak for themselves:
Opportunity to get brand awareness for your company
Access to the community of people who work in one industry, share their experience and build networking relationships
A chance to find resumes and listings that are not shown on other job search websites
Possibility to get your job listing in front of more potential candidates, as the competition is usually smaller than on general job search websites
Niche job boards attract vetted, qualified, and experienced in a certain niche specialists
Opportunity to find candidates in different high-demand technical industries or such narrowly focused spheres as logistics, government or finance
In the article "Niche Job Boards Muscle Into Recruiting Marketplace", Susan Vitale - chief marketing officer at recruitment software says: "Niche job boards are particularly useful for cutting through the clutter and finding talent for hard-to-fill roles, specialized positions, specific industries—or to tap into unique candidate audiences, such as military veterans.
These words are completely true, as niche job boards are not about the number, but about the quality and relevance of candidates.
Let's reviews some of the examples of niche job search websites and features that make them stand out.
Examples of niche job boards for your inspiration
Fashion industry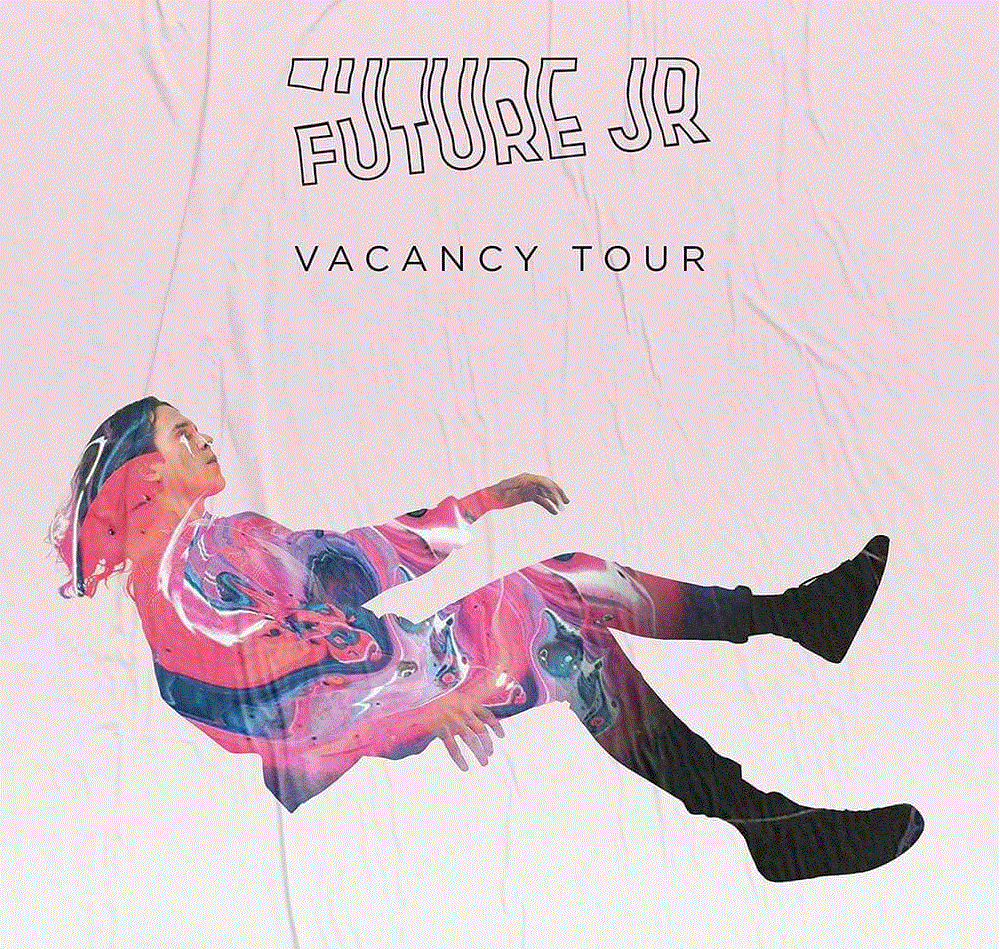 Sweet P Social is a platform that connects brands with content creators. Their main goal is to become a community, where brands can cooperate with freelancers and find those who best match their brand. Here are two main features, that make this platform different from other similar solutions.
Opportunity to target your job listing to a specific audience
Sweet P Social gives brands a chance to create a custom target audience portrait and fill in their requirements for a perfect content creator. There are two ways you can post a job on this platform: post the job and leave it open for people who find it interesting or post it directly to your desired content creator. In the modern business world, UGC creators have emerged as key players in driving brand growth and engagement. One common question on everyone's mind is: "What is a UGC creator"?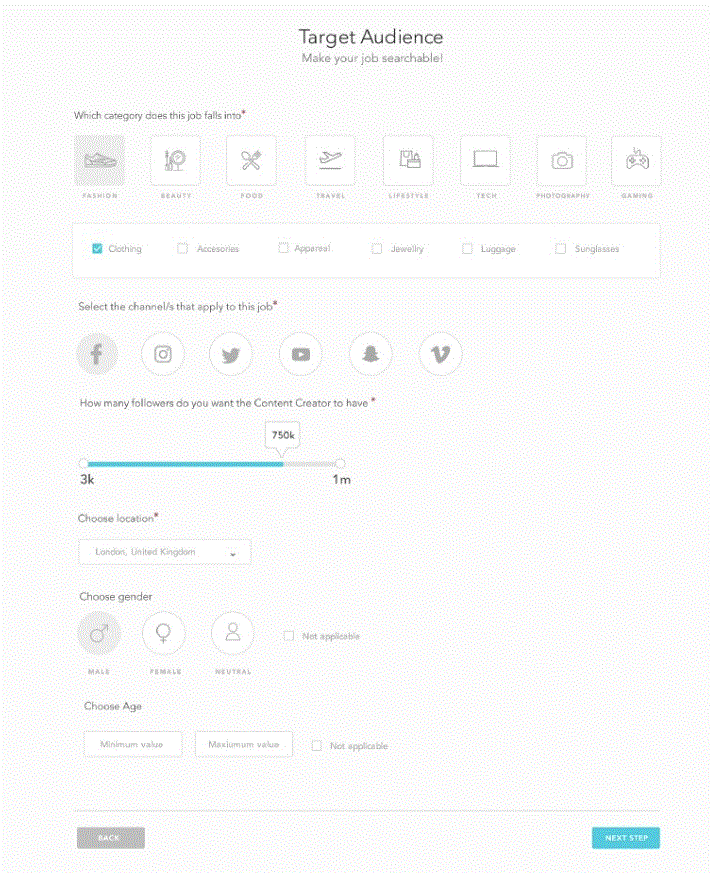 An in-build content management system
Content management system allows content creators to plan their feed, write captions, and choose hashtags.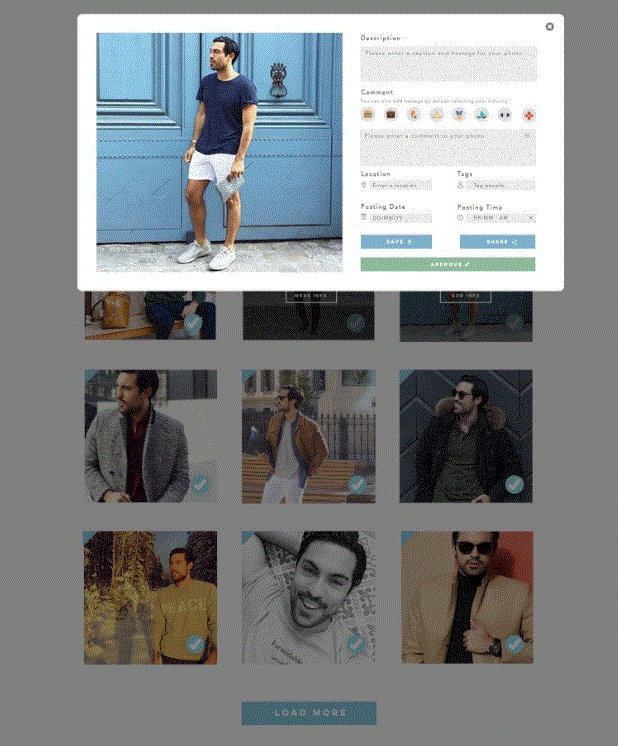 Source - https://medium.com/@dooneroisin/have-you-heard-about-sweet-p-social-39ce729a8d6d

Stylecareers is a fashion job listing site that offers jobs in such categories as beauty, home fashion, retail, accessories, etc. Here are some of the useful features they offer:
- Fashion specific recruitment events
The community is a number one criterium for a successful platform. Stylecareers unites savvy fashion lovers around the world by hosting different fashion recruitment events.
- Company spotlight campaign
With the help of a spotlight campaign, employers can promote their company on the front page. It is a nice way to promote your company to fashion industry community.
- Starbucks gift cards to new customers
The tasty surprise for new customers of Stylecareers is Starbucks gift card with a discount for coffee. A great way to say thanks to people who use their platform.
Healthcare industry

Healthcarejobsite is integrated with retargeting tools. They let you promote your job to the network of career online destinations, and create targeted campaigns to those who have already expressed an interest in your job or look alike audiences that resemble them.
- Candidate search
Candidate search option gives you an access to the database of potential candidates for your job position. You can either choose a subscription plan or resume search API with the help of which you can import resumes into your database.
Legal industry

Lawjobs is a recruiting website for legal professionals that connects employers with top quality candidates.
- Applicant tracking system
Applicant tracking systems automatically collect and organize information about applicants, so employers don't have to spend time on sorting and organizing applications.
Basic features of niche job search app
Here are other ideas of basic features you can enrich your platform with.
- Advanced search
Let your users easily find relevant job postings by including a search with various filters. Here are some of them:
Particular keyword
Location
Position type
Posting date
Salary range
Company size
Integration with messaging software will enable employers to quickly schedule meetings with potential candidates.
Integrate a calendar for scheduling interviews with applicants. After the time is set, both parties may receive a notification (in-app, email, or SMS) with a reminder about the upcoming event.
Your platform should be a source of qualified and talented candidates that passionately work for a certain industry. If you carefully verify and vet your applicants, your job search app will attract more employers eager to get access to your database.
For example, Hunters - a job board for real estate salespeople pre-qualify their candidates. All applicants complete a test, which assesses their potential to sell. After this test, all important information about the candidate such as education level, preferred salary, experience, etc.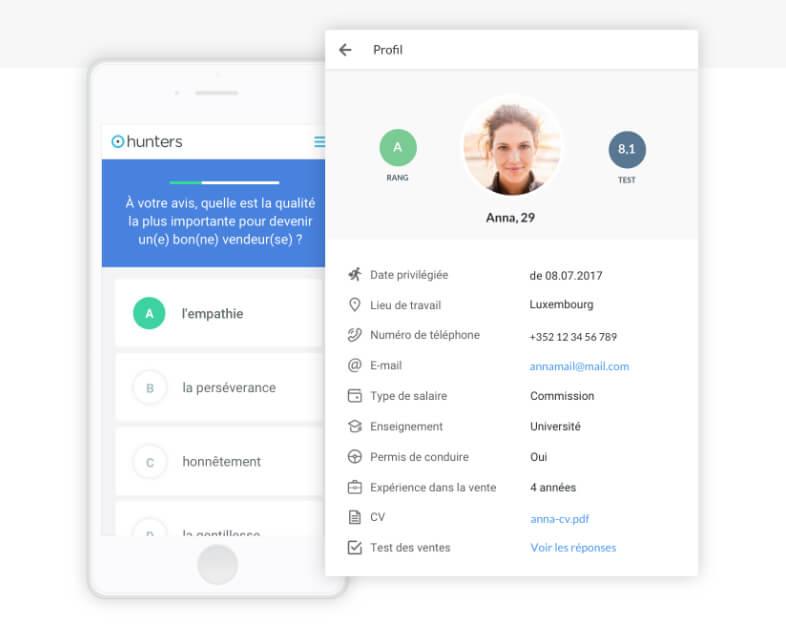 Another example is Lexoo - a job board marketplace for legal services. Before getting lawyers on board, they personally interview every lawyer and check their expertise.
- Matching algorithms
Matching algorithms usually compare applicant data with employer's job posting and filter them to show employers only relevant results.
For example, MoBerries - a large network that connects talents to companies has a very interesting approach to the matching process.
Their semantic matching algorithm is focused on benchmarked feedback provided by their hiring managers and feedback of their candidates about the position they are looking for.
This algorithm analyzes the profiles of the candidates and correlates them with the job descriptions. Candidates receive notifications about the match and can accept or decline it. In case of a mutual match, the company contacts a candidate and schedules an interview.
A dashboard for employers is a strong tool that gives full control over the hiring process. Here are some ideas on information employers can track and manage:
Number of open, paused and closed jobs
Number of new, reviewed, rejected, hired, and interviewed candidates
Job posting status
Job posting performance (clicks, applications, views)
With the help of reporting and analytics feature, employers can track the job postings, their number of views, appliсations, and conversions.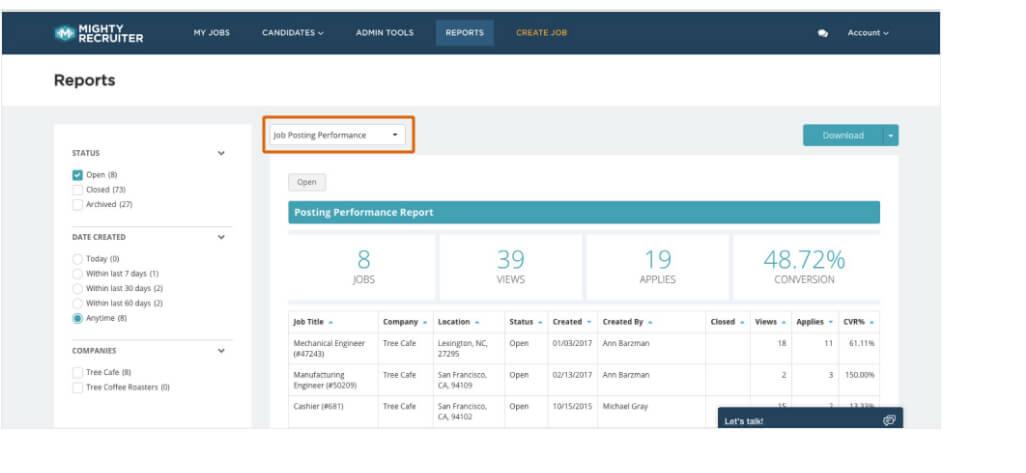 Source: MightyRecruiter
Salary calculator enables applicants to find out the average salary for their job title in the marketplace and compare it to salaries in other locations.
Usually, a candidate has to enter their job title, experience, and location. Let's see the example from the job board CareersInConstruction.
Here is what you get when you enter the job position Engineer in the London city.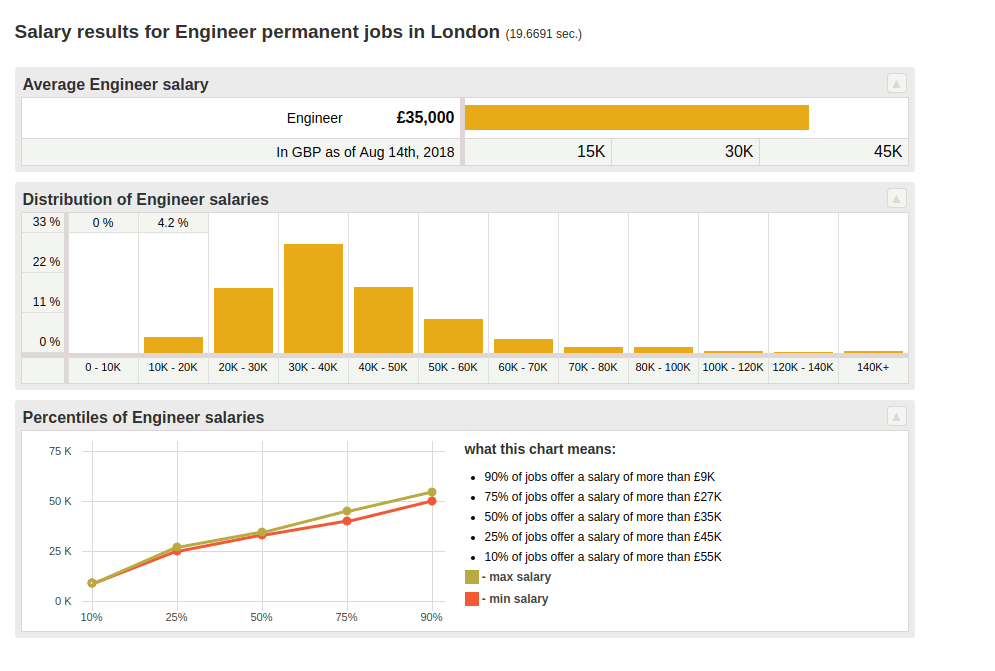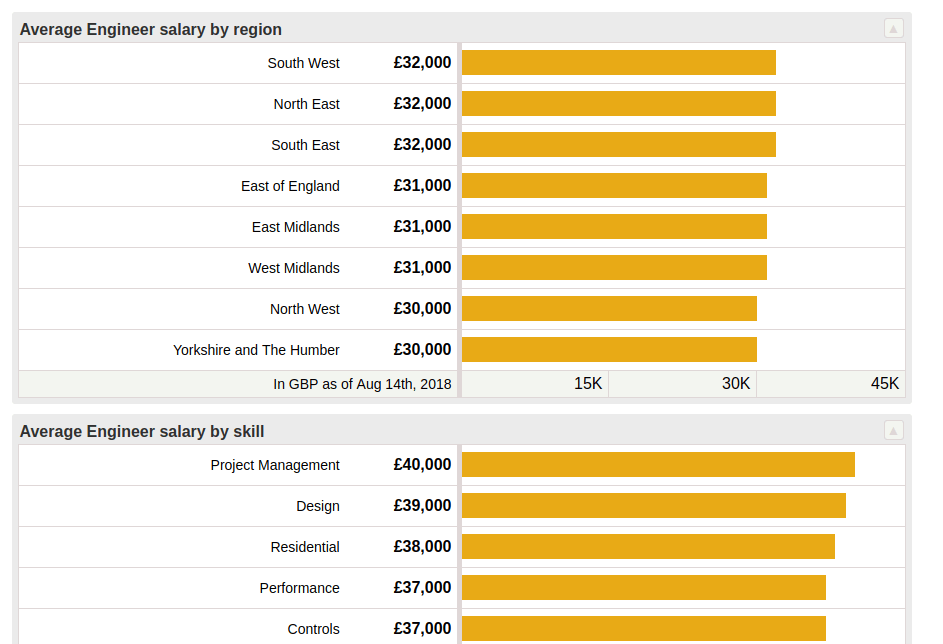 Another example is Coroflot that collects and reports salary information from thousands of designers around the world.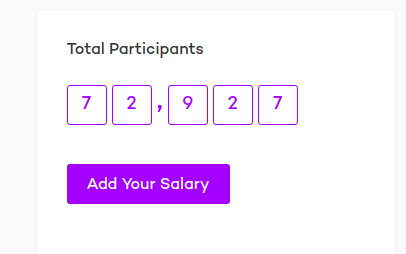 With the help of their salary tool, you can anonymously enter your salary by filling in this form. After this, you will get access to all the detailed information about the salaries in the design industry.
Such feature as free resume builder may become a pleasant bonus for your users. It may contain industry-specific templates, designs, useful tips, and examples.In addition, you can add a feature called "resume critique". For instance, CareerVitals - a job board for healthcare industry that offers a free expert resume review for everyone in the community.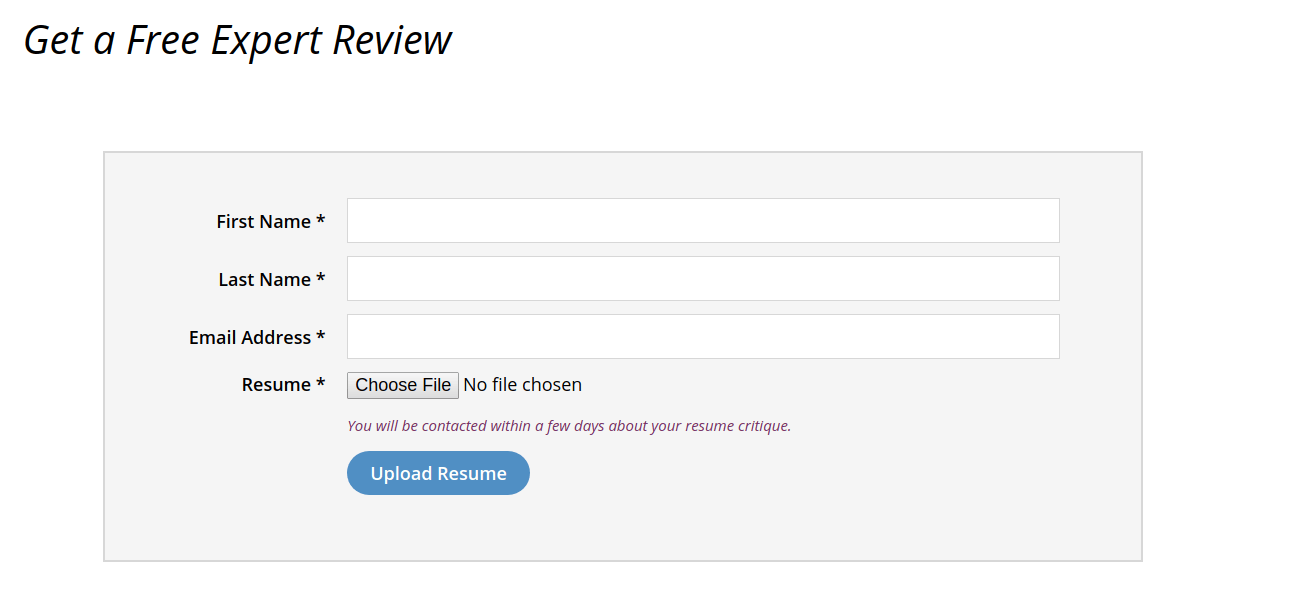 Revenue channels for a niche job board
Interested in how do job boards make money? Let's review some of the most widespread methods.
- Offer featured employer profiles
One of the ways to monetize a platform is to take a fee from the employers and companies who want to be promoted on the front page of your platform.
- Offer packages with different additional features
You can offer your users monthly or annual packages with different features users have to pay for. For example, Workpop has 3 available packages: essential, growth, and professional with an opportunity to try them for free.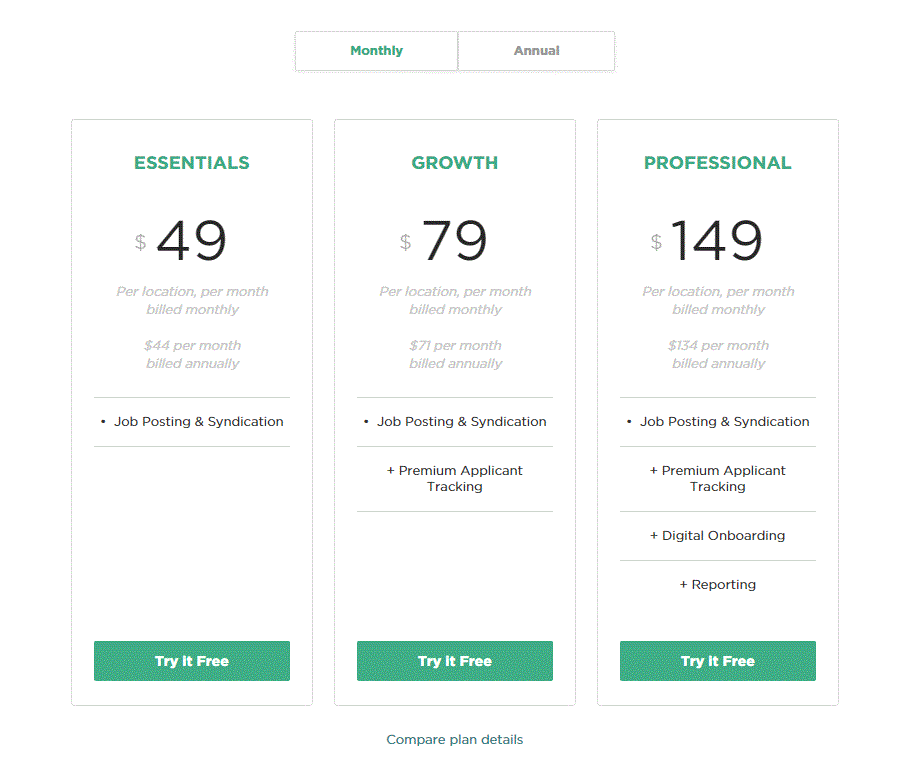 Another option is to offer your customers to use your platform for free and pay only in case they hire a professional via your app. That's the way Sompani, referral marketplace for job candidates, makes money. Employers only pay a hiring price if they complete a hire. Hiring prices are determined by a candidate's referrer.
The most important thing in creating job boards is to build a strong community of people who share the same vision. Niche job search websites are just a thing because they unite a variety of professionals and employers who work in one industry. Your goal is to provide them with all necessary tools that will facilitate the process of hiring and applying for a job.