10 Weird Apps You Won't Believe You Can Download

From Uber to Gmail and Skyscanner, there are plenty of apps that are very useful and make life a lot easier. There are also addictive games like Candy Crush and PUBG when you're looking to kill some time. 
Then there are a bunch of weird android apps that make you wonder "why?". Why would anyone create these apps, and why would people use them? But the thing is, there are many folks out there that enjoy these creepy android apps.
This article covers a few wacky apps like these to see what they have to offer and how to use them. But before we do that, we need to understand why these strange apps even exist and what people get of using them. 
Why Do These Weird Apps Even Exist?
Life is not just about being straight-faced and serious all the time. Sometimes a little crazy is necessary to keep us sane! So in this vein, these crazy apps are developed so people can have some fun alone or with their friends and create memories to laugh at for years to come. Most of these odd apps are free to download, making them even more appealing. 
Here are 10 Weird Apps to Download If You're Bored:
1) Nothing
What does it do?
The developer of this app is a minimalist, so he applied the same ideology to digital life where you need to have some clutter-free time with your phone. Therefore, the "Nothing" app actually does… well, nothing. That alone earns it a spot among at the top of the list when you search, "weirdest apps 2019!" 
Once you open it, it will show a blank screen on your phone that will keep all the notifications away so you can de-clutter your mind. However, there's a secret code that you can enter to make it do something. 
How to use it?
If you don't just want to stare a blank screen and need something else to distract you from your online life, especially social media, then you need to enter a Konami code on this app

"[Swiping] Up, up, down, down, left, right, left, right. Then click 'B' and 'A' then 'Start'" 

Once done, it will lead you to a random 10-hour long video so you can switch your mind off, watch it, and relax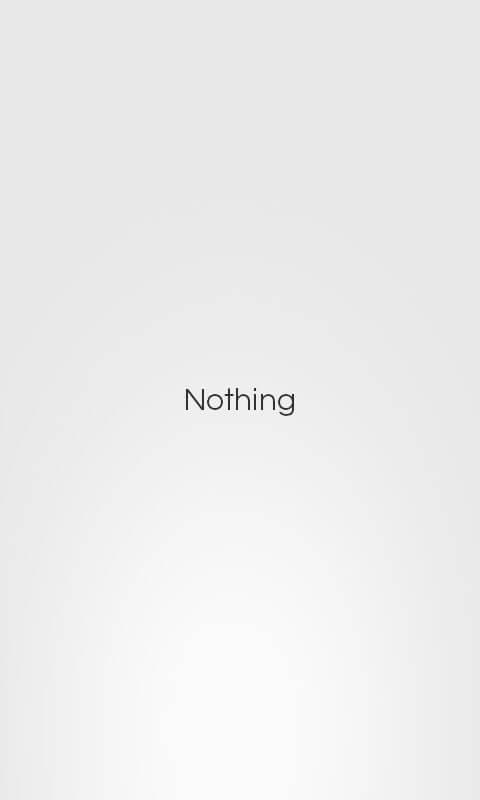 Platforms: Google Play & Apple App Store
2) S.M.T.H.
What does it do?
Surprisingly, the acronym translates to "Send Me to Heaven." Who would've thought, right? It's essentially a sports game where the player throws the phone as high as they can. 
The higher it goes, the more points they get. You can compete in different leaderboards such as World Top 10, Week Top 10, Daily Top 10, Local Top 10, and Facebook Friends.  
How to use it?
Strange apps will always have weird rules, and in the case of this one, you cannot rotate the phone in the air, or the results won't be correct. 

Furthermore, make sure to start by gently throwing the phone to a height of 20cm, and when you get better at it, gradually increase the height. 

Lastly, it asks you to make sure to have enough space around before you go about launching your phone in the sky.
3) Funny Dumb Questions & Beyond
What does it do?
One of the most searched terms on Google is the "funniest games on app store," which is a good indicator that people lack some crazy, fun apps in their lives. This next app on the list is created just for this purpose.
It contains a collection of the weird, stupid, cute, silly, funny, and dumb questions. Ask these questions to your friends via email or messaging and share a laugh or two together. 
How to use it?
Browse through the questions and save the ones you like

Share the saved ones with your friends via email or SMS

You can also post them directly on Facebook
Platforms: Apple App Store
4) $1000000
What does it do?
It's one of the new crazy apps for iPhone that doesn't do anything except letting you count a million dollars. If you want to feel the rush that rich people get when they count their money, then give it a try. 
You can also play hip hop songs in the background and count the money as rappers do in their songs to see what it feels like to be a famous rapper. It's one of the most bizarre apps.
How to use it?
Open the app and start counting the money

You will be given bills of $50 or $100 

Count them until $1000000, and that's it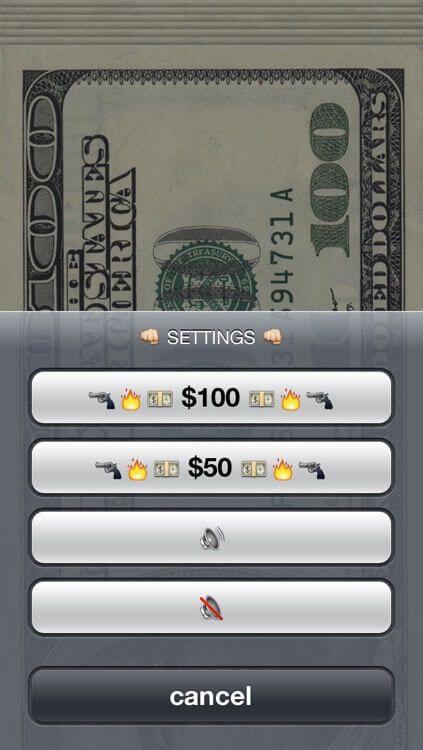 Platforms: Apple App Store
5) I am Bread
What does it do?
Most of the crazy apps out there have very funny names, but this one triumphs all. This is a game where you are the bread, and you need to complete the eight levels of the game to become toast! 
You will go through the kitchen and then venture outside in the garden and other parts of the home to complete the game.
Though it is one of the more typical adventure games out there, the fact you are playing as a bread earns it a spot in the list of funny mobile apps.
How to use it?
The app is created for iOS from the ground up, so you won't have issues using its controls

You just need to carefully make your way towards the end of the level and avoid all obstacles

Once you clear all eight levels, you are done
Platforms: Apple App Store
6) Fake Chat Conversation
What does it do?
One of the most insane awesome downloads is unequivocally the Fake Chat Conversion app. You can create a fake profile and have fake conversations that will seem realistic because seeing is believing! 
It lets you make fake voice messages, calls, and also supports emoji. The app serves two purposes: the first is that it lets you mess with your friends' heads. 
Second, if you are at a get-together and you want to avoid talking to someone, you can have a fake chat and appear as if you are busy. 
How to use it?
Just create a fake profile and edit every detail to make it realistic

Now start a conversation with the fake profile

Once done, take a screenshot and send to your friends
Platforms: Google Play
7) Is It Dark Outside?
What does it do?
Is It Dark Outside? is one of the most unusual apps that help people be lazier. Maybe you have been holed up playing video games for a few days and don't know whether it's night or day! If that's the case, then you can just ask this app, and it will tell you if the sun is still there or not.
One thing these bizarre apps do is make people more dependent on technology; however, trying it out for fun won't do any harm. It connects with the weather forecasting of your area through the location of your phone and then tells you when the sun sets or rises.
Whether you want to get some sunlight or wait until it's dark, this app can help you with that.
How to use it?
Go to the app store, download and install the app

Open it, and it will ask you to allow location tracking

Once you turn it on, you will be good to go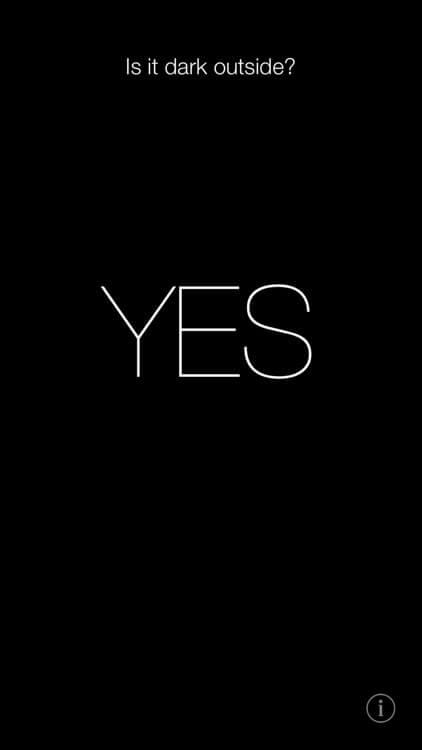 Platforms: Apple App Store
8) Game for Cats
What does it do?
Next up in the list of quirky apps is the Game for Cats, which is created for your feline friends and not for you. The game has different sub-games like mouse chase, pointer chase, and butterfly chase.
The selected sub-game will entertain your cat(s) by moving the object, be it a laser pointer or a mouse, in random directions. Now your cat has to catch it.
What makes it so good and entertaining is the unpredictable movements of the objects that will keep your cats engaged for hours. It will allow you to get things done in peace. 
How to use it?
The game is simple, just download it and select the sub-game you like (some sub-games need purchasing)

Once the game is on, put it near your cat and let her play with it

If you want to pause the game, hold down a paw and shake the device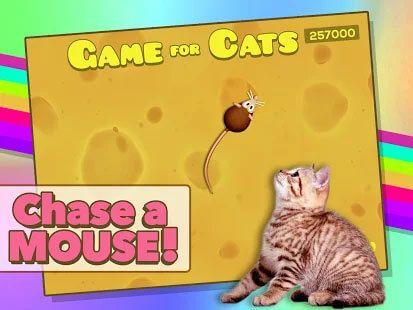 9) Viggle
What does it do?
Maybe not weird but definitely among the uncommon apps that actually shock you, why? Because you get rewards just for entertaining yourself! You can watch shows and movies on networks such as Amazon, Netflix, and Hulu to get Perk Points.
You can then exchange those points for rewards in real life. The developer behind Viggle is Perk, which is a mobile reward platform. They claim to have more rewards, apps, and giveaways than anyone else. The platform is free to join, and you can even get valuable gifts, such as laptops, headphones, and tablets.
You can watch your favorite shows through it, earn Perk Points, and then redeem them for actual rewards like Walmart, PayPal, and Amazon gift cards. You can also use the points to donate to 1,000+ charities, including the American Cancer Society, Autism Speaks, and more. 
How to use it?
Check into any program you want to watch by tapping on the app

Once you get in, you will start earning Perk Points

You can then redeem the points for gifts or even cash

You can also set reminders for a show, so you don't miss it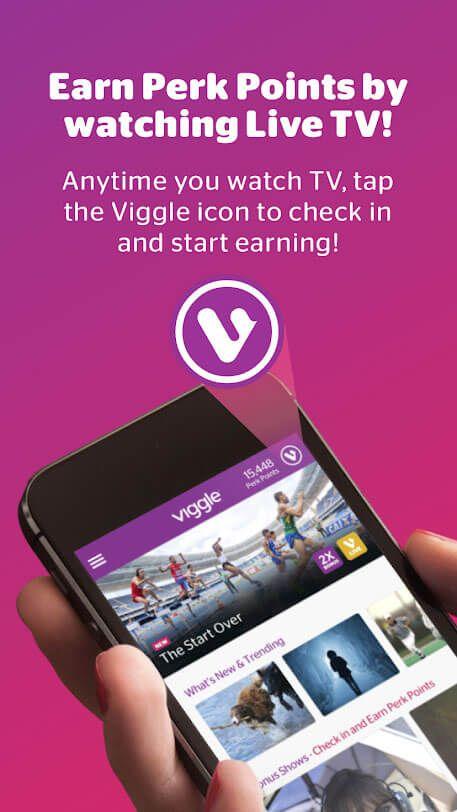 Platforms: Google Play
10) Mobee
What does it do?
Just like the above-mentioned "Viggle" app, Mobee is also a rewards-based app, but instead of TV shows, it rewards you for shopping and dining. 
You can go to your favorite restaurants and malls, eat and shop like you normally do, and then earn rewards by providing feedback about the shops you visited.
How to use it?
Just open the Mobee app and select the business on the map it shows you

There will be thousands of what they call "missions" across the map of the US with a variety of restaurants and retailers

Just start a mission, answer simple questions while you eat or shop, and earn points for your effort. As you make progress, you will level-up and unlock several achievements

Once you have enough points, you can redeem them for different gifts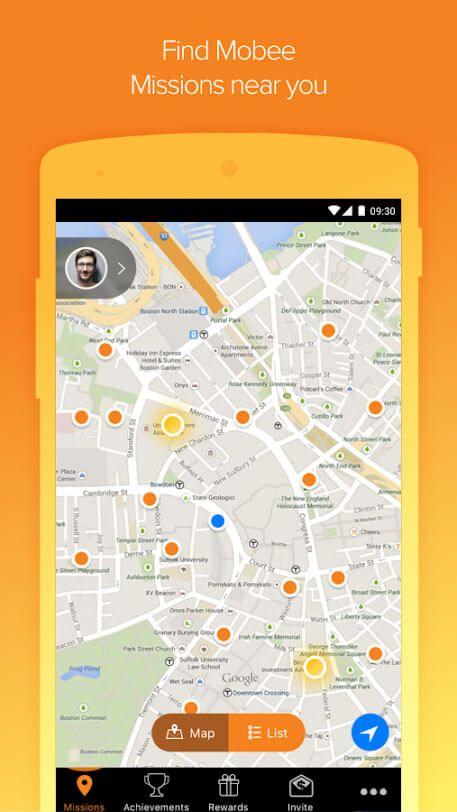 Platforms: Google Play & Apple App Store
Over to You
There's no harm in trying out some of these crazy fun apps, as their main purpose is just to entertain you. And since these apps are not addictive, you should not worry about clinging to them all day.  And remember if you have some app idea, please contact our mobile app development team, they will be happy to help you.