7 Mobile UI/UX Trends to Build a Top-Ranking App

While developing an app, paying attention to mobile UI/UX trends is crucial. Did you know that it takes about 0.05 seconds for users to form an opinion about your company that determines whether they like your site or not? Better design and user experience will ensure that users stay and enjoy your product.
As mobile apps and mobile design trends change really fast, it is important to keep up to date with all the existing trends, as well as the new ones, to attract new clients and engage the existing ones. So, stay tuned to learn about the 7 mobile UI/UX trends that have changed the game in mobile app development world.
What is mobile UX design?
UX is meant to simplify and improve customers' lives by creating a hassle-free experience related to the process of integrating the product. It focuses on providing the customers with user-friendly design, robustness and branding to meet their needs.
It is not a secret that a successful app has to be reliable, fast, not overcomplicated, and not too draining for the battery. However, what also influences the effect the app has on users is its design and new engaging technology. That's why, we will have a closer look at some of the new UI/UX trends, which will rapidly grow in popularity.
Lets move on to the latest mobile UX design trends.
1. Storytelling
Most of the time, when customers buy something, it doesn't happen only because of their elaborate weighing of all the pros and cons. Usually, what influences purchasing behavior are emotional triggers.
Storytelling in a mobile app design is a way to catch the attention of users by means of images, illustrations, pop-ups, call-to-actions, which may have strong emotional and creative impact on users' minds and their decisions.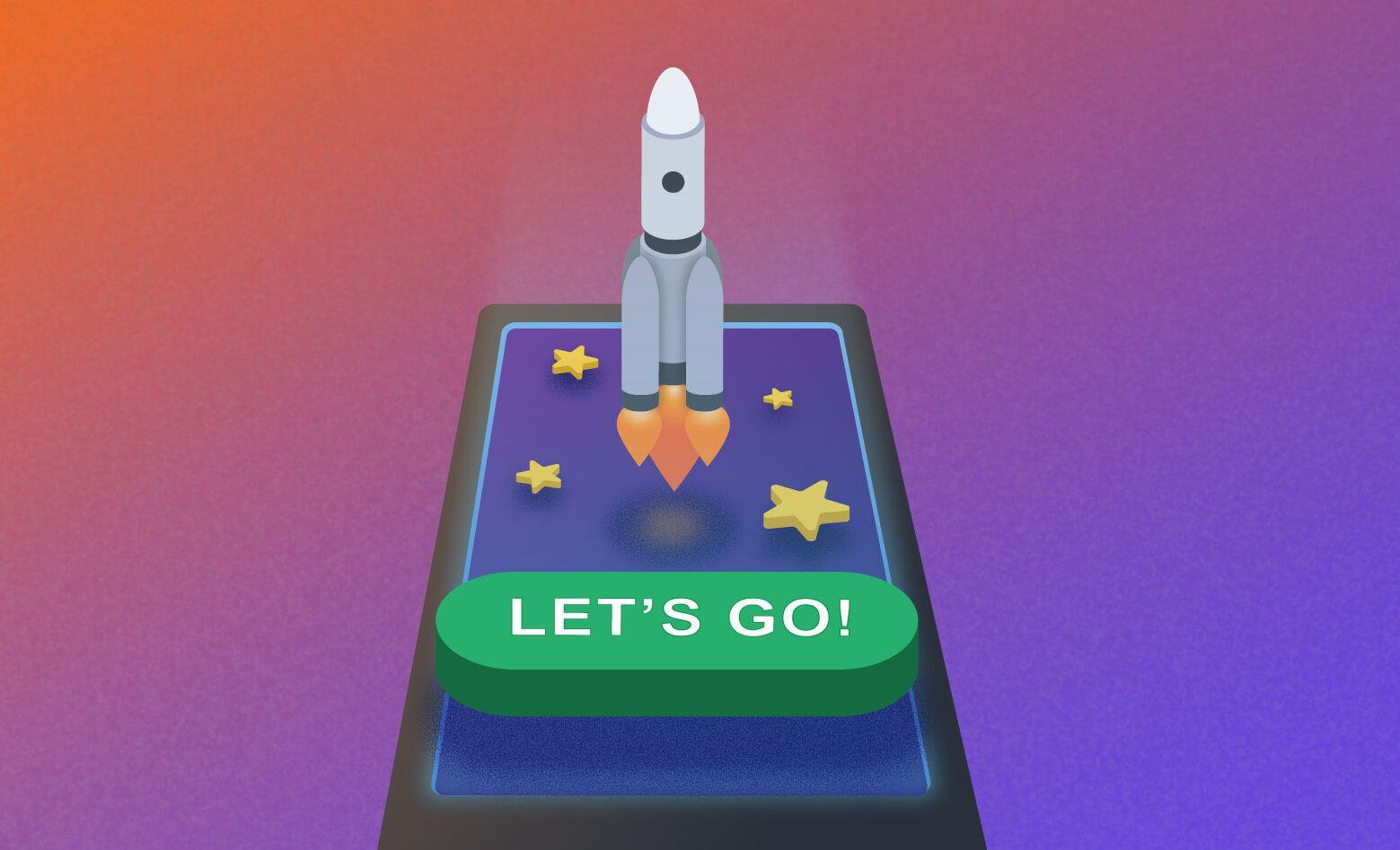 UX storytelling will keep the user engaged and inspired to continue his/her interactive journey with the app, in other words - customers will have a better chance of getting in touch with your company and creating a positive attitude towards your brand. Such attitude and pleasant feelings will influence the users greatly, so they would be stuck in the app much longer.
Storytelling is an important trend in mobile UX design, and mobile apps with a certain narrative to tell will definitely stand out among the other apps, mainly because of the emotional involvement of users.
Benefits of storytelling:
More involvement
Better understanding
Emotional triggers
2. Augmented Reality
The future of mobile app development is hard to imagine without Augmented Reality transformation. Though this interactive experience of a real world is already very popular as a UI/UX trend, it still leaves a lot of space for creativity and development.
The most successful tech companies are investing lots of money into the development of AR, so we should definitely see the growth of this industry. Apple developed ARKIT 6 to provide developers and designers with a helpful tool to create products with AR foundation.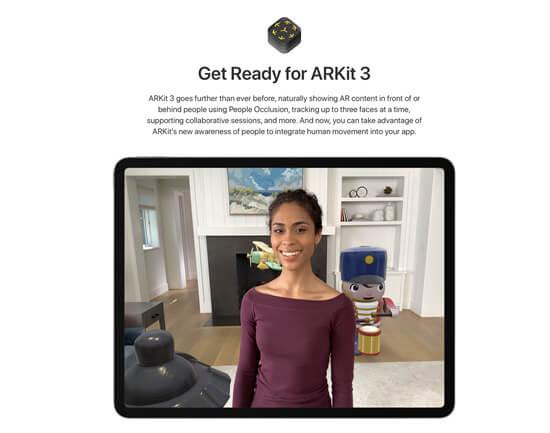 Source: Apple.com
AR combines digital details with a live reality, usually with the help of a camera on our mobile phones. Though its popularity started with games such as Pokemon Go, Dino Trek, and others, now more ways and possibilities are created to improve and make the experience in AR more impressive and engaging.
In mobile UI design, AR will be one of the leading trends, so designers and developers should be ready to learn and use new tools while providing the users with a grabbing AR experience.
3. Virtual Reality
Virtual reality is the full immersion in a virtual environment, where you get closed out from the physical world. Users are transferred into imaginary situations and envision computer-generated environments, becoming a part of this fake world, which looks genuine and true.
Although virtual reality as a UI/UX trend is mostly used in the gaming world and VR headsets provide the most engaging experience for the gamers, VR experts think that the launch of the Oculus Quest has dramatically expanded its horizons.
In different spheres, there are many VR mobile apps available now. For example, Google Expeditions – a mobile app, used for enjoying the wonders of our planet without going outdoors. It is a virtual tour that takes you to visit iconic landmarks like Mount Everest, as well as offers an educational tour of various subjects, such as the anatomy of human skin. The 360-degree images include an immense amount of details and provide an exciting user experience.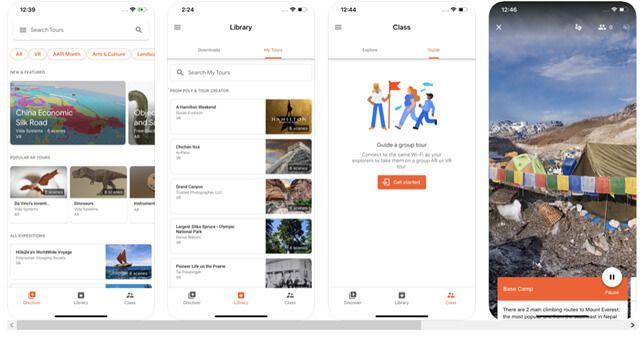 Source: AppStore
The interface is the complex of details, which visitors use to interact with the virtual environment and operate that reality. UI mobile app design is open for creative ideas and tools to engage users with the apps.
4. Microinteractions
Microinteractions are an essential part of mobile UI design that can make any digital product good. They exist in all apps, though we may not always pay attention to them, because they are naturally integrated into the app interface. The most popular, probably, is the "Like" button, which is a great example of how much these clickable elements can change the game.

Source: Facebook
Such small details make a great difference, and if you remove them, you will definitely feel the loss. Can you imagine opening your Instagram app, seeing different photos, and not being able to like or comment on them? Have you noticed how much better Facebook became when they added different animated emotions that allow you to react to posts more expressively? Your mobile app and UI mobile experience of the app may be greatly improved by your attention to those small, but important elements.
Modern UI design is hard to imagine without useful and engaging microinteractions, so designers and developers should try using new ways and opportunities to implement innovative ideas into their apps and provide enriched experience to the client.
5. Asymmetrical layouts
Mobile design trends for this year will include lots of asymmetrical layouts, overlapping elements and unusual placement of details. They are organized not randomly, but in a way to emphasize important information and catch the users' eyes in the right place.
There are endless opportunities for creating different asymmetrical layouts and you can employ all your creativity as the number of options is great. However, if you want to have a successful product, it is necessary to keep in mind customers' needs, so that they wouldn't be overwhelmed and get lost while using the app.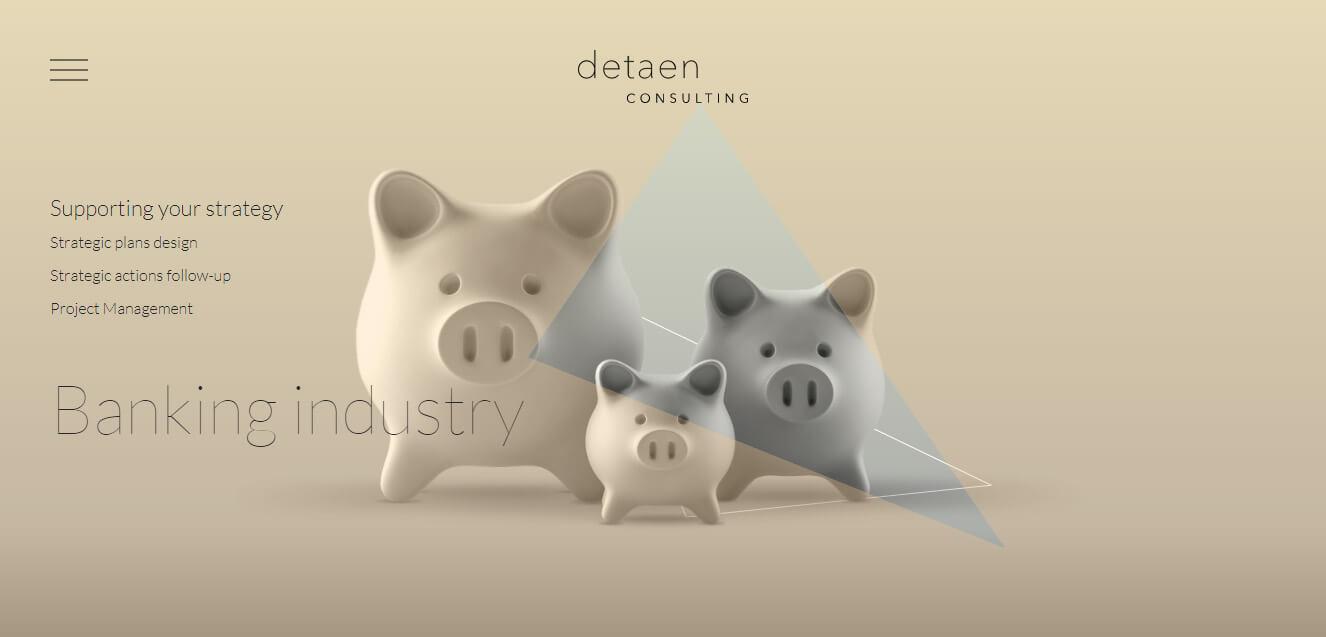 Source: Detaen
6. 3D graphics in mobile UI
3D Graphics has already been popular in mobile app UI design as 3D pictures are much closer to real-world things than flat images. However, it keeps evolving and becoming more widespread especially due to the development of AR and VR apps. They take the lead in involving 3D graphics, for example, to show the furniture in the user's room, as in IKEA app.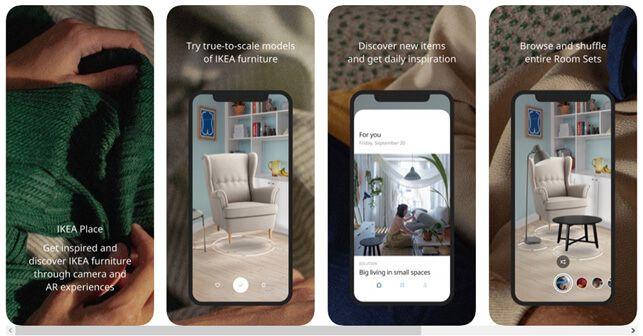 3D graphics make the experience of looking at the product in your mobile phone more engaging and attractive. Therefore, more and more brands are using 3D render models in mobile UI/UX design to provide their clients with the real-life shopping experience. They show products in the 360-degree view so that the brand will catch the attention of more customers and e-commerce of the app will get more loyalty and deeper engagement.
7. Dark mode
Dark mode has been around for a few years but in 2019 it became really popular, and it became a true top mobile UI/UX trend. Apple helped to revive an interest in the trend when the company launched the Mojave update, containing a dark mode. Also, they launched iOS update that offers the same dark theme service for mobile interface.
Dark themes have taken place in modern UI design trends and they will continue to grow. Apart from its aesthetic appeal, dark mode has some health benefits too. With proper contrast and proper colors dark themes may reduce eye strain.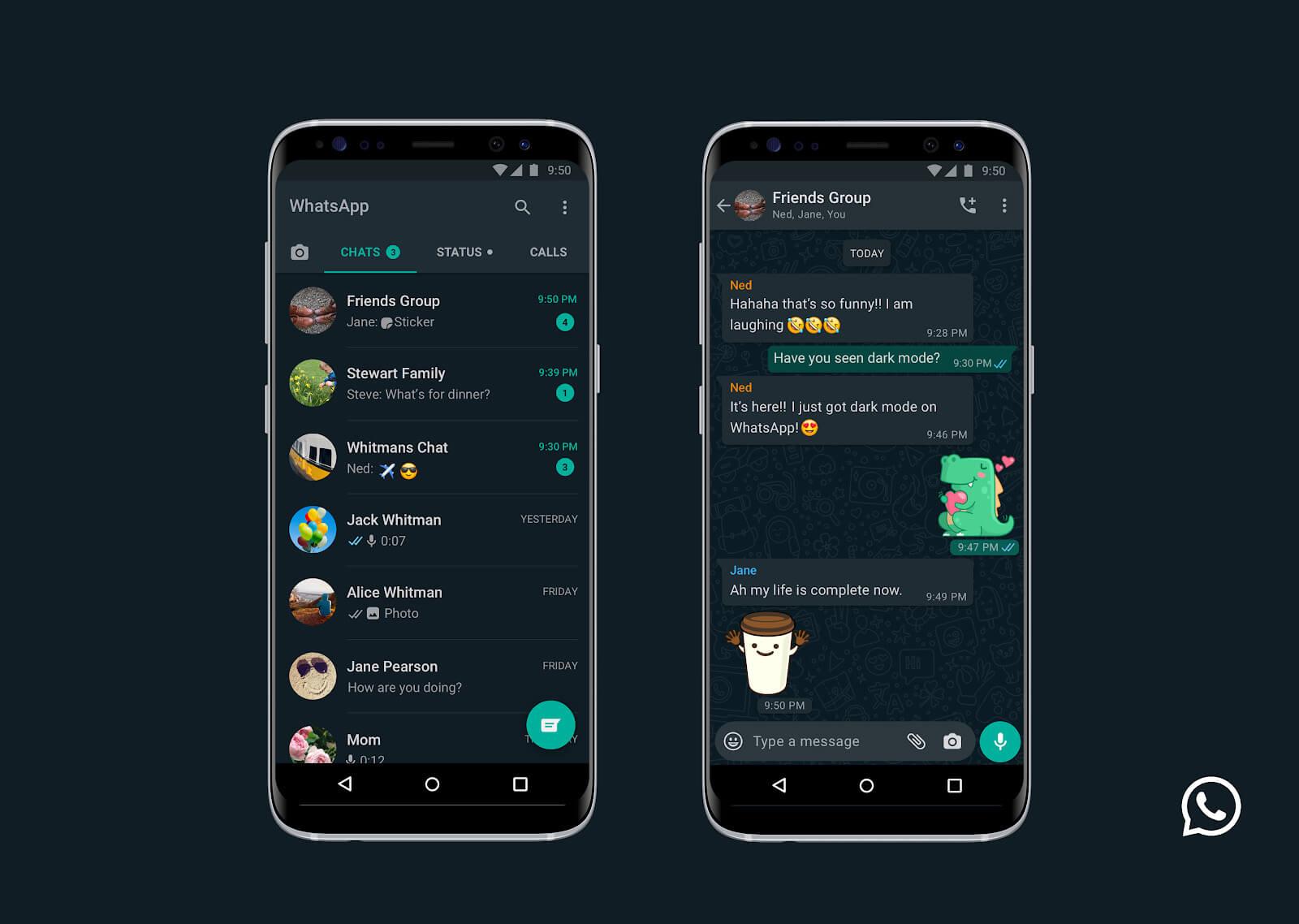 Source: Whatsapp
Now that all three main companies in the technological industry (Apple, Google, and Facebook's mobile app) have implemented and used the dark mode function, this UI trend will stay on top for a while probably, leaving familiar interface behind.
Why is UI/UX design important?
The UI/UX Design of the mobile app makes the experience of customers better, helps to make customers satisfied, which increases the chances of keeping them coming back, using and enjoying your app more. It helps to build customers' confidence and make them rely on your product.
Our team has great experience in developing an intuitive, user-friendly design. We know how to achieve the best mobile UX to turn users into admirers in a heartbeat. Check out our portfolio at Dribble.
Conclusion
If you want to achieve the best mobile app design, you should watch out for the top UI/UX  trends and keep your users up to date. Those mobile design trends are not only meant to satisfy users aesthetically but they are also developed to provide them with highly optimized, simple, and at the same time engaging user experience.
Developing an app and creating design are important milestones of delivering the enriched experience to your customers, so it is really worth paying attention to all the details.
Moreover, if you are thinking of creating an app and implementing UI/UX design, our team of professionals can help you meet your expectations and bring them to life. Feel free to contact us with any questions.