Hiring App Developers: The Details Every Business Owner Must Know [eBook included]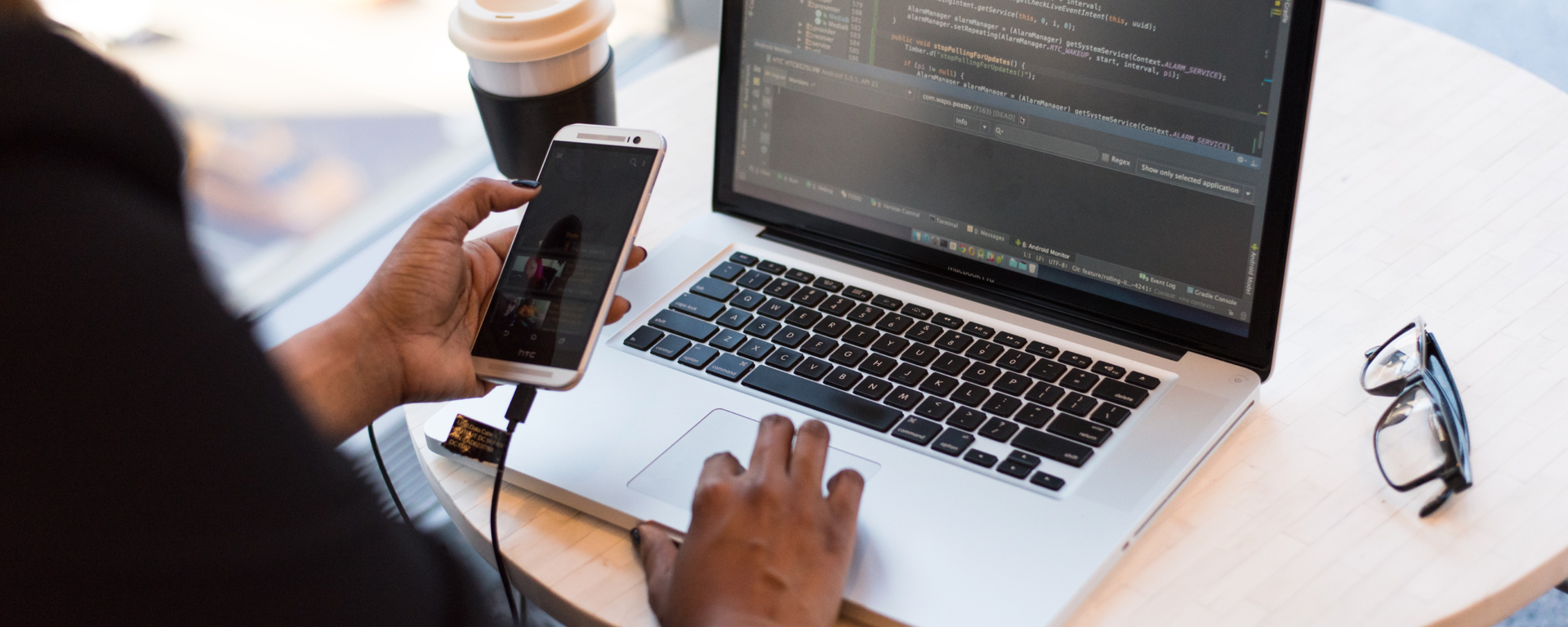 Hiring app developers is one of the most important and complex decisions when you plan to build an app. Finding the right partner can help your project in many ways, not just ensure a high-quality product, but add value to your business.
So, when you found a great idea for an app that will bring your business to a new level and increase revenue, what to do then?  Whether it is a startup or an existing company, the next significant step is actually hiring app developers, who can bring your idea to life. How to find programmers right for you may be confusing at the beginning, but that's where this article comes in handy.
You can try by asking Google and typing "I need an app developer" or "who can develop my app idea", but without a wholesome approach it would be difficult not to be drowned in the pool of information. When you know what criteria to consider, the choice seems easier.
Where to find app developers?
At the beginning of your journey, it's important to note that having a basic understanding of app development and consulting processes and outlining requirements for your project will help you a lot. You will know what you need, where you are in terms of money, and what you can count on.
Now, let's start looking for future partners. Different options are available to get ideal app programmers for hire. You can:
check your personal connections and inquire if someone can recommend mobile app developers to you.

do internet research, ask Google or Quora.

join app development communities, e.g. in Facebook, LinkedIn.

check out websites dedicated to hiring app developers, such as

Clutch

and

Upwork.
The last is by far the most effective option as it directly connects you to app developers who are also interested in taking up your project. Though there are a vast number of candidates available, further we will cover the most important factors you should take into account to choose the best app developers for you.
To narrow down your search, define what you are looking for. According to your business needs, you may opt for an in-house team, freelance app developers, or software outsourcing company which leverages robust recruitment software.
Hiring app developers: in-house team, freelancers or outsourcing company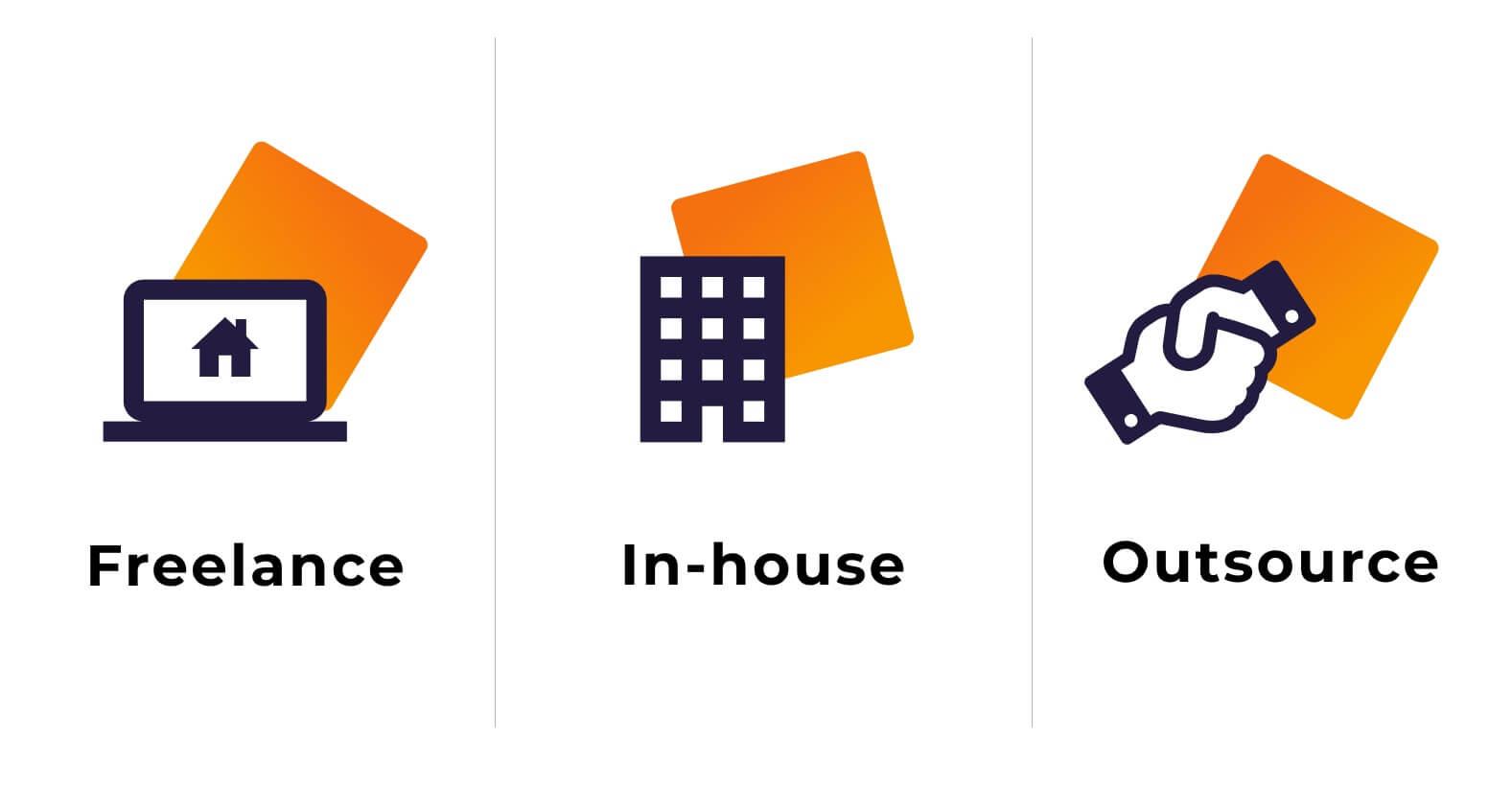 However, what to choose? The decision rests on your specific needs.
In-house team
An in-house team might work well for you if you have an established company and want their constant presence and digital support to build more apps than just one.
 

Advantages:

The team of developers understand your company or product deeply, you get fast responses and control over the process.

 

Disadvantages: You will spend lots of money on their salaries, equipment, taxes, and benefits. To get a successful product, you will need to hire more than just one developer, but also other professionals like Project Manager, UX/UI designer, Quality Assurance Engineer, which means higher costs. 
Freelance app developers
But, if you don't want to spend extra money on full-time employment, two more options remain. One of them is to hire freelance app developers. If you need to get simple short-term tasks done, this may be a good option and the cheapest as well.
Advantages:

Cheap cost, no need to employ full-time, flexible, and fast. They want to do the job quickly and can work outside normal business hours.

Disadvantages:

All the management and monitoring of the process lies with you. Freelancers may work on several projects simultaneously and not fully invest in your project. There is always a risk that you can't fully trust a developer or that he may disappear.
If you are planning to hire an app developer from a freelance website, check their reviews, and completed projects to avoid the risk.
Outsourcing agency
One final option is an outsourcing software development company. While hiring a company, you will not only get one person but a team of professionals in different areas of app development. They provide a wide range of services and tools to get a fully-fledged product and keep it running. Out of the three options, it is also the golden middle in terms of money.
Advantages:

Professionals in different areas will work on your app to deliver the best results. You pay only for time developers spend on your project. Depending on the country, outsourcing companies can offer a good price, never compromising on quality. Companies will not disappear, they value their reputation, so you can count on ongoing support from their side and further partnership. They have handled different projects over time, acquired experience and know what works best.

Disadvantages

:

It may seem distant, however, just ensure you choose a company open to communication. Such a company will gladly provide you with a qualified project manager, who will control the development process and talk to you in plain and clear language, not intricate tech jargon. It is really easy to check if the manager is responsive simply by communicating with him. You can try it even now and

get in touch

with us.
If you invest in a trustworthy outsourcing company, you will receive a world-class product, developed, supported, and maintained by a dedicated team of experts. Your app will fulfill different goals of your growing business in the following years, which is exactly what everyone wants.
Read more: Freelancer VS Outsourcing Company
How much does it cost to hire app developers?
Actually, it depends on different things, that's why it's difficult to give a straightforward answer to this question. As there are many factors at stake, the final cost to hire app developers may vary according to the type of the app, its complexity, development platform, features and functions, design and even location. 
So, the app development will cost less if it is a really basic app with minimal functionality, and vice versa, if the scope of work is wider, then the price will be more expensive. To find out what category your app idea is in, prepare a project description with the list of necessary features, basic UX, wireframes, screens, etc.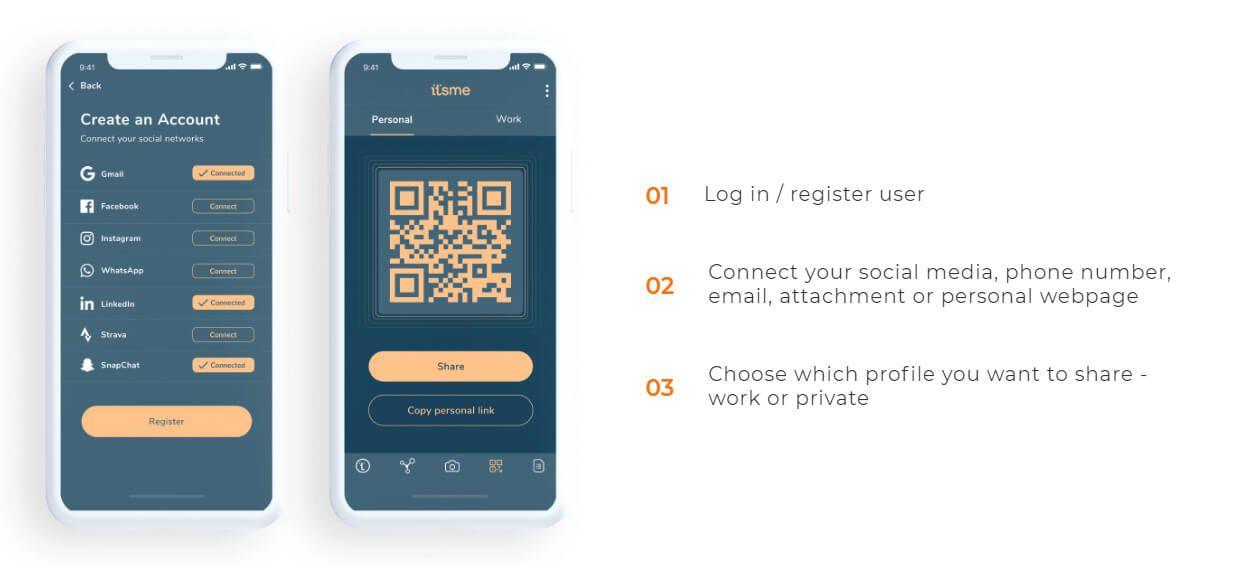 Source: Apiko Portfolio
Having a general direction of what you want to get will bring more clarity to the process of hiring app developers. So will considering the physical location as it also influences the price.
As we mentioned above, outsourcing brings many benefits, and one of them is less expensive development cost compared to the development in the USA. If we take into consideration such regions as North America and Australia, app programmers will cost there from $110-$130 an hour. In the United Kingdom and EU, an average hourly rate is $80 – $100.
Over the last few decades, Eastern Europe has become one of the top outsourcing destinations around the globe. For example, if we consider Ukraine, there you can get highly-qualified app developers for $35-50 an hour, so the average price for a basic project will start at about $10,000+.
Without compromising on quality, Ukrainian developers can afford to work at lower rates compared to countries with higher costs of living. That's why many highly competent developers in Ukraine frequently get hired by clients from the USA, the UK, Canada, and Western Europe. With a high level of expertise, foreign developers can offer services you need at reasonable prices.
Hiring app developers: What you should know
Key factors to consider
So, how to make the right decision for your business? How to find an app developer or team of developers who will benefit the project the most? Consider these key factors, which will help you make a rational choice:
Collect information about developers.
Make sure you check the range of services they provide, their technology stack, and tools, which android and iOS developers use to build an app. If you need any specific skills for your project, inquire if the team can provide them.

Also, pay attention to their

portfolio

. Beautiful looking apps should stand out, as excellent user interfaces are what keeps users engaged. If programmers or the company received any

awards

, it is a great bonus. Likewise,

years of experience

add to their credibility.

 

Reviews

from the clients who have worked with that company are sources of valuable information. Like no one else, clients know exactly what strengths and weaknesses of the company are. So check out the ratings, references, and stories of clients' cases. Working with well-known brands or creating successful projects is a sign that app developers are reliable, trustworthy, and professional.
Learn about software development life cycle
Gather information about the software development life cycle. In mobile app development, there are some other essential things to keep in mind apart from coding.
Your mobile app also has to have functional design, for it to attract users and make their time of use easy and convenient. So choosing an independent app developer will not prove worthy, unless you already have a team that can provide the rest of the services such as concept development, UI/UX design, testing, and maintenance.
To see what I mean, have a look at the software development process at Apiko. Your app has to go through many stages and a team of highly-qualified people has to be involved to deliver a first-rate product.
Communication matters
Soft skills are highly important in app development process, as business success depends not only on excellent technical skills, but also on personality traits.
To fulfill your expectations about an app, the communication has to be clear from your part as well as from theirs. Focus on how your potential app developers understand each other and if they know how to work together.

If you choose an outsourcing company, also assess their level of English. With professional teams, even from other countries, you will not have any communication problems, as they usually have good English-speaking skills.

Inquire about the tools they use to stay in touch and keep you informed. In a digital world like ours, distance is not an issue. Workflow management tools will allow you to have full visibility of the work and progress at all times.
For example, Apiko uses the following tools to increase productivity and security, and thus improve cooperation in general:
Jira / Trello for task management.

Hubstaff for time & activity tracking.

Confluence / Slite / Google Docs for documentation management.

Keybase for sharing sensitive data, storing passwords and secret keys.

Slack for communication.

Google Meet for video conferencing.

Github / Gitlab / Bitbucket for source-code management.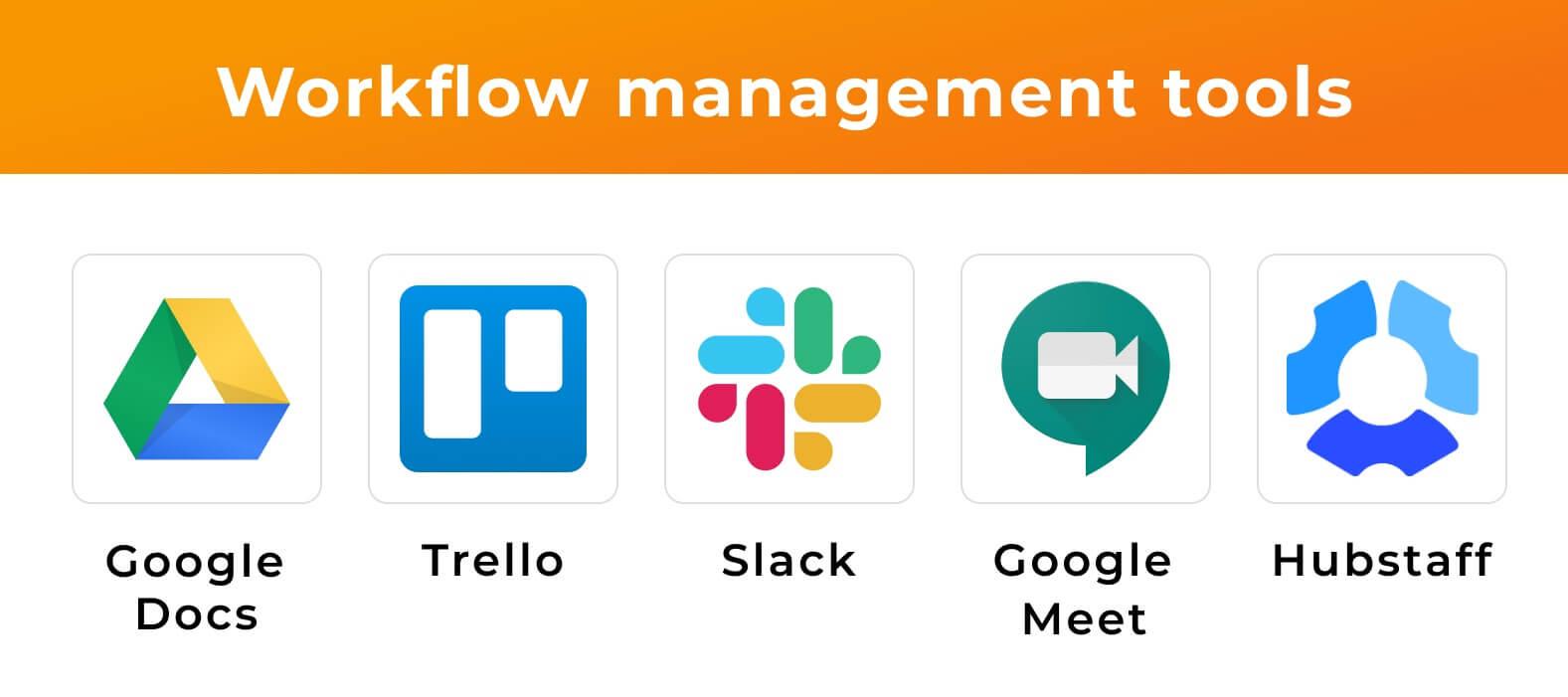 Find out about costs and agreements
  

How much does it cost to hire an app developer? Talk about the hourly pay rates in advance. You probably have a budget and don't want to exceed it. So it's better to uncover any hidden fees, overtimes, additional costs beforehand.

If the company is reliable, they will gladly sign the

NDA agreement with you not to put your app idea at risk. Always study all the details of the contract. Check out the template of a software development contract and statement of work we use at Apiko.
Not just about development, but business
Look for someone, who is not only interested in a development process, but wants your business to succeed. Good software developers will provide you with valuable insight into app development, as they have been working with many clients and know what works best and what doesn't. They have a great experience with similar apps so that you won't have to go through the whole process of launching your business idea alone, but rather get guidance.
Build partnership
It is worth considering hiring app developers with whom you can build a long-lasting partnership. While developing an app, don't expect it to be a one-time action. After its launch, users will give their feedback so the apps have to go through the circles of improvement. Find a developer or a team of developers who will not abandon your project, but will interact with you during the lifecycle of your app.
10 Questions to ask in an interview
According to the factors mentioned above, we can point out some useful questions for an interview. They will help you keep the focus on the main aspects of app development process.
How much experience do you have? What apps have you done?

What is your tech stack?

What does the software development life cycle look like in your company?

How do you manage the project?

How will we communicate during the development process?

How can you ensure the confidentiality of my idea?

How much does it cost to develop an app with you?

How long will it take?

Will you submit an app to the app stores?

Will you support the project after its launch? How?
Avoid common mistakes when hiring app developers
We've already covered key points to keep in mind while choosing the right app programmers for hire, and now let's look at this question from another side and consider common mistakes. If we know what to avoid in our search, then we have more chances to succeed.
 Hiring someone who has no relevant experience to build an app.

You can't experiment with something so vital for your business as a mobile app. Entrusting your precious app in inexperienced hands can lead to the opposite of what you expected. Luckily, it is easy to avoid this by checking the portfolio of app developers to see if they have done some good apps before and whether they were successful. You can't be too sure, so looking at the Dribble account to be certain their apps are attractive and convenient for users may be one more good option.
Source: Dribble - Apiko
Employing someone, who shows only general interest in the project. It is important that developers you hire have a full understanding of what you do, what your problem is, and what you want to achieve. If they are not interested in those details, probably you won't get far with them. Those, who understand what it takes to deliver a wholesome product, will provide not only services of coding, but also others like MVP development and business analysis.
Not enough communication.

Sometimes with remote workers means of communication may become an issue. If they use only emailing or messaging, it will not be enough to get a clear understanding of all the conditions for partnership. That may be one more benefit of a software company because they have experience in building business relationships at a distance and know exactly how to keep clients reported of what has been done. Make sure that at their disposal there are different tools to keep your communication effective.

Decisions based only on money

. If you decide only on the cheapest options or vice versa the most expensive, it still doesn't guarantee a great product. Quality is far more important than cost, so price alone shouldn't drive your decisions.

No clarity in project budget.

If you are not sure what is the expected budget of the project, you may not be able to control your expenses. In the beginning, for some projects, it may be hard to state exactly how much the whole project will cost, but the rough estimation should be provided at least. In the second stage, after concept development, business analysis, and prototyping have been done, detailed estimation should be provided. Clients must know what they can count on and how much it will cost them.

No transparency in partnership.

Don't hire someone who is not clear and open in terms of what you are paying for. Credible companies usually know how to get a full view of their employees' work with the tools for monitoring the app development process. For example, Apiko uses Hubstaff, a program for tracking time and activity, so the clients pay only for what was spent on their project. This program also takes up to 3 screenshots every 10 minutes so there will be no doubt you pay only for the work done on your product.
Conclusion
So now, that you know all the key factors and common mistakes to consider, have gathered essential information about the company or app developers, looked on different websites, and found your perfect candidates, you might want to contact them and make the final decision.
This guide was meant to give you some tips to make the process of hiring app developers more simple but at the same time more productive. While looking for someone to build an app for you, aim at top app developers who can lead you through all milestones, and deliver a high-quality product. If you have any further questions about app development, we will be happy to help you! 
Frequently Asked Questions
Q:
What does a front end developer do?
A:
A front-end web developer is in charge of the visual elements that the users engage with. What users see on browser screens of websites, web applications, and mobile apps, is accomplished by front end developers. That includes the structure, design, behavior, and content, everything that is essential for users' interaction. During the development process, app developers you hire for the front end convert data to a graphical user interface using languages such as:
Q:
What does a back-end developer do?
A:
Back-end developers are responsible for the server-side of an application and integration of the work front-end developers do. They ensure the database and the browser are interlinked with the well-developed code, which communicates the information to the browser. 
While hiring app developers, those who are in charge of the back end are focused on how the site works, its responsiveness, and speed. Updating and keeping an eye on the functionality of the site are their primary objectives. If front end development is about the visual elements, the servers, and databases which can't be so easily seen are responsibilities of back-end developers. 
Some of the most common languages used by back-end developers are:
Java

Node.js

Python

SQL

GO

Ruby