How to Build an Activity Booking Marketplace App for Kids: Practical Tips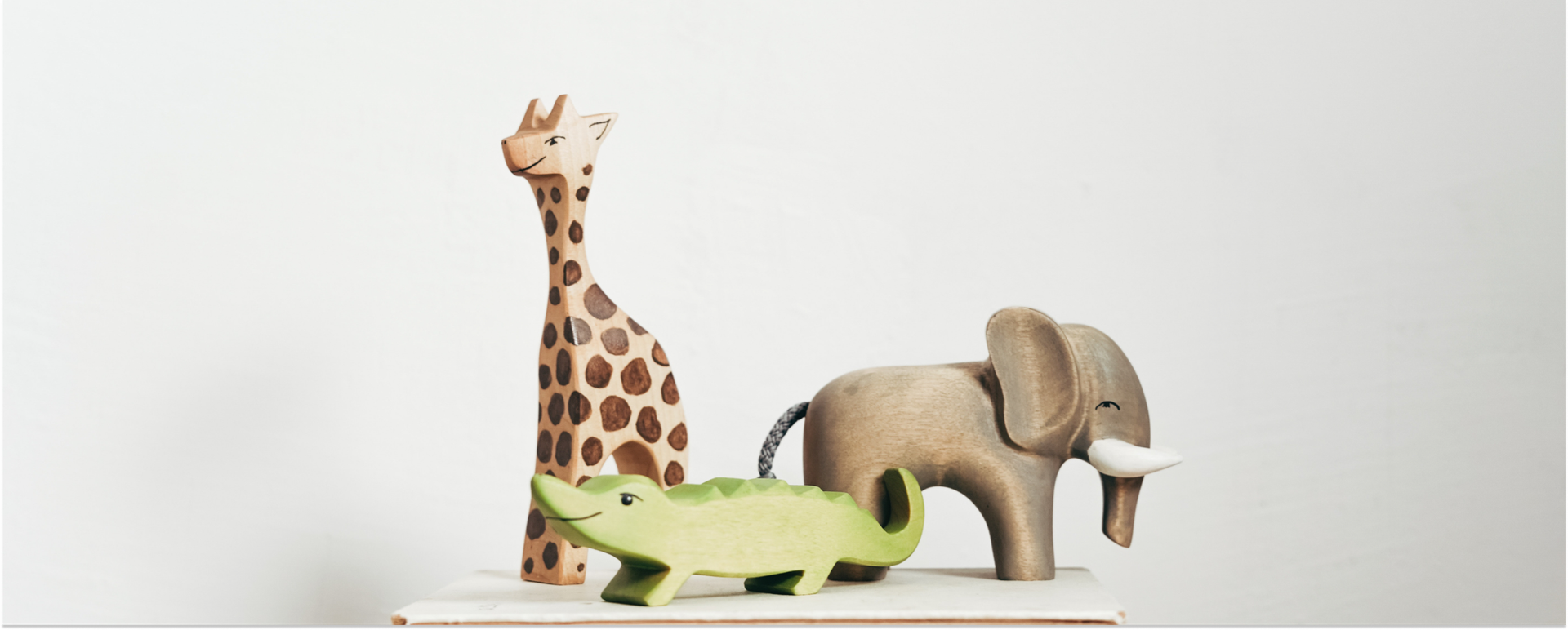 In today's hectic life a lot of parents scratch their heads about how to engage their kids and organize their after-school leisure time. Sometimes they find it difficult to sort all the information out and choose the best activity for their child, as well as control its attendance and manage schedule on the go.
Class and activity booking app is a real rescue for both families and activity providers. Let's dig deeper and check all the ins and outs of creating a marketplace for booking children's activities.
What is the concept of class management and booking app for kids
To understand the idea of a class and activity booking app, consider it as a marketplace, that connects parents with activity providers.
In short, parents register in the application, fill in information about their children, and with the help of various filters find and book relevant activities nearby. Activity providers, in their turn, describe their activities, organize and manage their schedule, get requests, and track analytics about the attendance.
What are the benefits of such applications?
Parents can manage and improve their children's leisure time, provide them with the best experiences and unleash their talents
Activity providers (such as creative studios, communities, schools, workshops) have an access to the wide audience and a great chance to market their classes
Parents are quickly informed about local activities for their kids, which saves their time on searching
Children can also choose the classes they want to attend and share them with friends
Review of successful apps for booking kids activities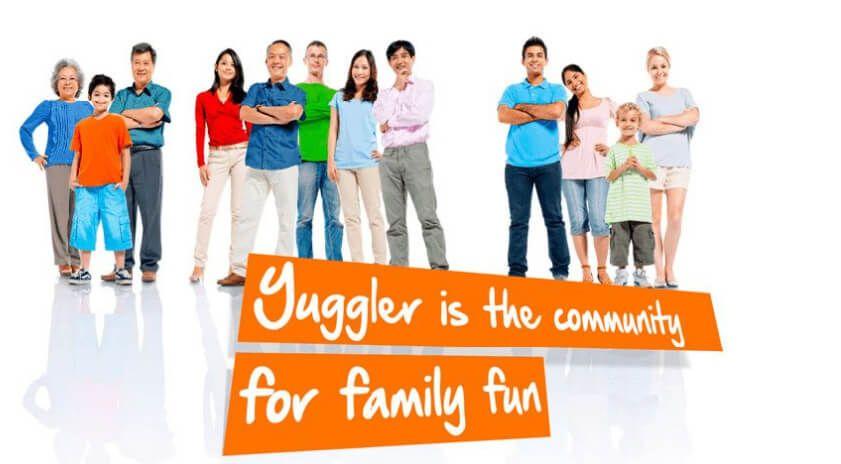 Yuggler boasts to be the most popular mobile app for families with a great number of downloads in the App Store (the most popular app in Lifestyle/Family section). It became an honoree of Webby Awards (as the best app for parents) and got Parents' Choice Approved Award.
The story of this project started in 2013, when two brothers realized that there was no mobile app for finding interesting activities for children in the nearest locations or other cities. Their solution was to create a community for connecting families with activity providers and giving children a wide choice of new experiences.
Here are the main benefits of Yuggler for parents, children, and vendors.
Discover relevant activities for children of all ages with the help of matching algorithms and wide amount of filters.
Yuggler provides activities with over 502 categories grouped into 15 activity types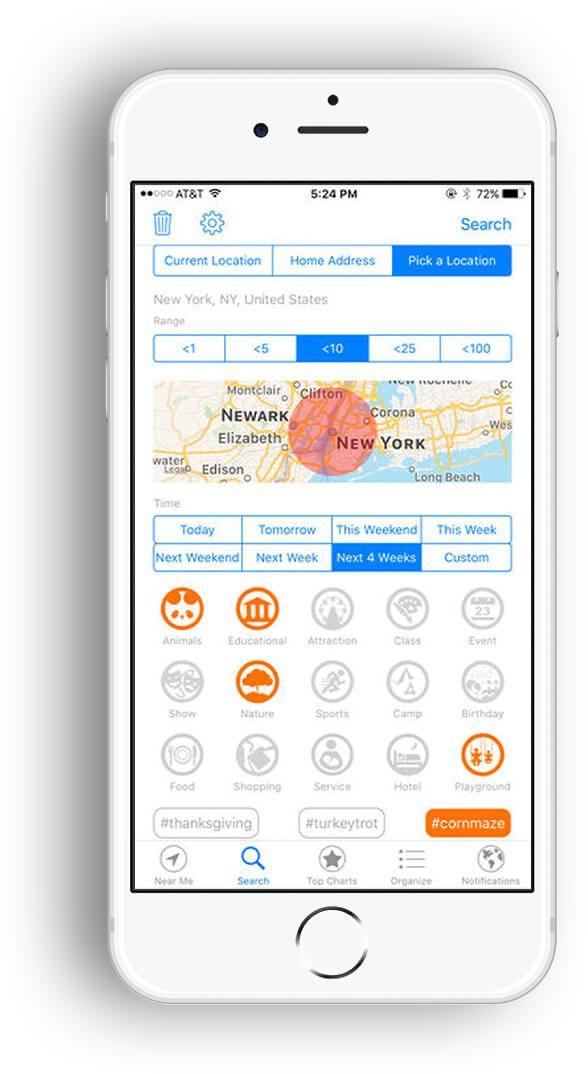 View map with all the activities in your location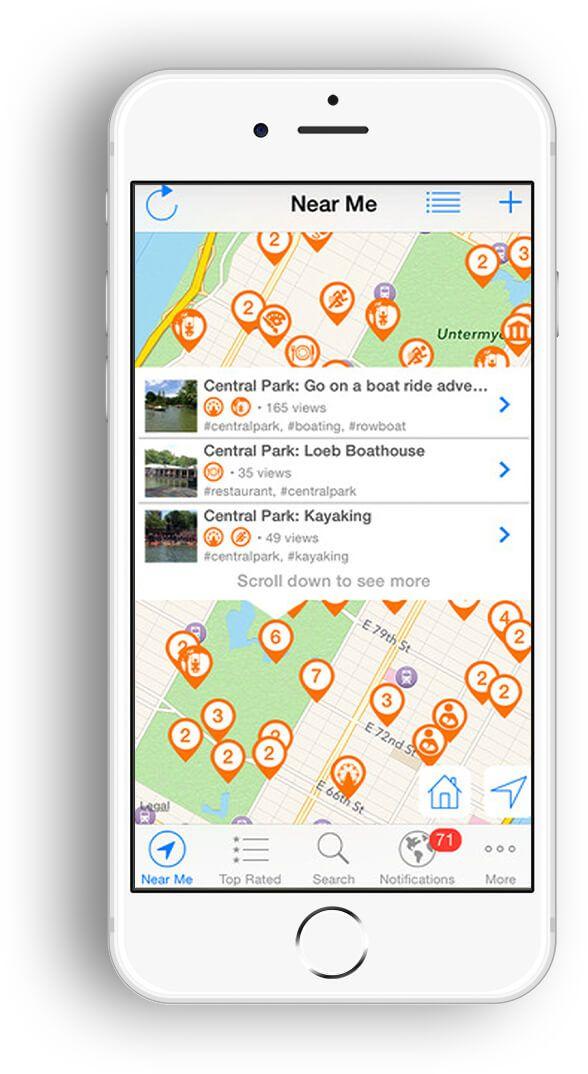 Receive inspiring content and digests with fresh ideas about activities for kids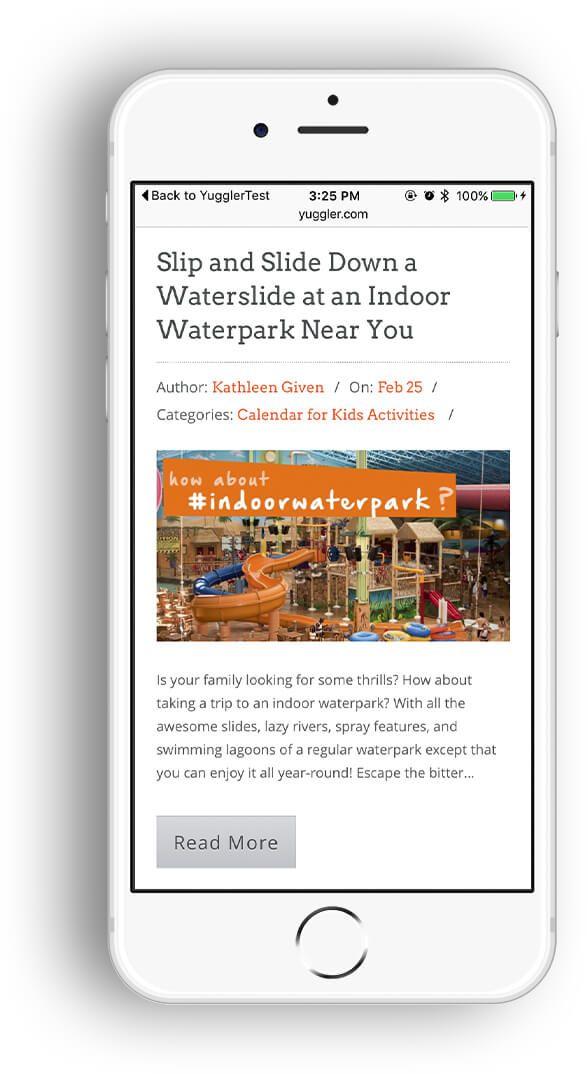 Get user-configured notifications about new activities in the area of their interests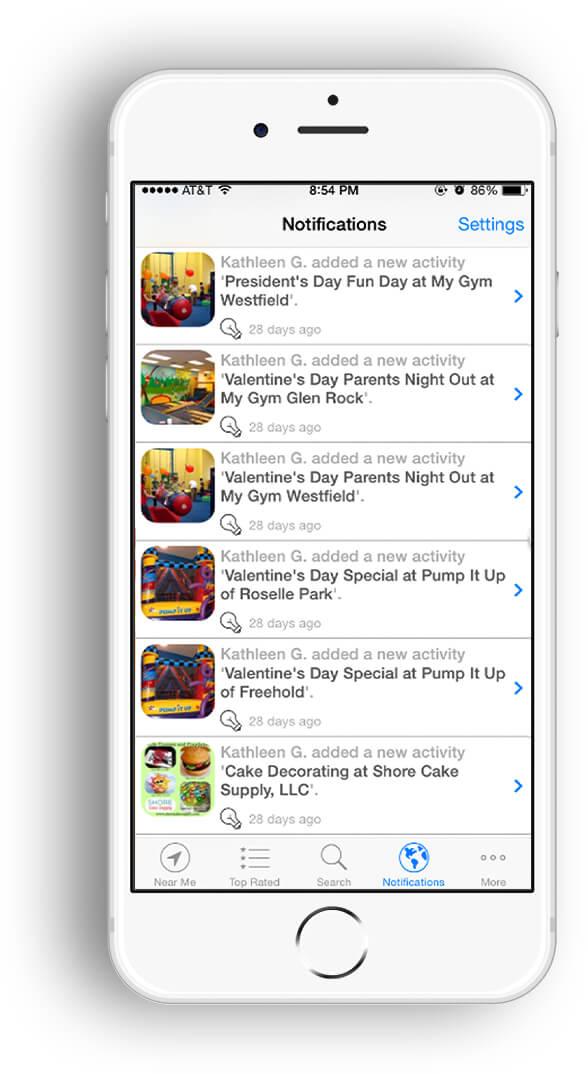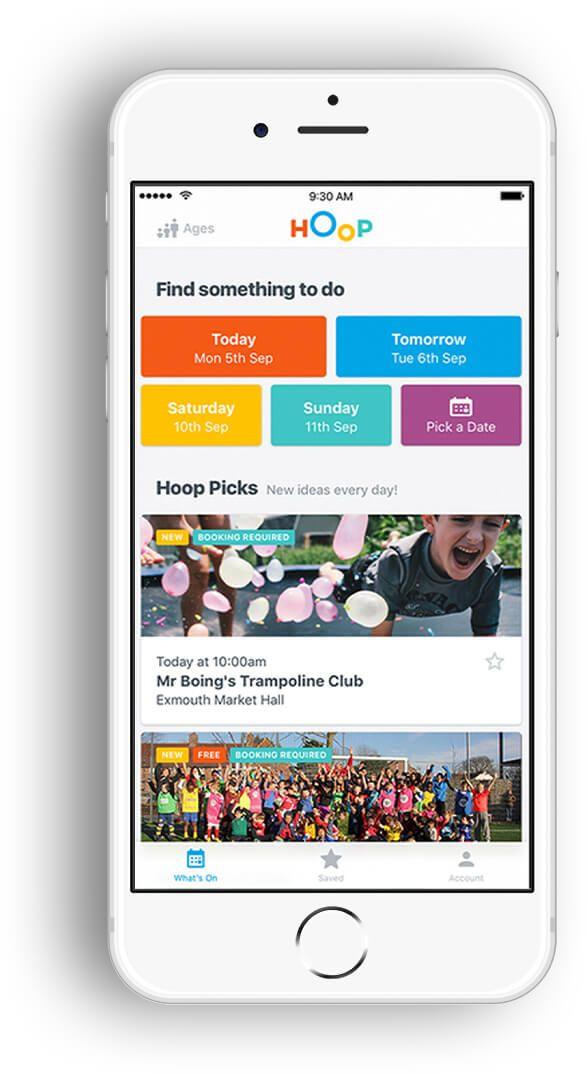 Hoop was launched in 2016 in London. It is a family app that helps parents find and book activities for children under the age of 11. The founder of the app struggled wih going through a number of listings and websites or reading posters and flyers to find activities for children. That's how he came up with the idea to create an event booking app for kids.
Here is how Hoop is different
It focuses on children from 1 to 11 years old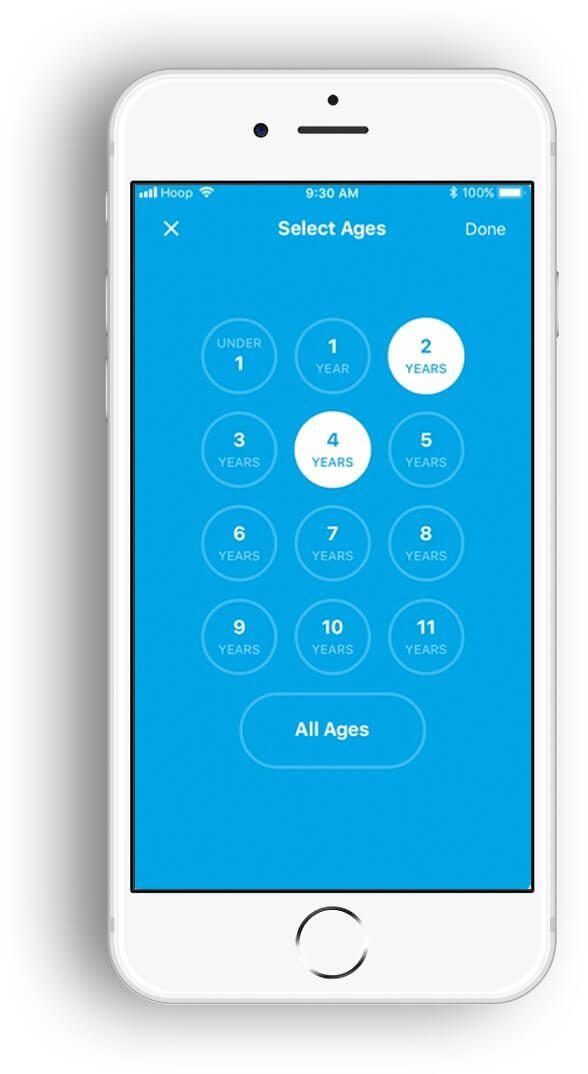 Parents can compare ratings and reviews as well as share theirs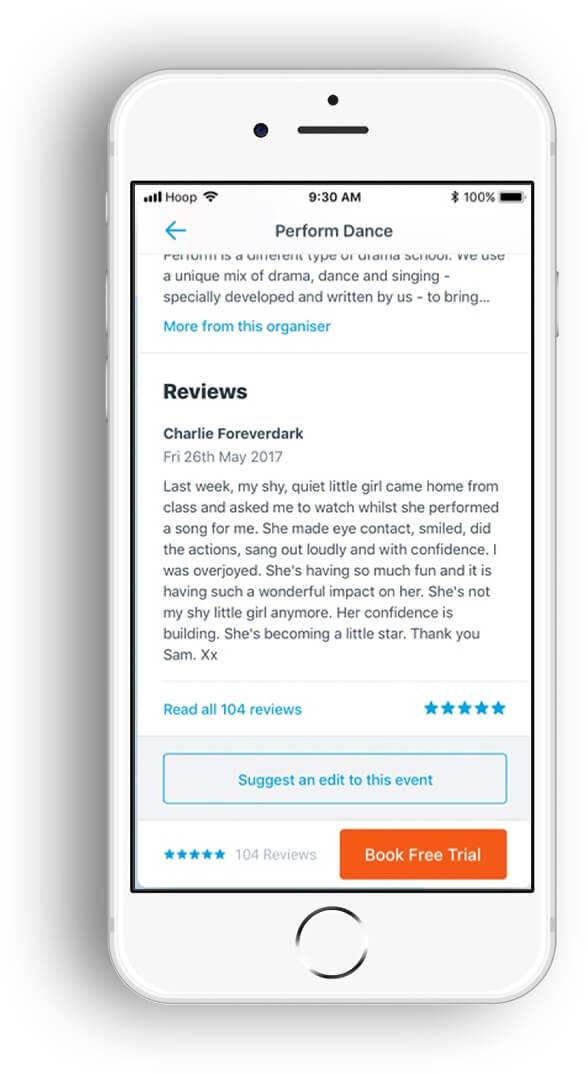 Families can book directly with Hoop and get the lowest price for activity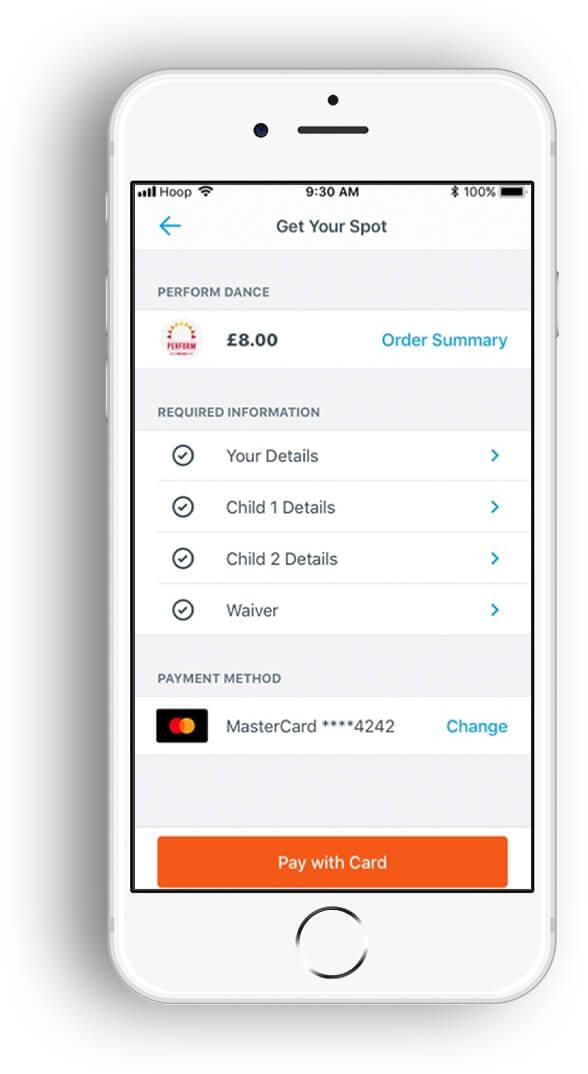 What about activity providers?
Here is what they get:
Activity timetable, where they can add and manage activities
Activity pages with descriptions, prices, locations, and photos to build their own brand

Kidpass is a membership-based online marketplace for parents, where they can explore and book different activities for their kids.
The marketplace offers parents three subscription plans: basic, family, and power. Each plan contains a certain number of activity credits per month that can be used to book any activity.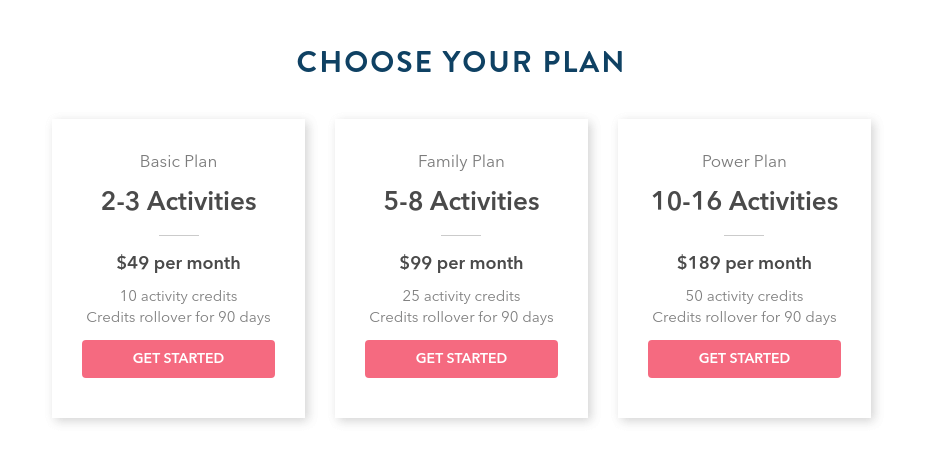 That's what the co- founder of Kidpass has told in a recent interview:
"[The use of credits] allows us to charge varying prices to the parents depending on the activity's cost to make sure that parents get a great deal, while ensuring that the unit economics work well for us as a marketplace supporting both businesses and families," explains Liou. "We have had positive gross margins as a business because of our business model, and we intentionally avoided any unlimited plans that could be highly unprofitable," he says.
Source: TechCrunch
The highlight of this app is that parents receive credits for different activities, so their children are not tied to the certain one. They can try and change different classes, until they find the one that is the most interesting for them.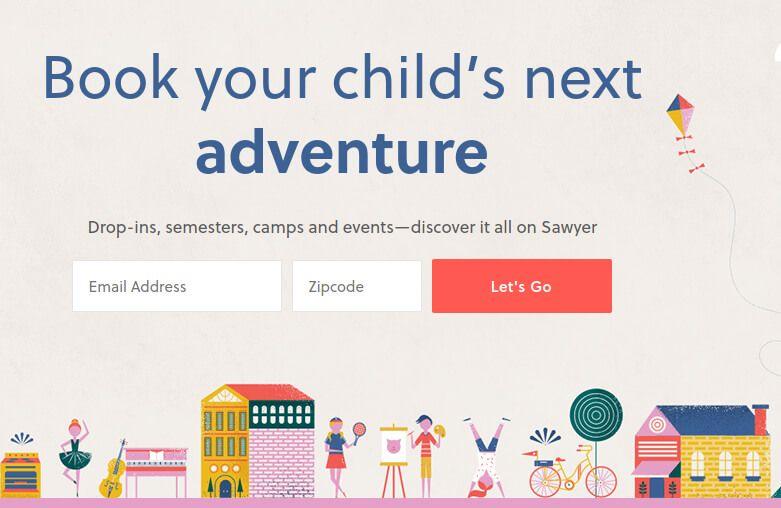 Sawyer is a software platform for kid classes. Their "highlight" is a subscription-based software called Sawyer tools.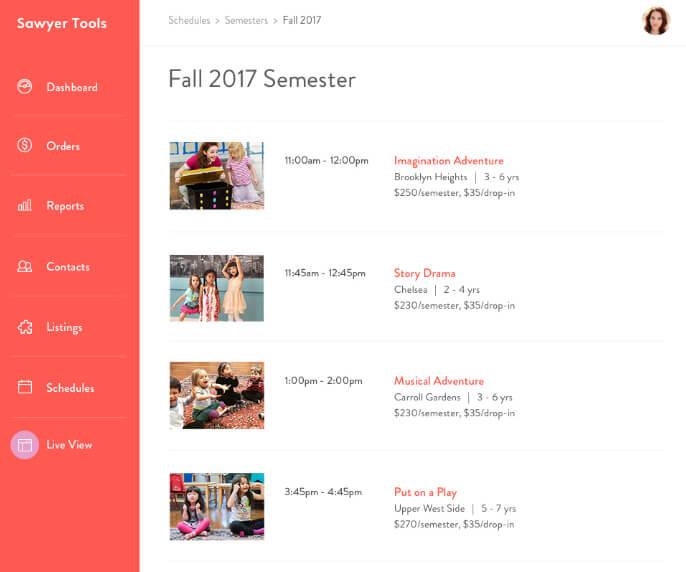 It is a scheduling, payment, and communication cloud-based software for class providers, where they can organize schedules, market their activities, get reporting and attendance statistics, send updates to parents, and network with industry experts and providers.
As for parents, they can easily find and book activities for their children, read reviews about the providers, and pay directly via Sawer.

How a marketplace for finding and booking childrens' activities works. Main features.
Let's see the list of the main features you need to include in your class booking app.
For parents
First and foremost parents need to find relevant activities for their kids.
Don't make your users surf through a large number of different activities and spend a lot of time on classifying and sorting them. Try to provide your clints with the most advanced and specific search to find the best ever activity for their kid.
Here are some ideas on how to organize the search on your website:
Most widely used are the filters by activity category, type, location, age, cost, and duration. You can go further and add such filters as season, weather conditions, and gender, etc. as, for example, Yuggler does.
Adding hashtags to classify each activity will help parents and kids sort everything out and find exactly what they need.
Push notifications about new activities for kids
Customized push notifications will help parents stay tuned for the new activities happening in their area. Let the parents choose what notifications they want to get and how often. Yuggler, for example, allows users to select the type of activity, region, gender, and age, and then receive only relevant notifications.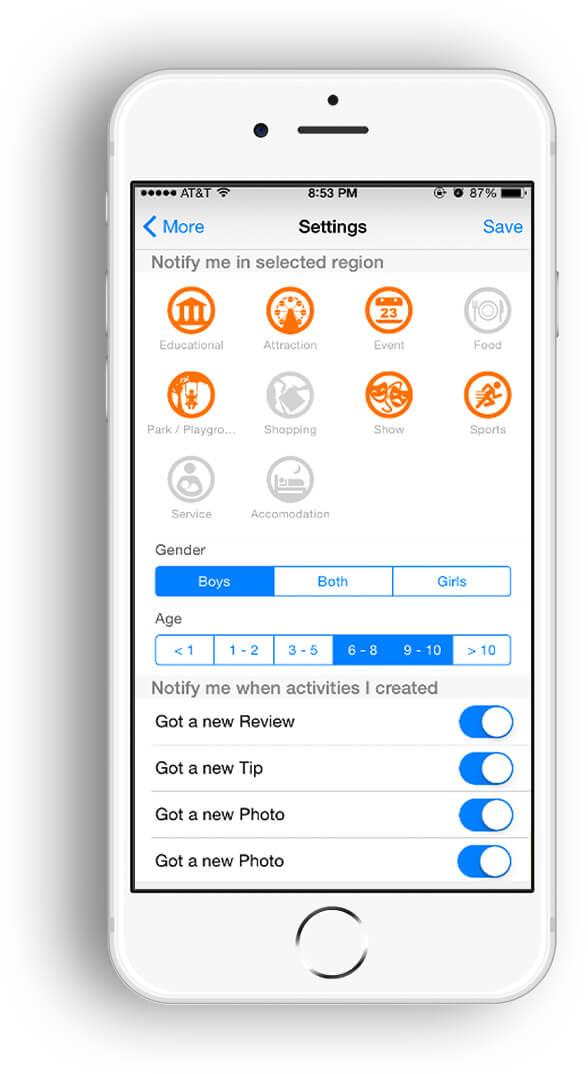 Bookmark interesting activities
When scrolling through different activities, give your clients ability to bookmark those that interest them most.
Submitting reviews about the activities will help other users to make a choice. Provide both ratings and reviews to make sure parents get enough information about the quality of the class. Later on, based on the reviews, you can create a Top Rated section with the most popular activities.
Top charts with activities according to users' criteria
Yuggler, for example, has developed an algorithm that enables scoring of activities based on community actions. These top charts are fully interactive, so users can construct their own top lists. Great feature, isn't it?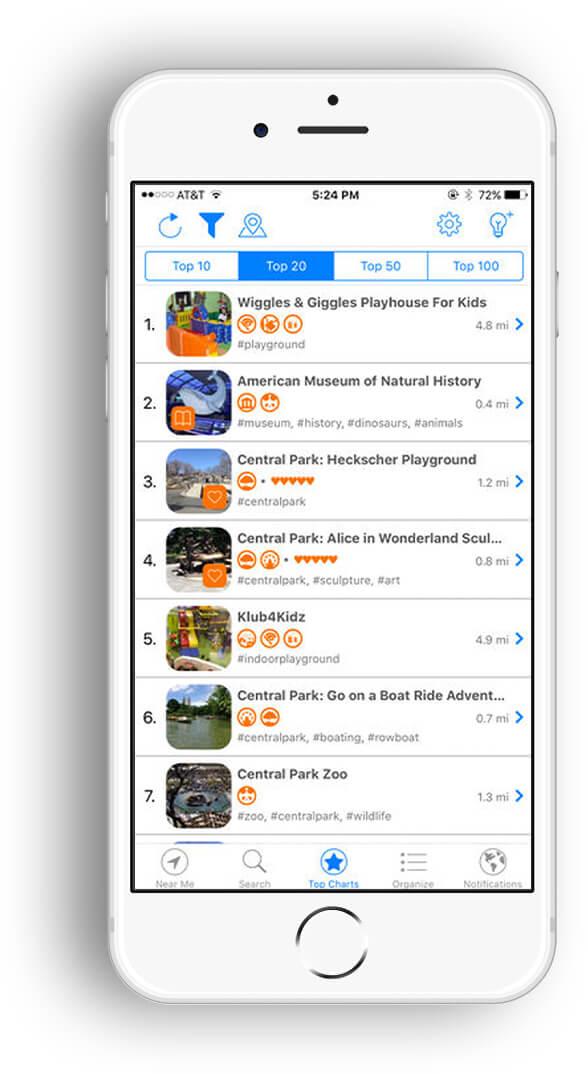 Keep your users on the same page by providing them with messaging feature. In such a way, activity providers can send updates and reminders to parents or children, communicate with each other or their staff.
Calendar for kids activities
In today's busy world, parents may find it difficult to remember about their children's activities. A calendar with their kid's schedule will help them to have all information on fingertips and never forget to walk a child to the football class.
Parents will be more than grateful if they can receive reminders about the upcoming activity or any changes in schedule.
For activity providers
Activity providers, including both individuals and companies, need an all-in-one tool to market their services, keep all their schedules, reports, and other documents in one place. Here are some ideas on what features you can provide them with to hit the mark.
Reporting is a very useful feature when it comes to tracking revenue, activity views, attendance, and engagement. It will help activity providers find their weak points and improve the service.
Statistics
Children attendance statistics
Statistics of a certain activity attendance
Statistics of an attendance of a certain kid
Excel and PDF data export
Convenient scheduling dashboard
Provide vendors with a dashboard, where they can put and manage all their schedulings, set flexible prices, availability, and adjust it to different holidays or day-offs.
Business model and monetization. How to make profit from your activity booking marketplace
Membership plans on your marketplace are a great way to reward your users with different discounts, packages, and loyalty programs. In addition, membership strengthens the relationships between the users and gives service providers a chance to get more loyal customers.
One of the methods to monetize your platform is to offer premium membership plans for a certain fee. For example, Sawyer enables vendors to create custom membership packages, where parents can subscribe to their activities and get different discounts and perks.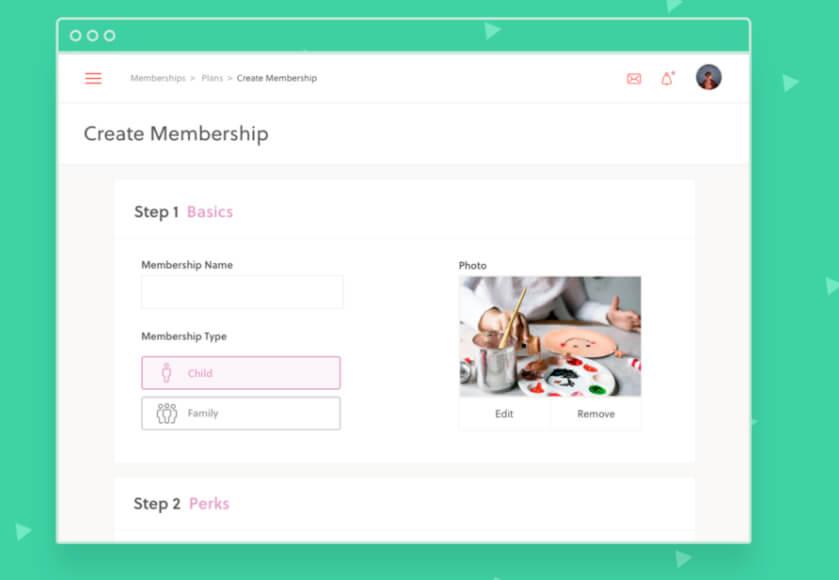 Here are the main benefits such packages provide:
Stable and long-term revenue
Automatic transactions
Increasing your customer base, getting more loyal and regular customers
When you have already got a solid base of users, you can include paid ("bonus") features to make their user experience more vivid. Here are some of the features your users can purchase:
Reminders about the upcoming activities (for parents)
Bigger amount of listings (for activity providers)
Access to more activities with discounts (for parents)
Boosted listings may become a great marketing tool for activity providers, that will bring them more customers and profit. Boosted listings are shown to families more often and get your services in front of more people. For example, Hoop offers two ways to boost the listings:
Enable in-app booking
Enable free trials on an activity
Meanwhile, they charge organizers 10% + VAT on bookings made via the platform.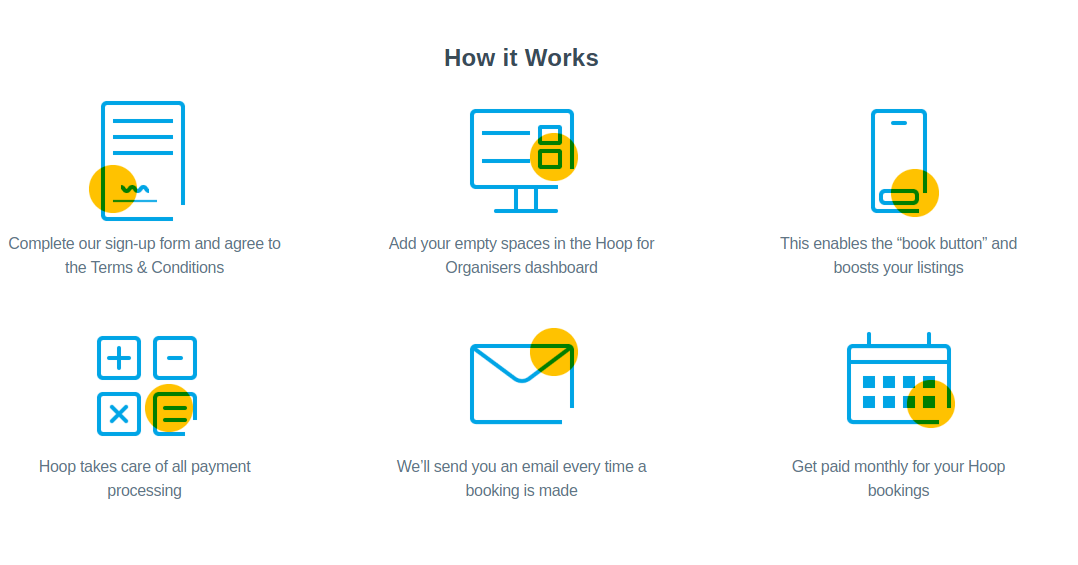 If you choose free trials, Hoop will invoice you each month for the free trial request.
Wrapping up
The market for events and activities booking apps is not crowded yet. There are a lot of opportunities for growth, especially on the local level. Parents need more all-in-one platforms, where they can book activities, receive reminders, read reviews, and manage the schedule of their children on the go.
Activity providers, in their turn, can market their offers, track the attendance statistics, grow their customer base and improve the service. It seems to be a win-win solution for both parties, doesn't it?
Have anything to add? We are waiting for your feedback!