How to Validate the Idea and Features of Your Application before Development

Describe your startup in three words. What comes to your mind at once? Is it genius, creative, or smart? That's great, but first of all, it has to be a must-have solution that resolves a 1-tier issue.
Having explored dozens of market validation examples, we've to conclude that the further success of your business depends directly on this process. Whatever the concept may be, we're going to help with a possible way to validate your application idea with a minimal amount of resources and expenses.
But, it often gets underestimated if you think you already know what people are looking for. Without careful, detailed planning, you'll burn a lot of money, time, energy, and resources. Here's how to never make this mistake. This product validation checklist will carefully guide you through market demand analysis.
3 Key Stages in the Market Research Process
How to verify market demand? Competitor analysis strategies
At the time of writing, traditional mass media are being driven out of business by bloggers and Instagram (read more about: what does nfs mean on Instagram?) - the most addictive and lucrative advertising platform. As such, billboards advertising is far from being a good idea to promote your brand in 2019.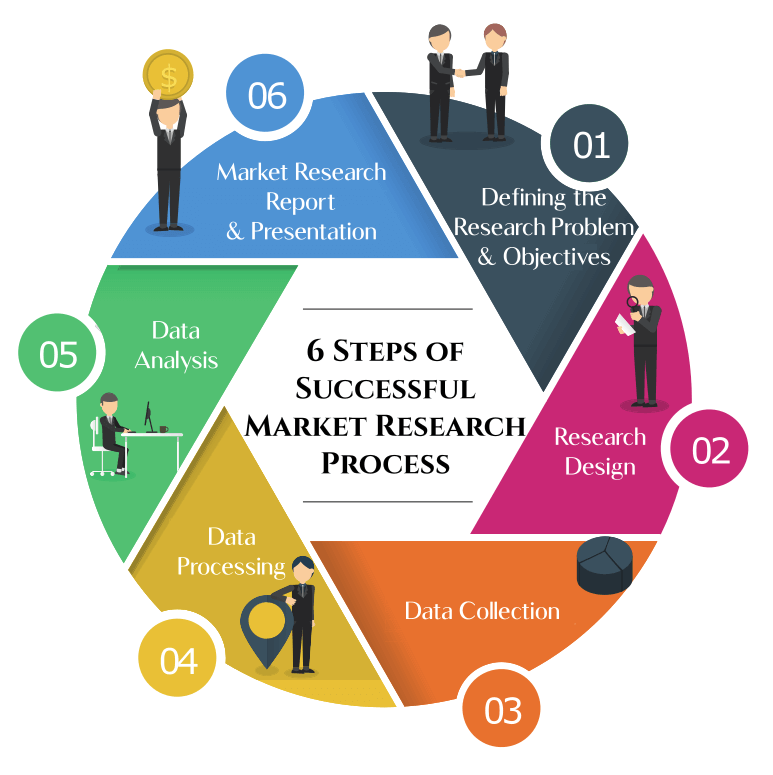 The clear and proper understanding of a given market is a distinctive feature of a successful entrepreneur. You need to be aware of current, long-term trends within an industry to align a detailed-yet-flexible app development strategy and foresee all risks.
Derisking means to learn how to validate the idea. And that's where the market analysis starts from. To make sure that your target audience buys from you and not someone else, explore the features, pricing, advantages, and drawbacks offered by your competitors.
You might consider looking through their customer reviews or browsing forums to define competitors' strengths and weak points. This research is required for a better understanding of what you should work on to upstage other solutions and how they compare to you.
How to identify the target market and create a customer profile
If you're standing on the verge of launching a new app for your startup, use different metrics to separate your customer segment depending on the Unique Selling Proposition.
Without knowing who your customers are and why they're interested in your product, how will you be able to assess whether you're meeting their needs? If your potential clients like what you're going to sell, they will become early adopters – the lifeblood of a startup. Don't try to please everyone. Don't be one-size-fits-all. Sometimes, universal solutions become something nobody wants to pay for.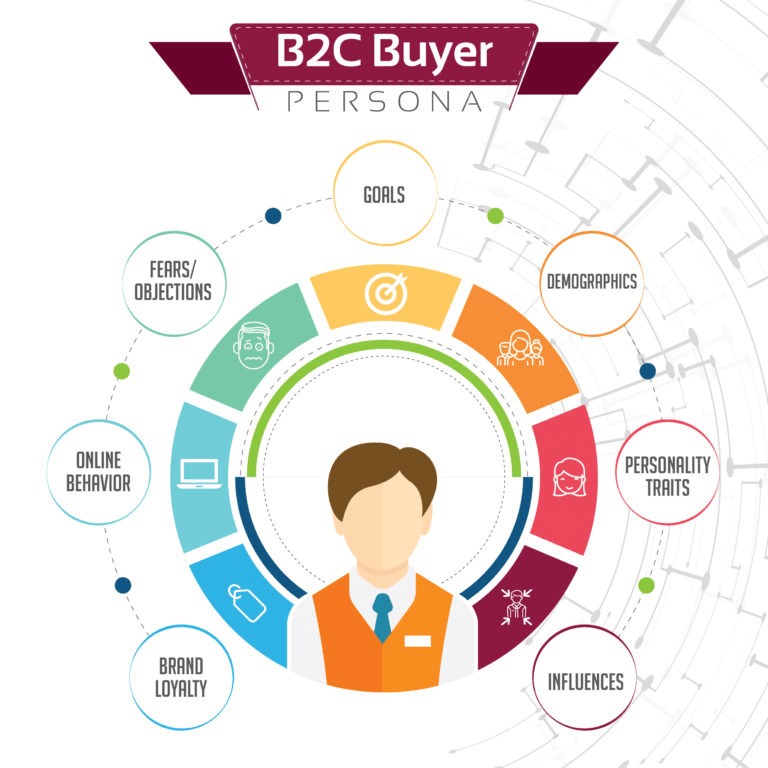 Here are three essential steps to follow when identifying your target audience:
Find out why a customer would decide on your product. To realize what makes your prospects buy, identify your key benefits and core features.
Classify an overall target market into different segments. In terms of cost-effectiveness, this segmentation will help you to customize promotional strategies and convert more visitors into buyers effectively.
Research your client's persona. After identifying the possible segments within your target market, face the crucial question. Whether it would be beneficial and effective for you to pursue each recognized section, or focus on one or two?
A buyer or user persona is a fictional image of your ideal client. At the same time, it's a beneficial tool to smooth your marketing and sales efforts you take to be a part of the target market. When building your buyer persona, pay attention to the following characteristics:
Age
Gender
Annual revenue
Profession
Education
Family size and marital status
Geolocation
Size of a company and number of employees
Industry
Business model
Goals and fears
Priorities
How to come up with your value proposition map
Put, mapping the goals, benefits, and pains of your potential customers and how your product reflects them is an essential process. The value map contains three equal components: product segment, pain reliever, and gain creator.
The product segment is a brief profile of all goods or services the value proposition was build around. Here, you have to specify its functions, features, and elements of your offer.
The pain reliever describes for what purpose customers should leverage this particular application.
The gain creator explains how a client benefits from using your product.
As for a customer profile, it's mostly based on your buyer personas. Due to the collected data, you have to specify customers' fears, aims, and requirements that should be satisfied with your product.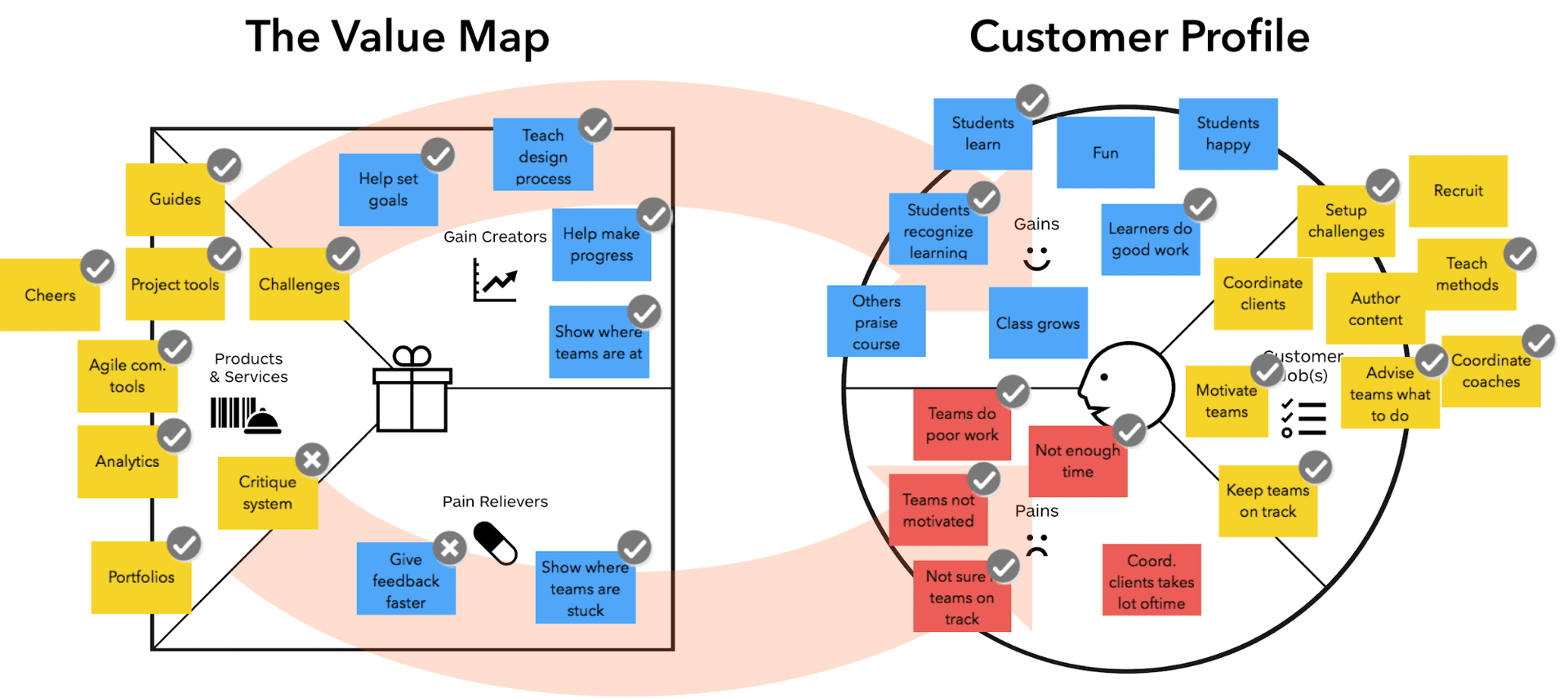 3 Steps to Successful Application Concept Testing
#1 Conduct reasonable questions to validate your startup idea with consumer behavior surveys
Be short and to the point. Respect people's time when gaining insights on your future app. To get proper and relevant feedback, ask questions like: "What do you like most about competing products produced by existing companies?". Your prior goal is to realize what your competitor is doing so you can do the same better.
#2 Find the survey participants
Don't get too excited. Who is your target market? Millennials, students, doctors, businessmen, etc.
Focus on this particular group when coming up with questions or customizing the survey itself. All the terms you're going to use, have to be completely understood and the topic should catch them at once.
#3 Gather as many helpful opinions as you can
No more guesswork. Make decisions with accurate data. Product validation questions are one of the most critical communication channels to contact with your prospects before launching an application. You can't afford to miss this chance of eliminating risks and improving your product in advance. When concept validation is successful, rest assured you can fill a clear market need and provide high-quality service at a competitive price.
How to Validate a Product Idea: 5 Life Saving Tools
Did you know that 9 out of 10 startups fail, not for lack of trying? Although the absence of money or experience, and inability to compete in an overcrowded industry are often mentioned as reasons for failure, the primary cause is overlooking of idea validation.
Having said all this, let's make theory practical. The following startup validation tools analyze the existing demand and search volume:
If you already have an application, test these tools for mobile app analytics.
Wrapping Up
Day after day, entrepreneurs create new apps and come up with smart ideas expecting to stand out and engage potential customers. Actually, people have limited attention spans, so you need a remarkable concept to feel them in.
But first, whatever the idea may be, market validation will become the basis of your business growth strategy. Thus, it's so crucial to make sure there's a demand for your application before starting to write a line of code, hiring someone, or even before investing a dollar.
Get ready for priority ranking, choose profound research over your dreams, at least when dealing with the product validation process. And never ever launch a product that is just nice-to-have. Don't dump your energy and resources into an idea that no one needs. People solely pay for something that is really, like, really one of a kind.