Emergency Alert App Development: How to Build an App With a Portable Panic Button [Case Study]

Emergencies don't just happen while sitting in the comfort of one's office. Lone workers especially are vulnerable to various dangers during their work. Unknown clients and risky environments are just some of the insecurities they face daily. 
Apart from professional security, personal safety is under threat as well. According to the report, every year many thousands of people only in the UK become victims of violent attacks, sexual assaults, and robberies. Such frightening statistics make one wonder how to ensure the security of his employees, family, and friends.
While everyone is carrying a smartphone in their pocket, security alert apps could really help with on-the-go communication and instant signal for help during a critical event. Personal safety apps, for example, are already being widely recognized (specifically by women) and downloaded at fast-growing rates.
Interested in emergency alert app development? Read on to discover what an emergency alert app is, who can benefit from it, and explore in detail one of our cases of custom security app development with a portable panic button.
What is an emergency alert app?
An emergency alert app is a digital solution that allows users to send alerts in distressing situations for urgent assistance. They can be easily installed on smartphones and used in an emergency with a simple push of a button. Organizations can also use this security alert app to get in touch with their employees during critical events. 
A big plus of having an emergency notification app is that it delivers enterprise notification features and a panic button for ensuring personal security right into your mobile phone. Using the app allows users to share their GPS coordinates, signal for help, or send some other distress alerts to get help.
What are the main features of an emergency notification app?
It does not matter whether your organization has remote workers and numerous locations, your whole company can greatly benefit from developing and adopting the right functionality of an emergency notification app. 
A security alert app allows users to have all the necessary features for emergency communication right on their phones. To keep everyone safe and better informed, some of the basic functionality includes:  
Tracking and sending GPS coordinates
Employees don't just sit in an office all day. They go from one location to another, commute to and from work. They may encounter some risky situations on the road and may need help. While everyone has a smartphone within reach, they can use a feature in an emergency notification app to share their location with family/friends or a security service. 
With an easily accessible panic button in your emergency notification app, users can send requests for help within seconds. A simple press of a button on the screen of a smartphone  triggers the app's functionality and enables GPS coordinates or audio sharing.
The emergency app sends push notifications to the security center and to relatives immediately. So that they can learn what is going on in an instant and can quickly react to the situation.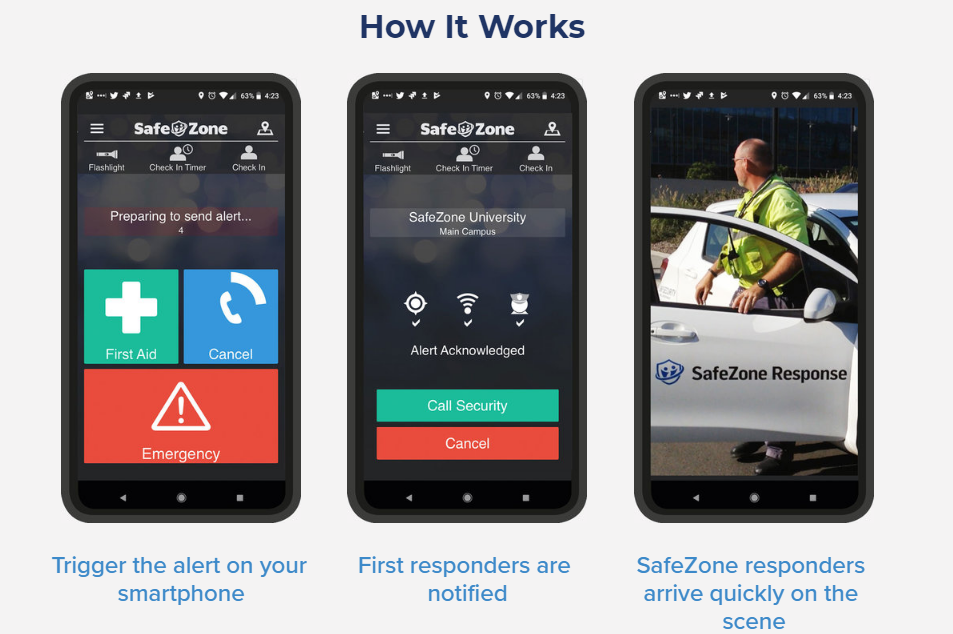 Who can benefit from an emergency alert app?
The main goal of an emergency alert app is to improve the quality of life of residents by providing them with a higher level of security through a digital solution. A security app uses a GPS option and helps people feel safe while walking or working. Such an app may be useful in the following situations:
Personal safety
If you are walking at night or find yourself in an unfamiliar part of the city, you should be prepared for any dangerous situation out there. Having an emergency alert app on your phone and using a panic button can immediately send a signal to your family or to the police that you need help. It's also efficient for people who are the victims of domestic abuse, so other family members or friends can take care of their safety. 
Emergencies connected with health
Health emergencies can happen to everyone and anytime. Once you might find yourself ill and alone, incapable even of calling an ambulance or a hospital. In cases such as this, pushing the panic button in a safety alert app can let your family members or friends know your location and that you need immediate help. Some apps may have the option to directly contact the ambulance, using just a push of a button. 
Security of your family
For parents not to feel constantly worried about their children (where they are and who they are hanging out with), a security alert app can be a game-changer. With a panic button, parents can feel more confident about their child's protection. If a child or a teenager needs help, parents will be notified immediately and receive the precise location data. 
Safety of the elders and disabled
Some of the main problems of the elderly population and people with disabilities are the difficulties in moving around and reaching the needed destination. However, because of the digital innovations, people from these groups can feel more confident and secure when left alone. There may be times when a primary caregiver has to go to the store or go out to run an errand. While anything can happen, having the possibility to get help immediately is of the utmost importance.
Drivers' security
There is one more group of people who can really benefit from an emergency alert app. On an international level, such security apps have already become popular within the transporters' community. Whenever taxi drivers or truckers encounter assaults, the mobile application with a panic button allows them to send GPS coordinates and notify family, friends, and authorities about their whereabouts for immediate assistance and intervention. 
Professionals' safety
Organizations must do their best to ensure employees' safety and security in the workplace. Some jobs can be extremely risky and in need of extra protection. Police officers, firefighters, sales agents, building guards, miners, construction workers, and many others can use an emergency alert app to notify about a distress situation and get help right away. 
How does an emergency notification app with a panic button work?
Panic button apps are often used by lone workers. Administrators invite workers to download the app and create an account. There are different apps, however in most cases, the functionality of the app allows workers to summon help by navigating to the mobile app, opening the right screen, and pressing the panic button. 
Though it sounds simple, such emergency alert apps can sometimes be complicated in use. 
The possible stumbling blocks of a panic button app
Numerous steps to call for help
In some cases, apps can require too many actions to send a panic alert. In an emergency situation, it is simply not effective. The panic button app may need workers to create certain shortcuts to ensure safety in as few steps as possible. 
Not sure if the help is on the way
Some panic button apps notify about an emergency only those people who were added to the app beforehand. However, when the worker presses the button, who out of all those people is responsible for making sure the situation is being taken care of? Other emergency alert apps can call 911 directly, which may be more helpful.
The panic button app's functionality is the most important in ensuring safety. It must be super-simple and user-friendly, so that in a moment of emergency, people wouldn't get too frustrated to send a signal for help. Sometimes the features are so poorly thought out that users need to send emails or hold an onscreen button for some time, which may be impossible if someone is in real danger. 
Panic button apps are a great way to ensure one's safety. The only thing is that you need to think through the functionality so that users will not require to complete a series of complicated steps to call for help.
Recently, Apiko have been working on an emergency alert app with a portable panic button. We developed a mobile app that allows you to send notifications to the list of contacts with the help of a Flic smart button that can be carried in your bag or pocket.
Security alert app development: An effective alternative to a panic button app case study
An entrepreneur who has started a successful sales company turned to Apiko for personal security app development services with a portable panic button. After an unfortunate event with one of their female sales representatives, the business owner started to look out for digital solutions to create safer conditions for his employees. 
As he couldn't find a solution in the market that could meet his business needs, the entrepreneur decided to start working on the development of a custom tech product. The heavily tailored functionality is meant improve the situation with personal security as it can simplify the process of calling the police or alerting family and friends. 
So, a security tech solution Apiko helped to develop is an emergency alert app with a portable panic button. The smart button comes from the Swedish startup company - Flic - and is designed to be conveniently carried around. 
Flic was chosen because of its profound and developer-friendly documentation with a lot of supported features. The smart button triggers audio streaming, sends GPS coordinates, and enables some other functionality in the app.
Read more: Making Life Simple with Flic Smart Buttons: App Development Use Cases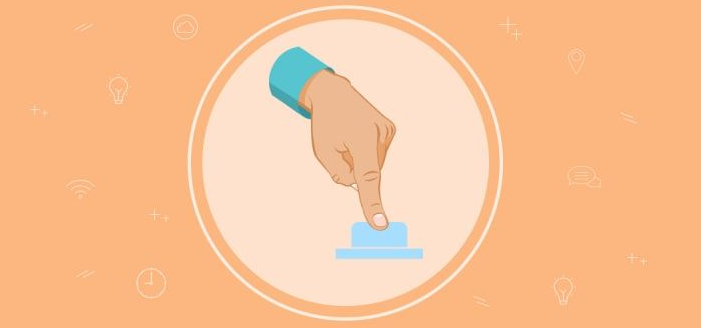 How does the emergency alert app with a Flic portable panic button work?
The scenario is the following:
When a person is attacked or abused, he/she presses the Flic smart button connected to the app.

After the button is pushed, a call goes straight to the security center and to the relatives chosen by the user. The app also sends out location details.

The phone's microphone gets switched on and begins to transmit the sound of what is happening at the location - and at once a security team is directed to the scene.

The abuser will not be able to turn off the alarm without the code. 
Besides the fact that help is on its way and can quickly get to the place, the app also ensures all the data recorded is saved in the cloud and can be used in the future as evidence.
Though the founders know they can't solve the whole insecurity problem, they want to at least be a small part of a solution. 
Challenges we faced when developing an emergency alert app with a portable panic button
After talking to Apiko's senior developer, who is also a project manager working on the security panic button app, we can point out some pillars of successful app development.  
As our development team has been engaged from the beginning of the project, it was our goal to closely study the requirements, allocate resources and tasks, and efficiently organize the software development process.   
Apart from the development of the iOS and Android app versions and connecting them with the Flic smart button via Bluetooth, the tasks before our team were to build:
a web panel for the mobile app 

a CRM system to manage sales of this app
The functionality of a web panel is simple. It allows admins to see users who have access to the app, keep track of their license, and manage their subscription model. 
A CRM system is complex administration software with different levels of access. Not only does it help admins to automate and efficiently manage all the tasks related to sales contracts, but it also limits data access based on user roles in the system, making sure the information is highly secure.
Read also: Role-Based Access Control Best Practices: How to Keep Your Business Data Secure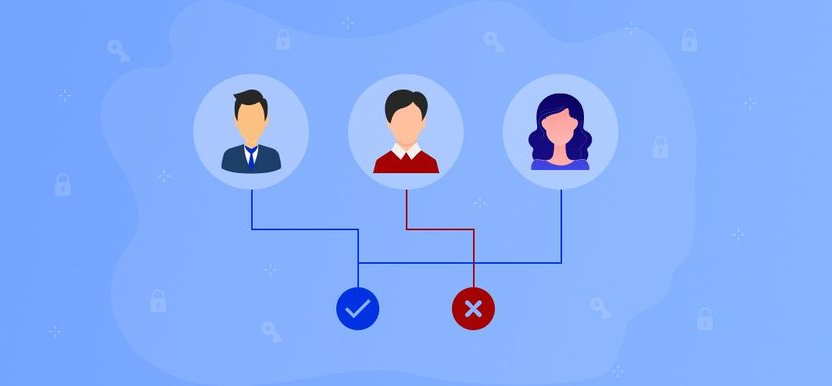 Based on our experience, here are the things that require extra attention during the development process:
Setting up the Flic smart button to work with the app via Bluetooth and transmit the signal after the push

Integrating Twilio Conference Call, API that will transfer phone calls when the emergency button gets pushed. 

Deploying the ready app to App Store keeping in mind Apple's app tracking transparency
What to consider during security app development?
So, when you decide to start a security app development project, here are the things to take into account.
Challenge:
The functionality of an emergency alert app needs to be well-planned so to allow users an easy and instant access to safety services. Based on requirements, the designs are formed that resemble the app's user flow. Then, developers write code to bring those designs to life. Changing the requirements later in the process will affect the designs and the actual application, so the code will need to be rewritten. 
Solution:
During a planning stage, form a clear vision of who your user is, what's his goal, and what steps he needs to take to reach that goal. Developing a security alert app requires considering possible scenarios and how the app can help users on their way to safety. Starting questioning the functionality and applying QA processes right from the beginning, even when requirements are being discussed, sets the right course for the whole project. 
Read also From Startup to 16 Million Dollar Venture: How QA Processes Influence Company's Growth
Clear communication of requirements

.
Challenge:
As in any type of custom app development, simply having a general idea of what your product should do is not enough. If a business owner doesn't clearly outline the requirements for an app, developers or a development agency you hire will have a vague understanding of what they need to do.
Solution:
Highly detailed documentation and an experienced project manager as part of your development team can make a huge difference. In this way, you'll be able to avoid numerous challenges on the way, connected with misunderstandings in communication, and get the exact product you want.
Experienced development team
Challenge:
When the security of users is at stake, your emergency notification system must be immaculate in its quality and reliability. It cannot just fail to deliver a notification during an emergency. 
Solution:
Choosing the reliable tech stack, APIs, and, even more importantly, an experienced development agency to bring it all together is fundamental. There is even more to developing a software product than coding. It includes testing as well, implementing advanced functionality, enabling integrations, deploying the app to App Store and Google Play, etc. The team of experts can help your project in so many ways, offset any challenges, and provide effective solutions. 
To wrap up
The crime rates have been only growing around the globe. Business owners, especially those who employ lone workers, have to take better care of their employees' security. 
Considering the above, the security app development requires meticulous planning and effective organization. Need help starting an emergency alert app development project? Feel free to contact our team with any questions about the process!