Logistics App Development: Integrations and Features You Need

Online logistics industry is developing with lightning speed and is still in need of digital improvement and technological advance.
If you want to scale your logistics marketplace app and grow your audience, think about how you can make all the transaction and shipping processes on your platform more smooth and simple.
By enriching your freight and logistics app with additional integrations and advanced features, you will give your users confidence in the services your platform provides. What can be better than this?
Let's see how you can do it.
Logistics industry technological breakthrough
Logistics industry really requires digital transformation. Nowadays more and more small and medium companies are entering the online market to increase their visibility and compete with the global ones.
To keep up the pace, you should always stay tuned for your customers' needs and requirements when it comes to the shipping process.
These statistics from the World Economic Forum illustrate digital initiatives for five main digital themes.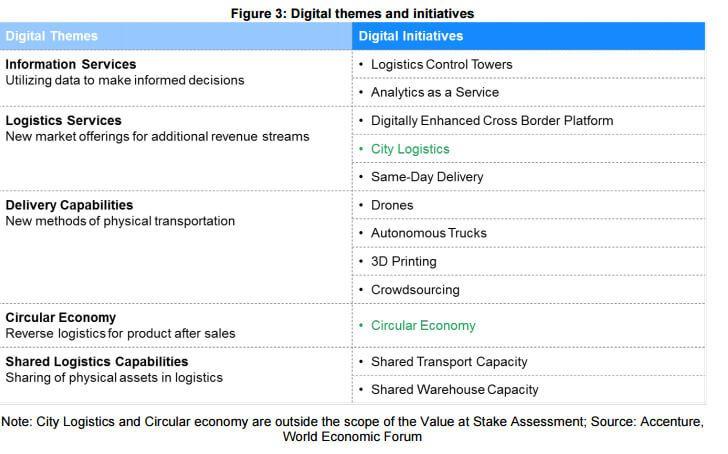 Let's also take a look at the survey, made by the Annual third-party logistics study, on what innovations and solutions they are pivoting in transportation.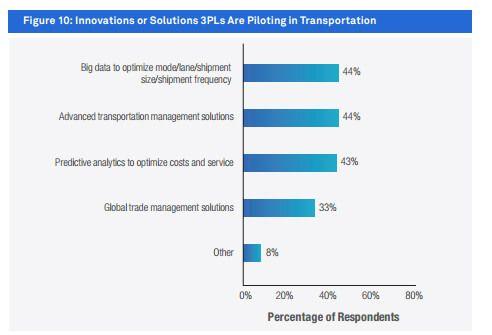 Based on this, we can make a conclusion that online logistics and transportation industry will benefit from the following things:
Advanced analytics
Predictive analysis and big data
Digital cross-border platforms
Transparency
Customer interactions, service, and loyalty
But before diving right into how you can implement these features with the help of integrations, let`s review the main types of logistics marketplaces.
Types of logistics apps
Freight marketplace is a platform that connects shippers and forwarders, giving first a chance to find the best option to ship, compare quotes, delivery details, and book the shipment online.
One of the significant benefits of this type of marketplace is transparency. Both importers, exporters, and freight forwarders can compare the shipping prices online with all the fees and details included and choose the most compelling options.
Crowdshipping marketplace
Crowdshipping marketplace allows you to save costs on international transportation and deliver your items to the desired destination with the help of verified travelers. In short, couriers bid their prices for delivery and you choose what option suits you best.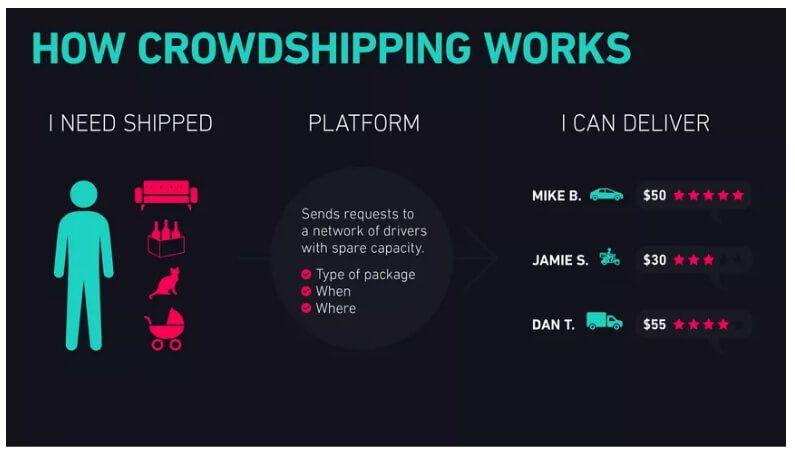 Local delivery marketplace
Local delivery marketplaces connect retailers, shoppers, and drivers, providing same-day orders delivery. If you need your item delivered to the home or office, but the company you have bought it from, doesn't deliver, such marketplaces are just the thing.
Storage marketplace allows people to find the better alternative to warehouses. It connects people who have some extra space for storage with those who actually need to find the available space.
Renters register on this marketplace and search the space by size, location, and type. They browse the best options and send a request to the host. If it's approved, they book this space online.
Storage marketplaces can offer not only storage places but also so-called full-service storage, that includes pickups and deliveries. This is a win-win solution for both sides, as hosts have an opportunity to find passive income, and renters don't face a problem of "where to store their items ".
Trucking marketplace matches truckers with shippers on one platform. Shippers get access to available trucks, their location, and freight quotes. Meanwhile, the truckers have a chance to grow their business, find additional income and solve the problem of empty trucks.
According to Simchi-Levi, third-party logistics is the use of an outside company to perform all or a part of the firm`s material management and product distribution function.
Shippers are continuously outsourcing their logistics services by partnering with 3 PL platforms. Such platforms allow you to automate and increase sales, optimize shipments, and lower your shipment costs.
The popularity of 3 PL marketplaces is supported by the fact that 73% of PL users and 90% of PL providers agree that 3PL offers new and innovative ways to improve logistics effectiveness. (according to state of logistics report).
Here are the most popular logistics services shippers tend to outsource
Must-have integrations and features for each type of online logistics marketplaces
Automated invoice processing tools
Integrating your marketplace with automated invoice processing software will optimize the work with documents and invoices, improve the data accuracy, save your time, and free you from paper routine.
Shipping and logistics APIs integration
Integration with shipping and logistics APIs will help you to connect with popular carriers, buy labels, track packages, and insert customs information into shipments.
For instance, EasyPost offers shipping and tracking APIs, that provide you with real-time updates, estimated delivery dates, real-time carrier feedback, branded tracking pages, and tracking data.

Another solution is an integration with retail e-commerce shipping software. For example, Shiphawk offers integrations that will help you to optimize and automate your shipping capabilities.

It allows you to access FedEx, UPS, USPS, DHL and other parcel carriers by integrating its small parcel API. With Shiphawk, you can also access LTI carrier accounts with the opportunity to add your unique custom carriers.
Security tools integration
In logistics industry, security is above all. Integration with security tools will ensure the safety of transactions within your marketplace.
Usually, such tools offer:
Identity verification
Global watchlist check
National criminal records check
Sex offender registry check
One of the tools you can integrate into your marketplace is Checkr.

It offers seamless API and HR integration and its main features include:
Screening status
Criminal classification
Sharing reports with your team
Reporting and analytics
24/7 support
Another option is Sift Science.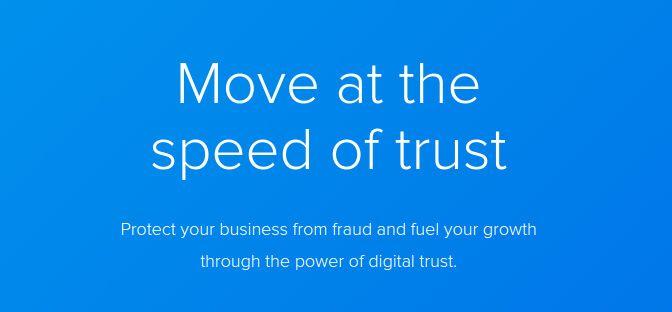 It uses machine learning and helps you to detect buyer/seller fraud, spammers, and scammers, expand your user base, customize the solution to your data and business needs.
Customer support software
Customer support software will help your logistics marketplace manage all the relevant data within one platform, conduct customer satisfaction surveys, build reports and benchmarks.
ZenDesk is one of the most famous and advanced customer support software apps on the market.

It provides you with the following features:
Ticketing system that collects all customer support requests
Powerful metrics and reports
Chat and messaging system
Customer facing web interface
Over 100 integrations with 3rd-party apps
Customers interaction is one more important aspect of your marketplace. By integrating a messaging/chat API, you will power-up customer satisfaction with convenient messaging features.
Let's review some examples.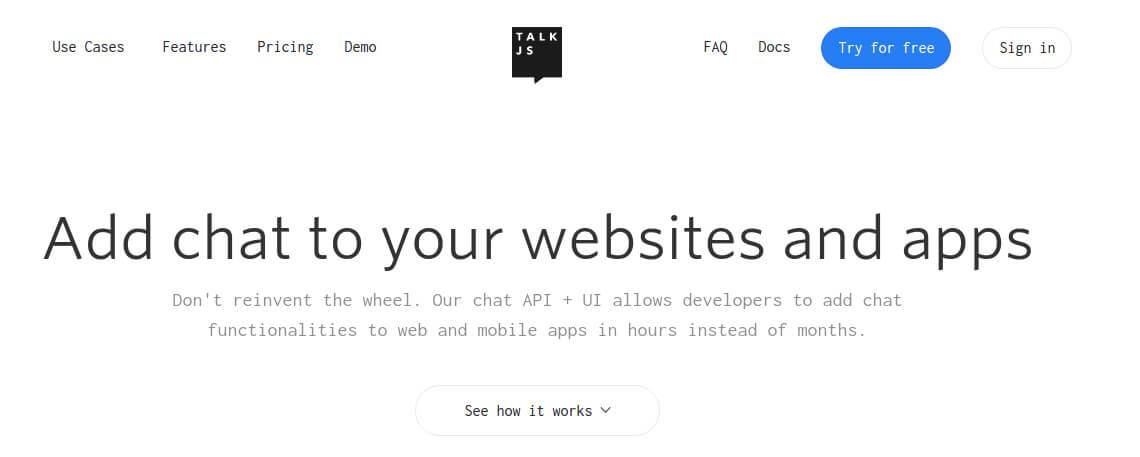 It will provide you with the following features:
Real-time messaging
Email and SMS fallback
Full conversation history
Single conversation view
Customizable design
Activity history and dashboard
Notifications
Another option is Twilio - cloud communication platform for adding messages, voice, and video to your web and mobile applications.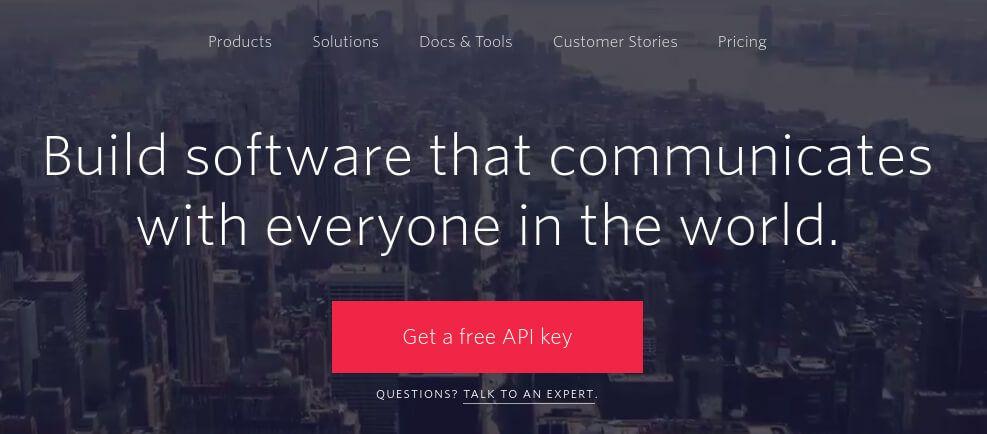 Twilio offers the following features for your marketplace:
Programmable SMS
Programmable Voice
Programmable Video
Programmable Chat
Elastic SIP Trunking
Programmable Wireless
Visual editor for building Twilio apps
GPS tracking software will enable your users to track their freight in real time and estimate the delivery time.
For example, KeepTruckin offers the following features for your marketplace:
Log auditing
GPS tracking
Messaging
Fuel tax reporting
Idle time tracking
Vehicle diagnostics and driver scorecards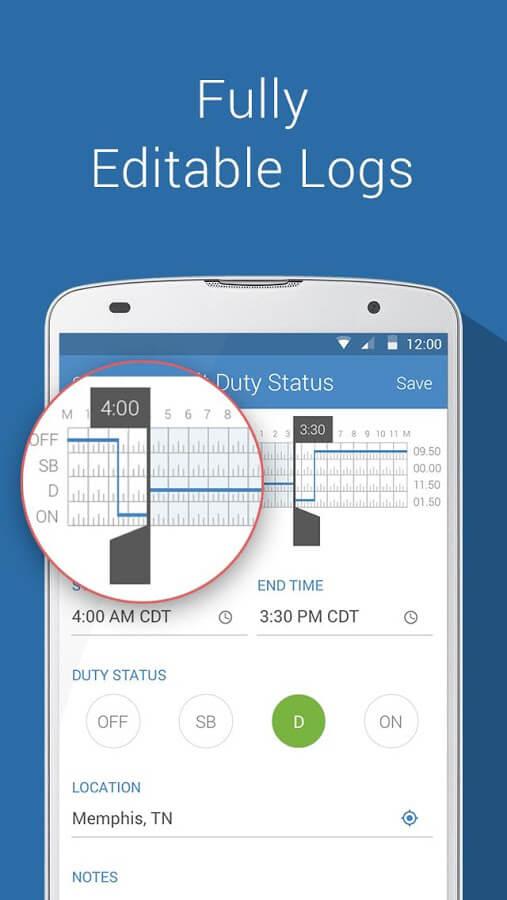 Source - Google Play
Apart from vehicles tracking, it also monitors your vehicles for fault codes and alerts you every time some problem is detected.
Wrapping up
Without a doubt, logistics and freight marketplaces face a time of change and are poised for further progress. If you want to stay competitive, strive for technological improvement. This is exactly what logistics industry needs at the moment. If you are ready for change, it will definitely pay off.