7 Outstanding B2B Food Marketplaces That Inspire

B2B food industry has a lot of space for improvement when it comes to innovation, going paperless, and overall business optimization.
Let`s confess, we really need more online B2B marketplaces for the food service industry, where operators can connect with distributors, compare pricing, and order online without any phone calls, a bunch of documents, and bothersome paperwork.
Luckily, we have innovators that move forward and strive to improve online B2B food market.
Here is a list of useful and outstanding B2B food delivery marketplaces worldwide.
Ready to jump in?
Notch is an online B2B marketplace and an ordering app for restaurant operators. It connects food services with suppliers to simplify and speed up the process of buying and selling. Here are its main features:
For foodservice
Connect with B2B food suppliers
Access real-time pricing
Compare prices
Get customized suggestions on thousands of items from local suppliers
Submit orders
Pay hassle-free
For B2B suppliers
Work with new customers from a large database
Invite your existing customers to sell conveniently through the app
Get email or phone notifications when someone wants to order from you
Showcase your entire portfolio of products
Receive market reports to better understand how your prices compare to the market standard
Biolinked is a completely free B2B food platform that connects organic food suppliers with wholesale buyers around the world. Biolinked provides a set of tools with which suppliers can create their own website. It allows users to exhibit their products, promote their company, and directly communicate with potential business clients.
How does it work?
Users create a profile where they can register as supplier, buyer or both
Add unlimited number food products and organic certificate
Search and filter products
Communicate with organic companies in real-time
Post a buying request to get quotes
Create a list of favorite companies and products
Save business contacts to your online address book
FoodByUs is an online B2B marketplace for local foods that connect cafes, restaurants, hotels, and other food service businesses with B2B suppliers of all sizes. Users can buy and order baked goods, meat, fruit & vegetables, dairy and more at one place for competitive prices. When you sign up, you can make orders from all the wholesale food suppliers you want. No need to call them one by one. Simple and convenient service is what users love about the FoodByUs online food marketplace.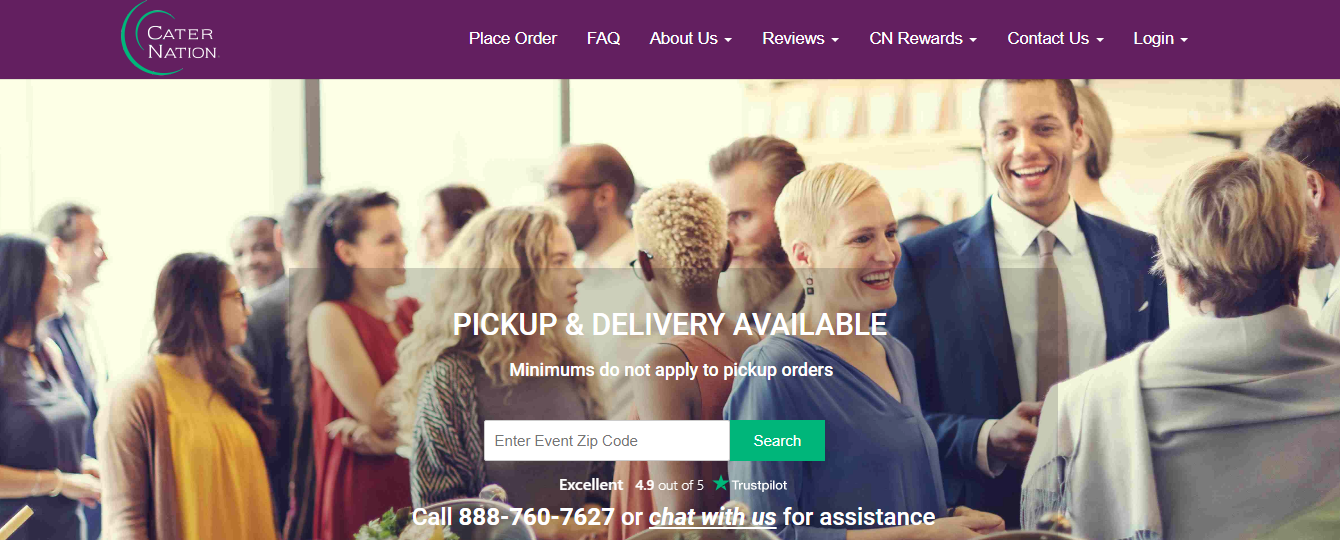 Cater Nation is an online B2B food ordering marketplace that aggregates restaurants, caterers, universities, and government agencies. They also provide drop-off catering for business meetings and training sessions. The main features of this online food marketplace include wide variety of high-quality restaurants and caterers on one website, guaranteed retail pricing, delivery and pick-up options, an experienced Customer Care team, and a generous reward program.

Emerge is the first Italian online B2B marketplace for food trading. It connects buyers and producers in a virtual marketplace, where buyers can get free samples of products to see if it's worth ordering. Let's see how it works.
For B2B suppliers
Register and add products
Offer a taste
Manage your products
Best products will get onto the desks of the best international buyers
For Buyers
Create collections of your products
Compare the products you've chosen
Save products, add notes, and share them with your team
Request a taste sample directly from the producer
Buyer box, where buyers will find out the latest products for sale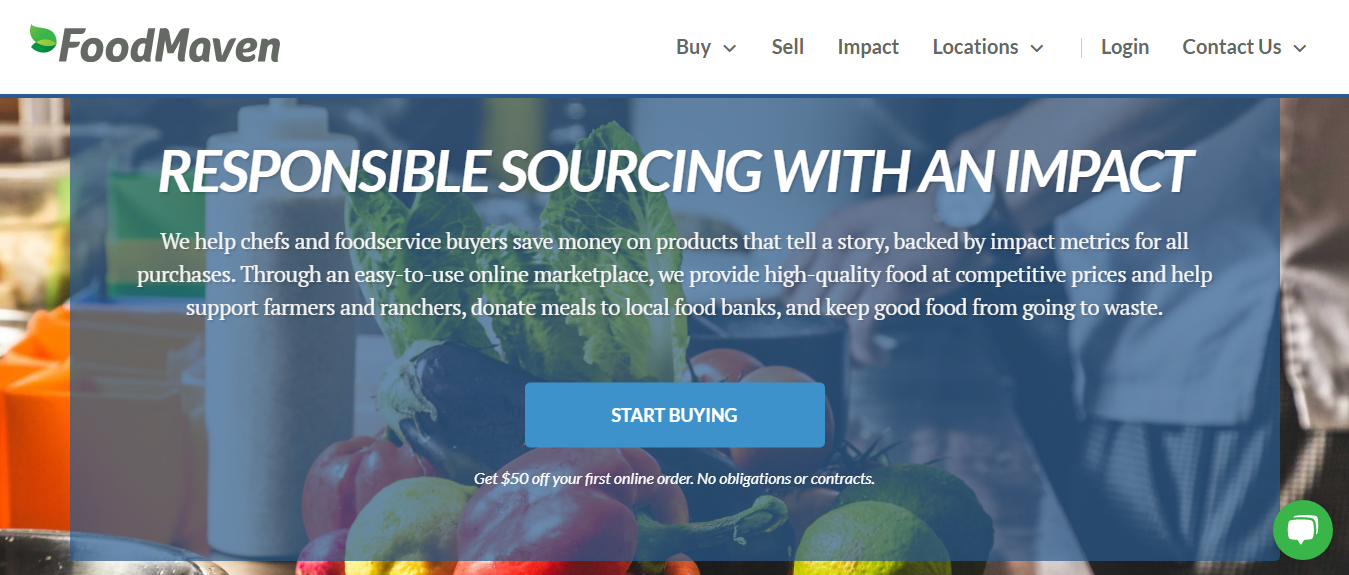 Wow, this is something really impactful! FoodMaven is a fast-growing online food marketplace that captures high-quality food before it goes to waste. Waste of perfectly good food is a catastrophe, especially when so many Americans are going hungry. FoodMaven gives suppliers an opportunity to save lost revenue and buyers a chance to spend less on food. 

Discover the power of scalable architecture for food delivery marketplaces. Gain valuable insights and strategies through our informative blog, guiding you toward building a robust platform capable of handling substantial growth. Explore the possibilities and set your business on the path to long-term success.
Supp.li is an online B2B marketplace food distributor for producers' products that connects Hungarian small farmers and farmers with supermarkets and restaurants. Each product on the platform is linked to the company distributor with all the necessary information about it.
Online B2B marketplaces are on the rise today and will continue to grow. According to the Research and Markets' report, the U.S B2B e-commerce market is expected to reach USD 20.9 trillion by 2027. This sphere is really promising, and there is always a demand for it especially at the local level.
Learn more about B2B food marketplaces: