Corporate Wellness Apps: Adaptation to Seasonal Changes or an Industry Shake-Up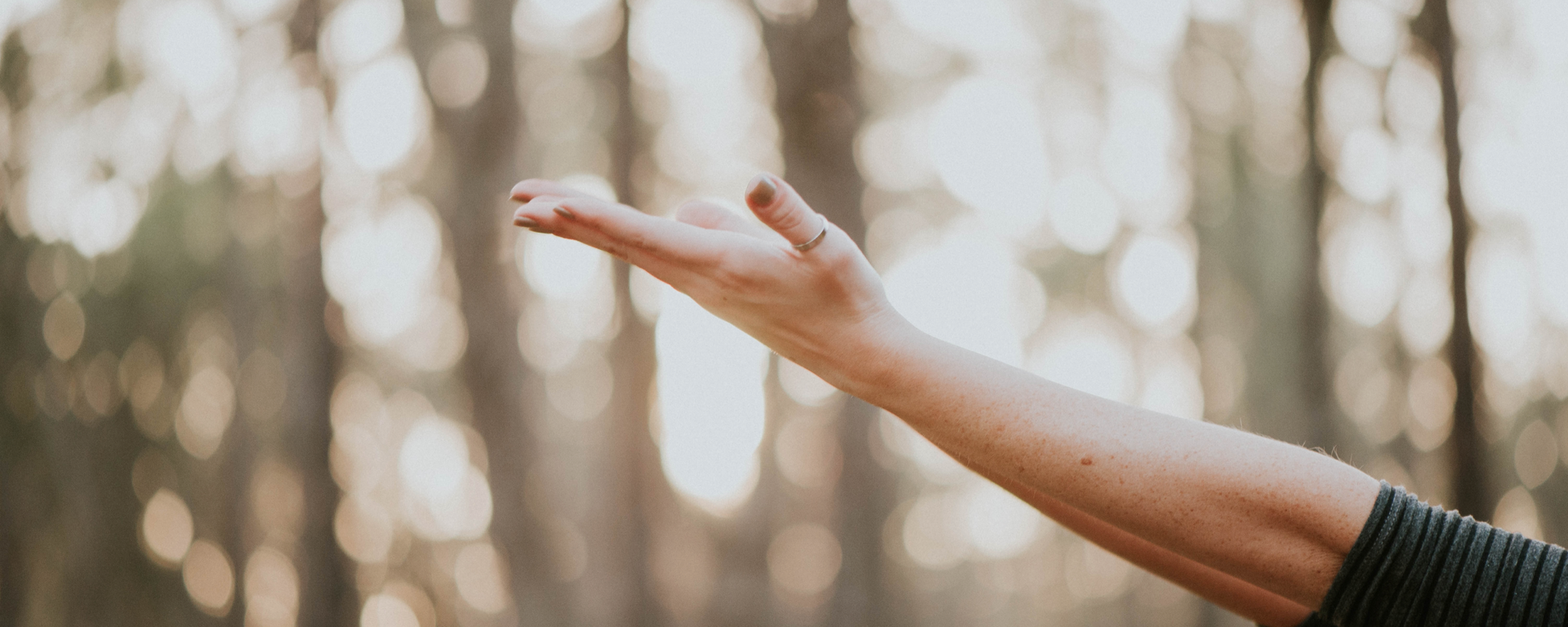 As the COVID races across the world, so the number of people who work from home and suffer from anxiety rises. But long before the pandemic and lockdown, we have been bringing wellbeing in-house.
Corporate wellness tracking software and wellness apps went on the rise in 2014. The standalone apps for at-home fitness, yoga, meditation, nutrition tips, calorie intake, and sleep quality trackers. A predictable shift to telemedicine made the health sector well-positioned amid the crisis. And the corporate wellness programs also expected to get a bigger share of wallets.
If you have thought about making a wellness app, this post gets your way of starting the project. 
Health and Wellness App Trends During The Pandemic
Lockdown had a dramatic effect on our bodies, and wellness apps help us to cope with stiff-soft-state. The downloads of health and fitness apps grew by 46% worldwide. Many speculations on the web are trying to ensure us that this trend is surging due to the pandemic. Though, this vertical had a $4.5trillion market back in 2019.
Health and wellness tracking apps keep growing. They don't just stick to their trend line. Wellbeing apps or health monitor apps are booming during COVID-19. Though, the Global Mobile Consumer Trends 2020 report shows the beneficial position of e-learning, dating apps, eCommerce, and entertainment apps too.
So, the popularity of a wellness app takes ground from the people. Particularly, those who set health and wellness goals and use mobile apps to track their wellbeing, feel happier, or look better. This way, the notion of "health and wellbeing" has got redefined too.
What About the Corporate Wellness Apps?
The corporate wellness tracking software is a valuable, life-enriching asset. It helps companies 
attract and retain talents

reduce health costs

build company culture

improve business performance
These days, people work from home in unprecedented numbers across almost all verticals. And companies can't downplay the role of mental and emotional stressors. So, many of them adopt corporate wellness tracking software to improve employee health and mental wellbeing.
The Shortlister Workplace Wellness Trends report proves that wellness had already become a business objective for 68% of their respondents. 
All that boils down to the fact: the health app and corporate wellness tracking software are the market niches worth business attention.
Top 11 Corporate Wellness Apps
What are the best wellness apps for employees? This question is good to set up before wireframing your wellness app.
How to collect the unbiased list? Here is the approach we used.
Search the software and app review websites for corporate wellness apps. 
Capterra has 73 apps

G2 has 83 apps

GetApp got 32 apps
Filter the results for the highest-rated apps with the number of reviews they have.
Capterra

G2

GetApp

Optimity (104)

Woliba (78)

GoVida (34)

Wellable (30)

Virgin Pulse (28)

Limeade (37)

Wellable (37)

Woliba (57)

League (36)

Move Spring (25)

Sprout (570)

Zingtree (94)*

Wellable (31)

Blueboard (31)

Virtuagym (134)
*Zingtree performs as a help desk solution, so it isn't included in the list.
Check out why these wellness apps get on these lists.
#1 Wellable
Cost: subscription type, starts at $2 per employee/mo
Devices: Web, Android, iOS
The verdict: The cloud-based platform focuses on health aspects and suggests such solutions as Wellness Challenges, Health Content, Wellness Services, and Smoking Cessation. The vendor also supports on-site services paid separately from the price tier.
#2 Woliba
Cost: subscription type, starts at $4 per employee/mo
Devices: Web, Android, iOS
The verdict: The wellness app places the focus on health, team challenges, and education of wellbeing. The tagging, intranet, rewards, surveys create a gamified atmosphere that keeps employees engaged. Many users in their reviews suggest improving the mobile versions and integration with wearables.
#3 Sprout
Cost: subscription type, request a price quote
Devices: Web, Android, iOS
The verdict: The corporate health and wellness platform delivers quick access to holistic health information, challenges, incentives and rewards, health risk surveys, educational recommendations and enhances user communication. But some reviewers aren't satisfied with social media integration and mobile app performance.
#4 Virtuagym
Cost: subscription type, request a price quote
Devices: Web, Android, iOS
The verdict: This cloud-based solution targets the fitness industry. It covers revenue stream management, reduces administration time, and helps to elevate the fitness business.
Reviewers say that UX/UI could be more friendly. Too many clicks to get what they need.
#5 Optimity
Cost: subscription type, starts at $10 per employee/mo
Devices: Web, Android, iOS
The verdict: The SaaS solution aims to engage employees and improve their routine with micro-habit coaching, on the one side. And this wellness software strives to reduce company expenses, handle Health Risk Assessments, and report ROI. Reviewers say that navigation isn't as intuitive as it could be.
#6 Limeade
Cost: subscription type, request a price quote
Devices: Web, Android, iOS
The verdict: The wellness app includes employee well-being, engagement, inclusion, and communications in one place. It offers challenges, educational content, mental and financial wellbeing. Some reviewers wish there would be more customization for notifications and better mobile app performance. 
#7 League
Cost: subscription type, request a price quote
Devices: Web, Android, iOS
The verdict: It's a health operating system. The SaaS platform enhances benefits administration, improves employees' healthcare and their engagement. As an employee, you get a personalized digital wallet, monitor spending accounts, join reward programs, and receive useful content. Reviewers blame poor reporting and customer service performance.
#8 GoVida
Cost: subscription type, request a price quote
Devices: Web, Android, iOS
The verdict: The corporate wellness platform helps employees with physical wellness and mental health. While companies improve engagement and productivity numbers. The feature list includes activity challenges, gamification, leaderboards, incentives or charity campaigns, Health Risk Assessment management, educational content, and an employee portal.
#9 Blueboard
Cost: subscription type, request a price quote
Devices: Web
The verdict: The employee rewards and recognition system enhances reward management and distribution. With the dashboard, you can track the reward activity, calculate budgets, and generate reports. There is a catalog of rewards to choose, the employee portal, and activity tracking.
#10 Virgin Pulse
Cost: subscription type, request a price quote
Devices: Web, Android, iOS
The verdict: The wellness app covers a lot of aspects: corporate culture, health risk assessments, challenges, stress management, work-life balance, diabetes management, employee incentive programs. The reviewers blame the poor mobile app performance.
#11 Move Spring
Cost: subscription type, starts at $11 per employee/year, minimum goes from 10 employees/ But one-time challenge $15 per employee
Devices: Web, Android, iOS
The verdict: The wellness platform works like a challenge platform where employees have to connect a fitness tracker. It also has a solution for remote work, charitable-giving, employee wellness challenges. Move Spring also provides a set of challenge modes that can be purchased either as a one-time challenge or a subscription plan with no limitations.
What Are the Key Features of Corporate Wellness Tracking Software?
Let's turn once again to the Shortlister Workplace Wellness Trends report and look at the "must-haves", "declining in demand", and "growing in demand". That will help you to identify the features interesting for a potential buyer of your corporate wellness app.
Upon these charts, the top needed feature list includes the following:
This feature comprises tracking and monitoring options. That covers, for instance, exercises, steps, calories, sleep quality. Also, here added health and wellness forms, documents, and videos for employees to easily access.
This feature can offer mental health therapy and counseling and educational content. For instance, mindfulness guidance, sleep education, and stress management solutions.
3 of 4 employees have some kind of debt. That's why some companies provide their employees with financial coaching sessions. That covers such topics as debt management tools, profit shares, and employee savings. Taking control of this aspect helps employees to focus on work and improve performance.
The quick, yet secured access to health metrics is equally important for employees and companies. This option helps the employee to set health and wellness goals and track them.
The seamless connection of the wellness app and wearables is a must. As it enhances tracking steps, sleep, water intake, and the like. Also, think about social media integration. It enhances employee communication and sharing the results.
The user-friendly UI of a corporate wellness app is a must. It enhances the adoption and usage of the app. The employee's technical prowess shouldn't impact the way they interact with the app.
This feature plays an important role for employees who track their performance, take part in challenges to get rewarded. As well as, for employers who collect data for reports, ROI tracking, analysis of engagement, performance, and absenteeism data.
The security of personal information matters a lot. The wellness apps collect employee data that undergo Health Risk Appraisals (HRA). They also collect health, diet, and lifestyle nuances. That should be protected from leaking and hacking attacks.
Every mundane task becomes engaging if there is a sense of competition. And, in the corporate wellness vertical, it works too. Prizes and incentives inspire people to complete their goals. 
Help your users never miss a session, workout, or meal with push notifications. Yet, the feature works in two ways: it can increase engagement or annoy the users. Here are a couple of ideas on how to succeed with push notifications.
How to Develop a Corporate Wellness App?
What has 2020 taught you? Even in a nasty situation, there is always a silver lining. This whole pandemic thing inspires you to start your own corporate wellness tracking software. Taking into account all statistics above, you are picking the right time. Besides, you can outsource app development. So, the next step is to find a development agency to shape your idea into an app.
Where to start with the wellness app development? Here are a few tips:
Define your targeted users. And run a market search on functionality, gamified elements, design, and navigation.

Jot down all your ideas on design, functions, monetization.

Find an outsourcing development agency and consult with them on such aspects as

Tech stack for platforms you want to develop

Functionality and design

Security and privacy implementation

Time frames and expenses
If you have questions, feel free to schedule a call with the Apiko expert.
The Recap
The success of wellness apps has no direct dependence on COVID-19 or worldwide lockdown. But the rapid telehealth and wellness apps adoption is doing a great leap in interest for users, brands, and investors. The niche of corporate wellness apps AND corporate wellness tracking software is growing and anticipating to be in a much better position financially post-pandemic. Have a great idea in mind? Then it is high time to develop it into an app.