Custom eCommerce Development vs Open-Source Platforms for Multi-Vendor Marketplace Development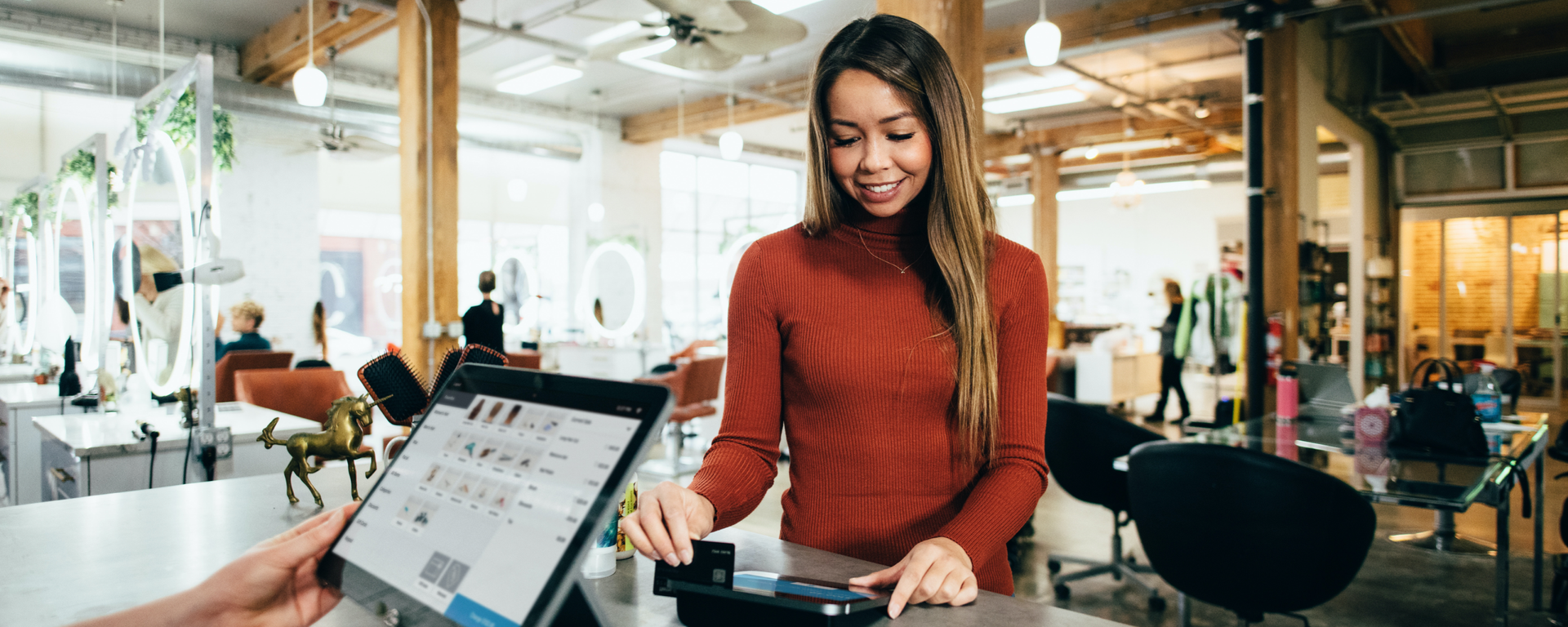 According to Finaria, in 2021, the global eCommerce market is worth US$7,7 trillion, and till the end of the year the revenue from B2B online sales is expected to reach US$2,7 trillion. Moreover, the revenue is projected to show an annual growth rate (CAGR 2021-2025) of 6.29%, resulting in an estimated market volume of US$3,477,296m by 2025.
Interpreting these stats with an entrepreneurial mindset means that owning an eCommerce marketplace is a lucrative business here to stay. Either you're already handling the vendor-based platform or considering to start a custom-built marketplace, this guide must be handy for you, so no more stalling, let's compare open-source solutions vs custom development for buy and sell apps to uncover all the pitfalls and mitigate the "black swans". 
Table of contents
What is the marketplace?

Types of marketplace platforms

eCommerce marketplace platform must-have features

How to create a multi-vendor marketplace?

Apiko Can Help: eCommerce Expertise & Buy-and-Sell Marketplace Case
What is the marketplace?
Without further ado, let's clear up that the marketplace is a digital online platform allowing users to choose, find and pay for products or services they're interested in. At the same time, it enables multiple vendors to create their storefront and fill it with items to sell and rent.
Marketplace vs eCommerce platform
The key difference between ecommerce platform vs marketplace is that unlike traditional eCommerce websites, marketplaces are usually owned by middlemen, who decide which sellers will be presented in the app to offer their items. The main monetization model is a commission off sales by other vendors performed via the platform, advertising, and sponsored placement.  
Single vendor vs multiple vendors
Online stores are managed by one seller, who has access to the admin panel, while retail marketplaces may have thousands or millions of those, who were hand-picked by admins.
The complexity of functionality 
Most marketplaces are more technically complex with extra features, like a comparison of vendors, vendor ratings, recommendation engines, store admin panel, etc. Unlike multi-vendor applications, eCommerce websites do not need these out-of-the-box features.  
Terms and conditions
Shipping, delivery, payment terms, warranty, and a return policy for an eCommerce store have a one, verified structure.
The same terms will vary for every vendor on a marketplace, so that's why a robust module should be built by a reliable software development company to allow for multiple options in the vendor admin panel.
Types of marketplace platforms:
First of all, let's point out that there are online and offline marketplaces. The first type can be categorised based on the following criteria:
The subject matter of sales/rental
Product (Amazon)

Service (AirBnB)

Consulting (Upwork)

Hybrid (OLX)
Business model
B2B - Business to Business

B2C – Business to Customer

P2P – Peer to Peer
By niche and industry
Retail / eCommerce

Food

Hospitality

Tourism

Education

Fashion

Imagery

Art

Music
The approach to monetization of a multi-vendor marketplace is manifold, so they're striving to attract more vendors offering more and more benefits and different options. 
Commission revenue model
If this commission model is used, when the customer pays the supplier, the marketplace charges a percentage or a fixed fee for its services. The platform may charge either the seller or the buyer. Another scenario is taking a fixed commission from both of them.
This is a widespread model for many platforms since the fee is justified. 
Subscription model
This payment model requires a certain amount paid by vendors regularly to have access to the features. 
Listing fee
For well-known marketplaces, this technique is one of the most widely used ones when it comes to classified ads and retails platforms, where users only pay for them to be listed to the marketplace. Many premium domain marketplaces will have this structure, such as for example, BrandBucket.
Freemium
One of the most popular monetization models that encourage quick acquisition of new vendors is associated with free basic features available and some premium advanced features that are paid for. 
Advertising & Sponsorship 
For the vendors listed on modern giant marketplaces like Amazon or Booking, this approach is the major revenue-making stream. Since there are so many goods on the platforms, being featured on the first page of search results costs money to vendors and brings great value. This is the best way to get exposure to lots of highly converting traffic.
eCommerce Marketplace Platform Must-Have Features: 
User account

Vendor/Merchant panel

Admin dashboard with reporting & analytics

Payment gateway

Product catalog

Product pages

Category pages

Online shopping cart

Checkout & payment feature

Customer reviews & ratings

Search & filtering engine

Messaging & notifications

Recommendation engine & suggestion sections
How to create a multi vendor marketplace?  
Basically, there are two main ways to build your own marketplace from scratch: 
Custom development

Off-the-shelf solutions
If you're standing on the verge of a new eCommerce venture and going to create an online marketplace like eBay, Amazon or OLX you may start your journey with the discovery phase, eliciting the must-have features you absolutely love about existing market leaders.
With their time & tested expertise many of them are standard table stakes and game-changers in the industry. Moreover, with giants like Amazon and eBay molding the agenda of the target audience and niche, it's pretty easy to take the best from them and avoid some common mistakes. 
Once you negotiate on the method of platform development and choose one of the aforementioned options: custom code or open-source software-based product, you will need to leverage an experienced, dependable software development partner to help you implement your vision into a flying digital product.
Investigate the niche market, define the global players in your chosen industry, check out their revenue model, technical foundation, beginnings, etc.

Research the big local players in your chosen niche and type of marketplace platform, to know more about the competition.

Try to identify one outstanding thing that will make your product different from existing offers: be it a more flexible commission, smart marketing campaign, fastest delivery ever, delayed post-payment options, customer service, etc. Without a differentiation point, you are likely to be swept off your feeble feet before you even start, since their platforms have already conquered the market.

Compile the requirements and highlight the must-have features you want to have in your retail multi-vendor platform.

Send a request for RFPs to a few pre-selected software development vendors from different locations, like the USA, Ukraine and others. Don't miss out on turning to Apiko. It's just an initial request, and we'll be delighted to make our best offer.

Choose the best custom web & mobile development company based on rates, a technical solution with offered expertise, years on the market, case studies, and responsiveness.

During the discovery stage alongside with the team you'll create a prototype and compile documentation supporting the project.

Have UX/UI design made & approved.

Decide on your tech stack.

Keep the process of marketplace development, testing and scaling under control.

Promote your marketplace and continue to work on enhancement endlessly.
Custom development
Advantages
The process is driven by qualified experts (if chosen properly) in custom marketplace development with cutting-edge technologies. 
Unique tailored-built application precisely aligned with your business type, industry, product and requirements.
Clean and flexible base code that opens up opportunities for adding new components to the website and integrations. 
Buffed feature set, improved scalability, data privacy, security and compliance with standards.
Dedicated technical experts, responsible for end-to-end services, including development, implementation, support and maintenance.  
Disadvantages
Time-consuming and labor-intensive process.
Higher initial expenses needed for the custom marketplace development, tools and hiring a reliable partner agency.
Open-source development
Advantages
Lower total cost of ownership and significant reduction in cost. 
A wide range of different vendors on market, providing various pre-built core features, large community support in addressing issues and regular security improvements. 
Numerous add-ons, extensions, plugins, upgrades based on the latest tech advancements. 
Disadvantages
Limited options for making desirable customizations that require an appropriate understanding of the technology and framework.
Higher data restrictions can cause issues if the number of visitors increase.
External applications and services required to implement additional marketing and outreach programs. 
That said, custom-built eCommerce marketplaces always stand out from the crowd and stay ahead of the curve when compared to the basic functionality of template-based or open-source eCommerce websites. 
Apiko Can Help: eCommerce Expertise & Buy-and-Sell Marketplace Case
Over the years of experience, we've built strong expertise based on our previous projects. The industry of retail & eCommerce belongs to the sphere of our interest as well. We've already shared the case study of Markid development - a marketplace app for buying and selling kid's gently used items in the Superior Guide on Retail Marketplace Development. 
Recently, our portfolio was updated with a brand new Bopis project, so let's spill the tea in more detail. 
Tmache'm is a custom-built marketplace, initially designed for P2P, B2B and B2C segments to meet the needs of a diverse audience. 
Nonetheless you're a retailer or just have got any item you no longer need, people all over the world can start earning money right away, by selling goods or promoting their services.
Our team was initially obligated with the following tasks:
Building a simple, transparent and user-friendly UI/UX design

Enable the hassle-free performance of the added features

Integrating the platform with Twilio for easier registration

Developing comprehensive functionality to deliver smooth experience both for buyers and sellers

Creating a robust online marketplace app to handle the fast-growing needs of the marketplace and stand the test of time
As a result, we developed an app that is quite easy to use for people all over the world to buy and sell products and services of any kind.
Tmache'm is a ready-to-use marketplace app with an intuitive interface and far-reaching functionality. Today Tmache'm has well-planned user flow and a powerful tech stack providing a smooth user experience for all users. 
Let's Recap
Getting back to the open-source vs custom development for multi-vendor marketplace development, we have to conclude that bespoke solutions made from scratch provide better flexibility and robustness for buy and sell marketplaces. 
If you're interested in a retail platform development, our team is here to help. We have experience developing eCommerce web-sites, as well as multi-vendor marketplaces for numerous industries, so don't hesitate to contact us for details.