Manufacturing Excellence: A Deep Dive into ERP Features

Gone are the days when ERP systems were the exclusive playground of corporate giants. According to current forecasts, the global ERP software market is poised to surge from USD 53.77 billion in 2022 to USD 123.42 billion by 2030. And the main drivers of growth are small and midsize manufacturing businesses.   
Why? Without an ERP for manufacturing, a barrage of operational challenges could be knocking on your door daily. From sluggish and error-prone data collection to unreliable reports, subpar quality control, and haphazard planning – the absence of automation can erode efficiency and leave your business vulnerable to fierce competition. 
In this article, we'll explore the crucial ERP features for manufacturing businesses, and provide you with valuable insights on how to choose the right deployment method for an effective manufacturing digital transformation. 
Let's get started. 
What are
ERP systems
ERP, or enterprise resource planning, is a suite of software tools you can use to manage a variety of business activities. ERP functionality is highly diverse and depends on a particular solution. Accounting, compliance, supply chain management, and inventory management are some of the most common ERP features. ERP systems can also provide reports on your financial results and help predict future trends. 
ERP software for manufacturing is unique in the way it connects all these different parts of your business. It collects data from various sources, clears it from duplicates, and organizes into a single, reliable source of information. It's almost like a control center for your company. 
Benefits of ERP software
While the benefits of ERP software depend on the range of features of your solution, some benefits are universal. 
Data Quality and Security

. ERP systems standardize, centralize and secure your data, which reduces fragmentation and the risk of breaches. This consistency makes data more reliable. As a result, you get faster, more accurate and actionable reports. 

Compliance

. ERP systems support a wide range of financial standards and regulations, and allow you to customize reporting tools. As a result, you can keep your records up-to-date and easily accessible for audits.

Visibility

. ERP makes all aspects of your business visible. With an ERP system in place, teams can access real-time data to get rid of bottlenecks in various processes. 

Productivity

. ERP automates repetitive tasks, reduces time spent on searching for information, and frees up employees for higher-value projects. This helps to motivate your employees and avoid additional hiring. 

Cost Savings

. ERP systems reduce administrative and operational costs through task automation. On top of that, your system can provide insights on cost-saving opportunities, and help you prevent rush orders or overproduction. 
ERP features
An ERP system consists of a set of interconnected modules that communicate with each other and share a unified database. This section delves into the ERP system features that are crucial for manufacturing enterprises.
Finance
A finance module covers essential financial operations, assists companies in monitoring both accounts payable (AP) and accounts receivable (AR), and facilitates financial closure. It can generate comprehensive financial reports, ensure adherence to revenue recognition standards, manage financial risks, etc. 
BOM
Bill of Materials (BOM) is a document that describes components, quantities, and production stages needed for completion of your product. With custom ERP software, you can easily distribute BOM across your production facility. A good BOM module can include support for single or multi-level BOMs, revision tracking for audit purposes, and import of BOM data from design software or Excel. High-quality BOM modules can provide valuable insights into production costs and profitability for various departments. 
Inventory management
A robust ERP system can include multiple features of manufacturing inventory management software. For instance, it can use the information on resource capacity, minimum inventory levels, and sales forecasts to predict production needs. Then, it can automatically generate purchase orders for raw materials and production orders. With ERP software, you can reduce manual effort, improve inventory control, and consistently meet production deadlines. 
Sales order management
ERP sales order process makes sure that products are delivered to customers on time. It monitors the entire order lifecycle, from order entry to final product delivery. Many ERP systems simplify tracking of customer orders and quotes, and provide information on invoices and billing details. This helps to address potential issues that could cause delays.
CRM
A CRM module consists of a database with customer details, such as contacts, order history, purchase orders, and prospect statuses. A CRM module can automate PO completion and send prospect-related notifications. For example, when a prospect progresses to a predetermined stage in the sales pipeline, the system triggers alerts for account executives to initiate follow-ups. As a result, CRM development improves the performance of your sales and customer relationship teams. 
Supply chain management 
ERP systems can help to manage purchase orders and work orders, as well as transfer orders across different locations. With supply chain predictive analytics, you can also set inventory targets and spot areas where you can improve control over supply chain operations. This helps companies become more responsive and efficient in supply chain management. 
HR
Custom ERP software often comes with an HR module that covers fundamental HR tasks like time tracking and payroll. You can also extend its functionality with add-ons or suites that help you manage employees and oversee payroll, recruitment, onboarding, compensation, and time management. Complex HR functions such as tax deductions and benefits management can also be automated. 
Batch management
Precise identification of production lots is crucial in industries dealing with materials like chemicals and pharmaceuticals. A batch process ERP can assign a unique batch number to each quantity of the material in a plant. This batch number, along with the material number, becomes the identifier for tracking these stocks. With a batch manufacturing ERP, you can identify critical materials whenever there's a goods movement. This enhances quality control and traceability in production. 
Asset management
An asset management module in ERP isn't commonplace, but can be a part of a custom ERP system. ERP asset management module oversees the entire lifecycle of complex physical assets, such as machinery, vehicles, and equipment. The common features cover maintenance, monitoring, management, and predictive forecasting.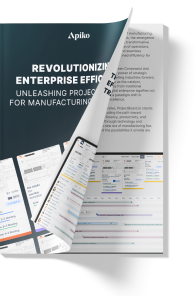 Case Study: ProjectBoard
Discover the key to optimizing your shipping container operations with Conexwest's digital transformation story. 
Value impact:
Greater process control
Increased revenue
Reduced wastes (asset misuse, workforce downtime)
Effective human resource allocation
Download our PDF guide and gain insights from Conexwest's success story.
How to choose an ERP system 
In this section, we discuss the most common types of ERP systems. This will help you navigate through the options and choose the best ERP software for a manufacturing company. 
Cloud ERP
Cloud ERP is usually delivered as a subscription service over the internet. Since there is no substantial upfront expenditures, it is considered highly-cost efficient, especially as a short-term solution. Cloud ERPs are easy to integrate and need minimal infrastructure management. However, cloud ERP's monthly cost is higher compared to on-premise solutions.This makes your expenses roughly identical to on-premise solutions in the long run. 
On-premise ERP
Traditionally, ERP solutions were deployed on-premise. In this model, you install and maintain the ERP within your organization's own data center. This gives you a lot of control and autonomy, which is highly important for businesses in complex and specialized industries. 
On-premise ERP systems are even more easy to customize compared to cloud solutions. This allows you to fine-tune the system without making a lot of changes to existing processes and workflows. Also, your organization gets full responsibility for data security. This gives you full control over sensitive information. 
Hybrid ERP
Hybrid ERP represents a pragmatic combination of both cloud and on-premises ERP systems. More and more enterprises recognise that on-premises ERP, while solid and reliable, may require significant investments to align with evolving business needs.  
To address this, organizations integrate cloud ERP solutions into their existing on-premise framework. As a result, they can expand their solution with ERP features like eCommerce, CRM, collaboration tools, and more. This strategy offers a low-risk balanced approach, since the established core of on-premise ERP continues to function reliably. At the same time, the cloud is used to incrementally introduce specific, limited functionalities one project at a time.
Why choose
custom ERP development
?
In this section, we'll talk about the benefits a custom ERP can bring to the table. 
Flexibility and scalability
A subscription-based system can't always grow as your business does. Even if you pay more, you might not get all the functions you need, and adding extra ERP features can be difficult. Custom ERP system is different. It's designed to work just right for your business and can adapt as you grow because of its modular structure. With custom ERP, you're in control, and you can add or change things to fit your needs.
Adaptability
Unlike off-the-shelf solutions, custom manufacturing ERP software is tailored to meet the specific needs of each business. Developers create these systems to match the company's unique workflows, applications, and internal divisions. For example, you may develop customized systems for different teams, which can boost efficiency throughout the organization. 
Minimal workflow change
Custom manufacturing software automates various operations within your existing company systems, databases, infrastructure, networks, and applications. Importantly, this happens without extensive changes and modifications. This means that there is a minimal gap between your current systems and ERP, which ensures smooth transition. Outsourcing ERP implementation to a trusted partner can also help to implement new software without disruptions. 
Let's keep in touch
Remove all uncertainties and get a professional consultation on ERP development and implementation.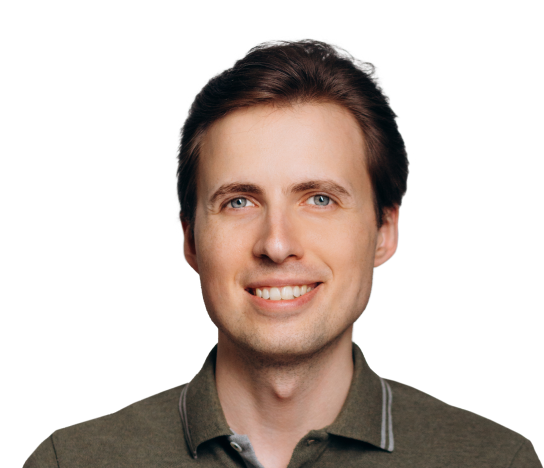 A Case Study 
The Client: Conexwest is a leading container manufacturer in the United States that specializes in production and supply of a wide range of shipping containers for domestic and international markets.
The Solution: ProjectBoard manufacturing production app is a tool that combines features of ERP such as tracking tasks, team communication, and file sharing, all wrapped up in an easy-to-use interface. With Apiko's software engineering services, Conexwest managed to consolidate tasks into one user-friendly dashboard. 
Here's how ERP system development improved Conexwest's operations:
Optimized Inventory Management:

Precise control over inventory allowed for proactive planning and reduced excess stock.

Enhanced Efficiency:

Streamlined processes boosted operational efficiency.

Informed Decision-Making:

ProjectBoard.io provided actionable information and helped to make well-informed business decisions that maximized profits and minimized errors.

Resource Allocation:

Custom ERP developmen

t for manufacturing

improved the allocation of resources which ensured effective use. 
Conclusion
For manufacturing businesses, ERP features such as inventory management, BOM, finance, and sales order management are key. 
If you want to develop ERP software, don't hesitate to reach out to Apiko. We can consult you on how to build an ERP system and will provide a dedicated team for ERP development. It's time to start your enterprise digital transformation!