Franchise Management Software: Key Features and Requirements to Ensure Your Business Success

It's vital for franchise brands to analyze their current operations and move towards better process optimization. Finding ways to streamline workflow, and save time and money, without sacrificing performance can help to enable franchise expansion. 
If you want to grow your franchise business, one of the best tools to help you is franchise management software - a solution for developing your brand in an organized way. It helps you manage all your contacts with franchisees and facilitates efficient workflow across the branches. 
Here's what you need to know about franchise management software development.
Why does your business need franchise management software?
Franchise management software is a tool that enables effective communication between franchisors and franchisees. Its functions include the management of marketing operations, sales, accounting, branding, custom relationship management, inventory management, and more. 
Here are some of the industry challenges franchise management software helps you solve:
Manual management of multiple entities 

Poor insight and insufficient reporting

Disconnected business operations and non-integrated processes

Fallible budgeting and forecasting
The software establishes a set of business rules and processes according to the mutual agreement between a franchisor and a franchisee. Having this structure in place, franchisors can grow their businesses more efficiently and effectively by hiring new franchisees. The franchise management software also connects many sites by means of integrated communication. 
It allows the brand owner to monitor the performance based on real-time analytics, increase efficiency by supervising franchisees, and collect as well as store market data/trends for further analysis. At the same time, franchisees can use the management system to automate their business processes, keep track of the results, and deliver required reports to franchisors. 
5 ways in which franchise management software can benefit your business
Ensuring brand consistency and compliance
Brand compliance and consistency are the key factors in multi-channel franchise marketing. The franchise management software helps all business sites carry one strong core message by organizing all the essential marketing materials into one central, cloud-based system. It can really streamline the process of searching for the necessary attachment or correspondence by providing a convenient, easily accessible, and searchable space. 
The value of brand consistency and compliance is backed up by research which shows that you can increase your revenue by almost 25% by ensuring consistency within your brand. While most businesses have brand compliance guidelines, only a quarter of them enforce the formal rules. Having franchise software solutions helps you control how your brand identity is maintained across the entire organization. 
Customer relationship management
Retaining your customers and boosting their loyalty to your brand is of the utmost importance and depends on the quality of customer service across your franchisee's business sites. With a proper franchise management solution, you can boost your customer relationship management by utilizing the system's capabilities such as customer registration, loyalty programs, customer feedback, and much more.
The chief goal of a franchise CRM system is to establish a connection among sales, marketing, and customer service processes and automate them. It provides an overall view of each customer including client information, past sales, and previous marketing efforts, summarizing all of the contact the customer had with the company. 
The most effective franchise management system delivers comprehensive reporting capabilities, which are easy to customize. It allows franchisors and franchisees to create and share various reports including marketing insights, sales, customer engagement, and many others.
The key to having a successful franchise management system is reports that can be easily created and analyzed. The better insight you have, the better chances you have for making the best decisions for your business. 
Here are some particular types of reports your company may find beneficial:
CRM pipeline report that shows the progression of your team and leads

Sales performance report

Sales activity report

Lead source analysis report

Profitability report
With the help of franchise management software, you can automate complex business processes. As a rule, the system performs three functions: automating processes, centralizing information, and reducing the need for human input. 
It can assist franchise businesses in increasing transparency, communication, and speed of data processing while minimizing the risk of errors and loss of data. Process automation is a combination of software tools, people, and processes that create a seamless and automated workflow. 
While some major franchise companies struggle to handle the whole inventory structure, having a proper franchise management system can solve this problem for good. The software will keep track of available equipment and help renew the inventory dynamically. 
Franchise management software can also help business owners monitor the supply chain system from the initial order placement to product resupply. Such a system is beneficial for companies allowing them to anticipate and limit risks or difficulties that may happen during the process. 
How to plan custom franchise management software: CRM development
Every franchise business needs carefully formed strategies in place to optimize all of its customer relationship management processes and grow customer base, loyalty, and eventually sales. 
Franchise CRM software is crucial to help businesses keep in touch with their customers, carry a consistent message of the brand, and make sure that clients are satisfied with the company's services. Planning a system suitable to your business needs depends on many factors but here are some of the most important ones to consider.
1. Defining your business goals and franchise CRM software vision
Mapping each business journey starts with having a destination in mind. 
Outline what specific goals you want to achieve with franchise CRM software. In that way, you can customize it to be a perfect fit for your business and solve real issues your franchise faces. 
An example of the goals of a successful franchise CRM system may be increasing your lead generation rate, building up a strong pipeline of prospects, leads, and contacts, as well as improving productivity by leveraging data. 
Companies are looking at these factors to benefit from in using a CRM solution.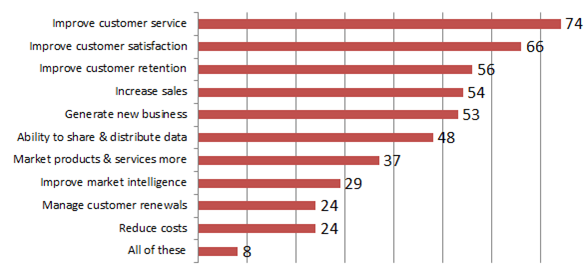 2. Understanding the customer journey
Planning the franchise CRM software for your business starts with understanding your customers and their experience with your brand. 
Analyze your current customer relationship management strategy and workflow to spot any weaknesses and define how you can improve the process with custom CRM software. A detailed analysis will let you compile a list of necessary components and avoid spending money on developing those that you don't need. 
To truly benefit from a franchise CRM system, review each step of the customer journey and map out every customer interaction from the moment prospects first discover your brand. Whether it's through digital ad campaigns, email marketing, references, or others, knowing this will help your business become more customer-centric, define areas of improvement, and figure out what actions need to be automated to optimize the workflow. 
Examine the structure of your internal processes to see if your franchise business has the necessary resources to provide a comprehensive customer experience. Here are some areas that need particular attention in your franchise CRM software. 
Presales.

You'll need to analyze your customer needs and gather the necessary data.

Sales process.

Automate sales tasks in order to increase efficiency. 

Customer relationship management.

Stay in touch with your customers through personalized and relevant messages. 

After-sales.

Establish customer support to resolve any issues your clients may have and gather their feedback on the quality of your service. 
3. Investing in CRM automation software
After you have outlined your goals and the strategy for your desired customer journey, you'll have a better understanding of what functionality you need to include in your franchise CRM. 
By making it tailored to your specific business needs, you'll be able to service your customers better, discover new opportunities, and create a workflow that can help your brand uncover its true potential. 
Top franchise CRM software functionality
Here are some key features to consider while building your own solution. 
Each team member utilizes the franchise CRM software depending on their tasks. That's why it's important to outline who you make a system for. The roles may include:
Admin – has a full system access and overview
Franchise owner – has access to franchise overview
Franchise staff – restricted permissions relevant to their department
Read also: Role-based access control best practices
Authentication/registration 
If you have users with different roles and permissions, you need to think about ensuring a security layer. Such features as registering, verifying email addresses, logout, resetting passwords, and signing in with Google are must-haves. 
Database setup and data import
Data is the core of every business. Gather all the needed information from your older systems or tools and set up a database that is easy to access, manage, and update. 
Keep track of and manage all your leads. Establish a lead pipeline to monitor the progress of each Facebook / Google lead. Have the ability to add tags, filter, and search the leads in your database. Consider functionality that would allow you to view the necessary details, assign leads to specific users, update their statuses, or delete. 
Admins need to have the ability to add and manage sub-administrator users as well as export essential data. Also, they need to have a clear overview of everything that is going on in the system. 
For franchise owners to fully understand the financial situation across their franchise business, they need to keep track of all the accounting processes and financial transactions. You can also set up invoice automation to send bills automatically after the completion of an order and a reliable payment integration such as Stripe for automated billing. Have a list of all payments and invoices and export the data when needed. 
Manage all of your orders. Be able to create, edit, delete or sort orders and the information related to them. 
Dashboard is an important part of franchise CRM software as it presents customer relationship management data in a way that is dynamic and offers access to a wealth of insights that can improve your strategies and communications. Reports are also indispensable for generating information key to helping businesses track progress toward their goals, identify problems, and operate more efficiently.
You can also set up a calendar with tasks and reminders for your franchise staff. View activities according to what needs to be done, who is assigned, if the task is overdue, etc. 
Settings help to manage information of users such as emails and passwords, edit customers' data, or manage staff. Also with settings you can choose to change how the system looks, customize the tables, lists, data fields in your franchise CRM for a more personalized experience.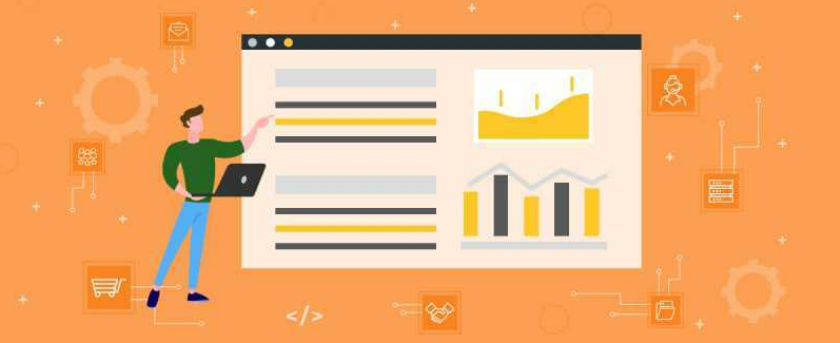 Why build custom Franchise CRM software
In the end, everything depends on your business needs, specific market potential, and financial capabilities.
Though there is a wide selection of modern ready-made systems for managing franchises, however, if you have special requirements for your software and want to have something unique, typical CRM solutions will most likely not meet your needs.
Custom development may require much more investments upfront, but in the long run, it's not more expensive than ready-made software. And, as a result, you receive a system tailored specifically to your business goals. 
The more your business grows, the more data you'll have. Your franchise management system needs to handle new workloads as you scale. You can adapt your custom CRM software to cover your growing business needs and update it so that the system grows along with your brand. 
Take the next step with Franchise Management Software
Businesses in various industries - hospitality, fitness, gas stations, cleaning services, and more - are always looking for ways to improve their processes and optimize the workflow to become even more efficient. 
Since the beginning, Apiko has helped companies of all types develop custom solutions that would drive innovation, solve challenges in their niche, automate core processes, and integrate with industry solutions.
If you want to build a solution that transforms your franchise and accelerates your growth and success, then contact us for a discussion right away!